Guido Segni
is creating art by the use of productive laziness automated processes
Select a membership level
Lazy Laziness Supporter
Your name will be credited on the website.
Also, at the end of the five year plan your name will be included on a large acrylic glass artwork. 
Digital Dull Automation Supporter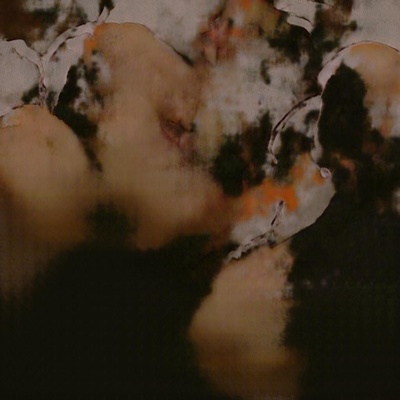 Same rewards of Lazy Laziness Supporter tier plus:
two digital machine generated artwork editions from the series The machine is learning, the artist is resting. Each file will be unique and authenticated on a blockchain system. 
Costs resume 3$ / Month | 36$ / year | 180$ in 5 years
No Work All Play Supporter
Same rewards of Digital Dull Automation Supporter tier plus:
1 unique medium-size print edition from the series No work and all play make Guido really ok per year.

Costs resume 5$ / Month | 60$ / year | 300$ in 5 years
About
Did you ever support an algorithm in order to give an artist's the right to be productively lazy and get real artworks as reward?
If not, it's your chance to do it now
.
Demand full laziness
is my personal five-year plan and durational performance about art, labour, self sustenance and laziness.
For the
next five years
(2018 - 2023) I'm going to delegate and automate a meaningful part of the making of my artistic production by the use of
automated processes
and
deep-learning-based algorithms
in order to gain production, to
overcome labour in art
and to
increasingly get abandoned to laziness
.
Till the end of the plan in 2023
you have the opportunity, depending on your economical effort, to receive digital editions and/or physical fully-fabricated and authenticated artworks made by me and by the machine learning from my resting time (see the FUQ section below for details). Both the physical and the digital artworks will be authenticated and delivered every three months.
During the first year of the plan
I've been training the machine on deep learning and on
how to rest and make unique portraits of me
while laying in bed reading, sleeping or simply enjoying spare time. But other chains of automated process - Neural network algorithms, laser engravers, - will be implemented during the next 5 years.
Demand dull automation
Demand full laziness
Today.
Guido Segni, 2018 - ongoing
The machine is learning, the artist is resting - Lot no. 2018/000001 (extract from video)
FREQUENTLY (UN)ASKED QUESTIONS
1. Who and what am I supposed to support?
You are supporting the effort of a series of algorithms to create artworks for you and giving me the chance to finally make my laziness productive. The automated processes will be able to produce enough artworks to satisfy all my fanbase needs.
2. Is it a joke? Why should I support your laziness?
No, it's not a joke. By subscribing this project you're supporting a story and an idea in the first place. After all, art is not just a collection of objects but a collection of stories that deserve to be told. From this perspective
Demand full laziness
is just a story about hopeness in times of obsession for work, fear of the robots and strong technological acceleration. It's up to you to believe it or not.
3. What kind of artwork will I receive if I subscribe?
Depending on your economical support the artworks may vary. The rewards include authenticated file editions, medium digital prints on fine art paper, private live stream of my lazy time and large scale artworks on various materials. As new algorithms and automated processes will be implemented in the next years also
new rewards will be included
.
4. How are you doing it? Can you give me more details about the technical stuff?
All the artworks will be created through the use of different neural-networks-based generative models. Most of them have been trained to learn something from my resting time (e.g. pictures of me on my bed), others are generic machine learning algorithms generating figurative/non-figurative stuff.
5. Who are you? Should I trust you?
My name is Guido Segni and of course you can trust me: being lazy doesn't mean I want to cheat you. You can read my complete bio and find all my references below and on the internet.
More info
GUIDO SEGNI
With a background in Hacktivism, Net Art and Video Art, Guido Segni, aka Clemente Pestelli, (b. 1988, Italy) lives and works somewhere at the intersections between art, pop internet culture and data hallucination.
Mainly focused on the daily (ab)use of Internet, his work is characterized by minimal gestures on technology which combines conceptual aproaches with a traditional hacker attitude in making things odd, useless and dysfunctional.
Co-founder of
Les Liens Invisibles
, he exhibited in galleries, museums (MAXXI Rome, New School of New York, KUMU Art Museum of Talinn) and art & media-art international festivals (International Venice Biennale, Piemonte SHARE Festival, Transmediale).
Recently he has been shortlisted for the art division of the 20th Japan Media Arts Festival(2017), has been finalist at Prize Arte Laguna (2016) and got an honorary mention at Transmediale (2011) with Les Liens Invisibles.
Currently he teaches at the Accademia di Belle Arti of Carrara, directs the imaginary REFRAMED lab and he is directing the online
greencube.gallery
.
>
http://guidosegni.com
DEMAND FULL LAZINESS PROJECT

Demand Full Laziness
has been publicly presented for the first time on April 2018 in Brussels for "#LAYERS. Contemporary Art in the Digital Era", an exhibition curated by Fabio Paris supported by Link Art Center, presented by iMAL at La Raffinerie.
Online references
> 
http://demand-full-laziness.today
>
http://demand-dull-automation.work
>
https://www.patreon.com/guidosegni
CREDITS
Demand full laziness
is not just about automation but also about human cooperation.
A great thank you to this special people:
-
Fabio Angeli
, Music in "The machine is learning, the artist is resting"
-
Michele Toni
, AI Technical Support
By becoming a patron, you'll instantly unlock access to 1 exclusive post
By becoming a patron, you'll instantly unlock access to 1 exclusive post
Recent posts by Guido Segni