Hadelmia MMORPG
is creating Hadelmia Massively Multiplayer Online Role-Playing Game
Select a membership level
About Hadelmia MMORPG
Hello I'm Ravenis, and my passion is to make Massively Multiplayer Online Role-Playing Games.
I have a project named Hadelmia, and I have been working on it for several years now. Yes, I know I'm not the fastest developer on this planet, but creating a project this large alone is very slow.
Anyway, Hadelmia is a 2D Fantasy, Windows PC game with old school graphics. It has lots of features and is already fully playable. It is still at the pre-alpha stage, and I came here to take the next step.
The step is to start marketing and buying more advanced hardware to provide a smooth playing experience.
I have been postponing to release the actual alpha, since I really need to know how the game is working with many players online at the same time. Currently I have a very small group of volunteers testing the game.
I'm a programmer (coder), music, graphic and sound artist at the same time, heh. So the work never ends, which is kinda true when you are talking about MMO Games. You need to constantly make new content and develop it further to keep players interested.
But it is ok, at least I'm doing something what I love to do.
Here is my website for the game:
Hadelmia Website


There is link to the forums too. Also I'm an active Discord chat user. That is the easiest way to reach me if you want. Here is the link to my server: 
Discord chat

Posting to the forums will work too :) Well... here is the direct link there also: 
Forums


Any support is greatly appreciated.
Here is one screenshot too: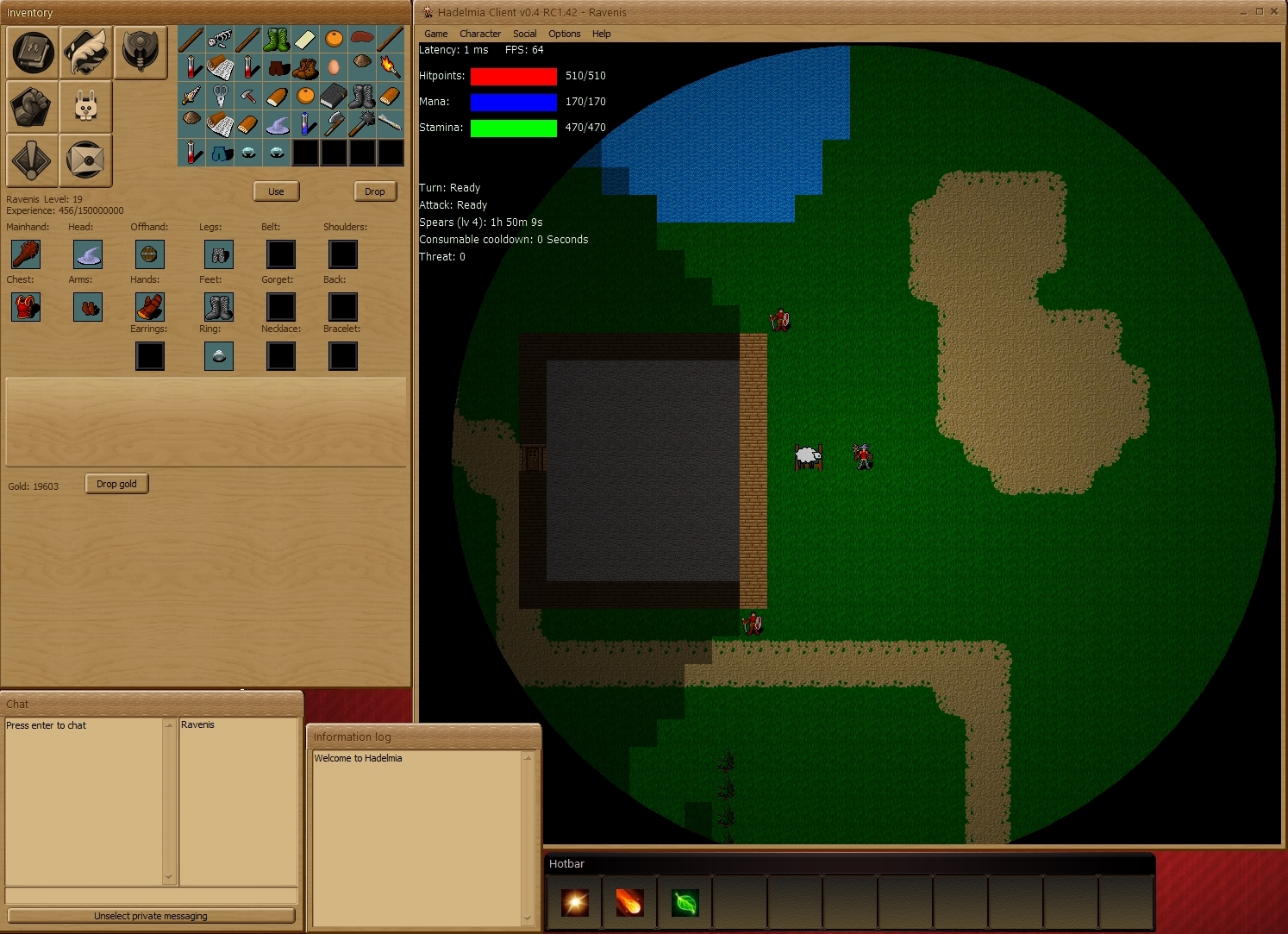 Regards
-Rav
My current server computer is not so great. It is so called old hardware.

Server computer includes my project website, email, forums and actual game server, so this is priority.
1 of 1
Recent posts by Hadelmia MMORPG