Healing Voices Kirtan
is creating kirtan and mantra music
Select a membership level
Muladhara Patrons
The foundation on which everything else is built. You are the rock(stars)! 
Includes: 
Access to the HVK Patron-only activity feed
Svadhishthana Patrons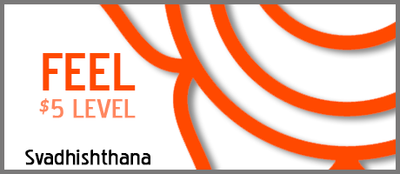 Nurturing and sustaining this journey. MP3 downloads of singles as they become available, and more.
Includes:
All of the above
MP3 download of the latest chant I've completed, produced, and am currently sharing with the world (next up is slated for June 30!) 
Behind-the-scenes access as I unbox new equipment and gadgets, and share all the parts that contribute to studio recording and live event performances
Manipura Patrons
Power and strength that's helping this music radiate around the world and back, and you'll get to see more behind-the-scenes of how that actually works.
Includes: 
All of the above
Video and/or live stream access creative meetings, mixing sessions, rehearsals, music lessons, and other activities related to my process of improving, creating, and performing this music to share with the world
About

Welcome to Healing Voices Kirtan on Patreon! YAASSS!!


The vision of producing healing chants and mantra music has been a long time coming, and it keeps getting bigger and better. The patrons of Healing Voices Kirtan are making that ever-expanding idea a reality, and I'm truly grateful. THANK YOU!


"Hi! So... WHO ARE YOU and, like, WHY and stuff?"

These are really amazing questions, and good on you for asking. My name is AJ, and I'm a singer, kirtan leader, recording artist, and music producer. I was introduced to this musical call-and-response chanting thang juuuust about 7 years ago when a friend asked me to come to a kirtan event he was leading. I'd never heard of it, we were singing in a language I didn't know, and the people were weird. But at the end of that evening, there was a palpable shift in my energy; in the person I was, and, I believe, the person I would become. Not long after that, I began singing response vocals and harmonies with my friend's group. In time, we recorded an album. I wound up co-producing another single we released. It keeps getting better and better. The core group of us still perform several times a year, with more recording on the horizon. <fingers crossed> 

During those 7 years, I sang with other kirtan leaders, too. I began learning more about mantras, about the stories connected to the names I was chanting, about Sanskrit... and I'm still learning. I doubt it will ever end. The healing aspect of this practice has always resonated very powerfully with me. Something physiological happens with your body and your energy when you chant these mantras, even more so when a community gathers to chant together. About four years ago, I began leading my own events under the Healing Voices Kirtan moniker. Now, after years of writing and performing my own chant compositions (OK, the mantras are ancient... it's just the music part that I write), this year I finally started professionally recording, arranging, and producing them because, well... it's time. And there's a LOT of ground to cover!



WHAT DO THE PATREON FUNDS GO TOWARD?
The funds raised here are applied toward a few different aspects of Healing Voices Kirtan's mission. 


1) MUSIC/STUDIO PRODUCTION: writing, recording, collaborating with other musicians and engineers, mixing, and releasing music that sounds good, feels good, changes our energy, and heals the world. There are software and equipment costs with music production, in addition to hiring incredible musicians who also believe in this sound healing modality. (Yeah, I said it!) There are costs to copyright and distribute the music, and costs to hire smarty-pants people to help get it into the hands and ears of more people in more places, all over the world. I'm working on mantra music singles (starting a new one each month), and have already envisioned at least two album ideas worth of kirtan music, so these are the types of kirtan music production projects Patreon helps fund. 

2) LIVE EVENT PRODUCTION: I love studio recording, but where the magic of kirtan and mantra music is really felt is when it's being shared with others. There's nothing quite like the energy that pulsates through a room when a big group is chanting together and celebrating love, consciousness, creativity, joy, Divine Mother Earth, and a list of other tree-hugging, hippie things that make life worth living. Yeah, I'm weird now, too. I definitely have my moments of flower-childness, but I'm also grounded and approachable... qualities I believe help me reach those who may have been reluctant about coming to an event, or who might be put off by the idea of call-and-response chanting and how all those weird instruments sound. Live kirtan events also have costs... again: sound and visual equipment, instruments, live musicians, venue rentals, travel costs, promotion and marketing, cookies!

3) ONGOING DEVELOPMENT: There's always more to learn and ways to keep developing. Even with a music degree, I continue to study and refresh my music theory. There are voice lessons and harmonium lessons and kirtan leadership lessons to be had. There are sound techniques and other healing modalities to understand, embody, and be able to communicate intelligently. There are software programs to learn and audio production workflows to better understand. There are mantras to delve more deeply into. There are set-ups and breakdowns to dissect. There are marketing strategies to develop and implement. There are tours to book and schedule, and contracts to write. These all take time, and many of them also require outside assistance of trained per-feshinuls.



WHERE IS THIS ALL HEADED?
Recording/producing and playing live kirtan events – this is the starting point. I really can't think of anyone who wouldn't want or couldn't benefit from the healing energy of kirtan. I feel like the world needs a little more of that vibration at the moment. It's my vision to bring kirtan and mantra music to more people in more places; to make it accessible technologically and socially and musically. There's a much more far reaching discussion about this vision to be had, and that's part of what I'm sharing on this Patreon adventure.  


So maybe you're new to kirtan and mantra music, or maybe you're a seasoned practitioner. Wherever you land on the spectrum, Healing Voices Kirtan is creating a community that is affirming, aware, thoughtful, and musical. There's a whole world of people ready for our healing voices. If not us, who? And if not now, when? We're doing this together, and it's all happening right now!  -AJ
THANK YOU group hang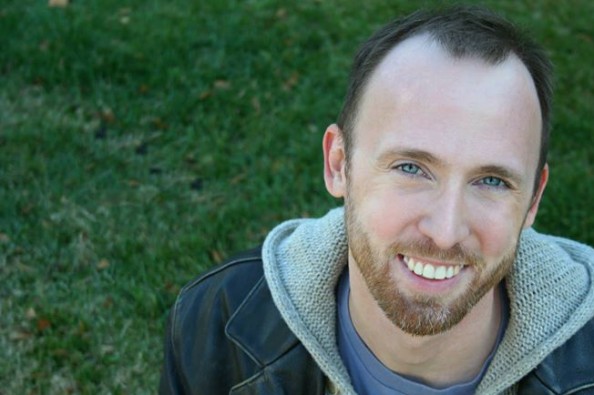 With this first milestone, we'll have an awesome online group hangout (on Google, Zoom, or some other fantastic virtual meeting space) and I'll profoundly express my gratitude! I'll bring everyone up to speed with what's on deck in my kirtan life, including sneak peaks at what I'm working on, as well as sharing more of my vision for bringing Healing Voices Kirtan to more and more people. (This hangout will include everyone at ALL Patron levels!)
1 of 5
Become a patron to
Connect via private message