HeelTown
is creating Podcasts
Select a membership level
The Prince of Queens Tier
Just give us one measly buck and we'll give you a special thank you on our next episode! We'll even come up with a personalized ring name for you.
Demon Tier
Get access to digital copies of Spenser & Chris' show notes. However, if you can read Chris' show notes, you may want to see a doctor. Includes previous tier.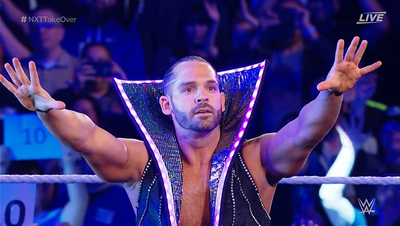 Perfect Ten Tier
Be like Tye! As a member of the Perfect Ten Tier, you can choose any Top 5 List and we'll include it as part of our next episode! Let your imagination run wild, top 5 cruiserweights, top 5 PPV names, top 5 moonsaults—you name it, we'll list it. Includes previous tiers
About HeelTown
Hello, Citizens of HeelTown! Christopher Estes and Spenser Santos, along with an indispensable stable of contributors, have undertaken the most ambitious wrestling podcast of all time: looking at every major show and world title change—men's and women's—of all the major American wrestling companies. We also have plans for many more projects and additions to add to the experience, such as written projects and interviews. As you can imagine, this all takes time and resources. That's why we need our fans. We've come up with what we hope are some really cool rewards, and we can't wait to hear from all of you. We truly appreciate your support!
Start our SoundCloud page without timelimits, help spread the word about our podcast, upgrade/purchase equipment, etc
1 of 1