Himezawa
is creating Videos, Books, Music & Cosplay
Select a membership level
5$ Reward
Limited (7 remaining)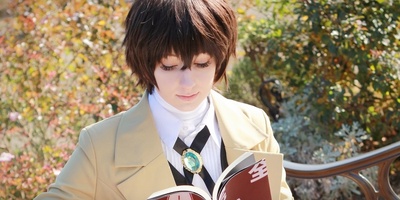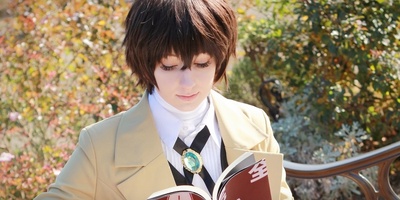 •  Access to exclusive news & early announcements & some digital photo downloads
•  Listen to the new records first + digital download .mp3 version
•  Access to (1) Photoset image (SFW)

20$ Reward 🔞
Limited (9 remaining)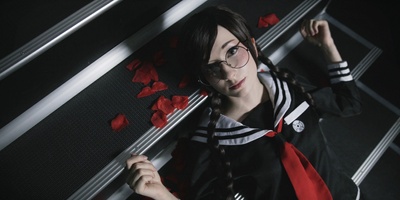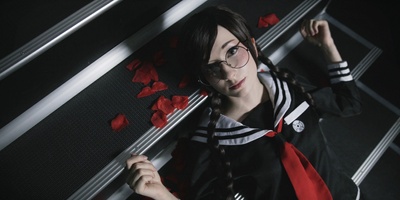 •  Access to exclusive news & announcements & monthly digital photo downloads (SFW + NSFW; mild nudity)
•  Physical copies of books and CDs (signed) on release day

30$ Reward 🔞
Limited (20 remaining)
•  A personal Thank You 
• Early copies of books and records (signed)
• Early access to music, BTS material & special downloads like instrumentals, live & stripped audio files    
•  Access to exclusive news & announcements & monthly digital photo downloads (SFW & NSFW; mild nudity)

About Himezawa

Hello there you all!
My name is Himezawa Q(uinn), I'm a model, writer, blogger, youtuber, singer, and cosplayer.
I've been posting videos to YouTube for over 7 years now, and ever since spent a lot of time on new videos and projects that I could enjoy. Lately a lot of exciting things have been happening to me, giving me the chance to publish my first ever book, making my singer debut and working as a model in Japan.
My YouTube Channel
has been my creative outlet on making all sorts of videos, including Make-Up tutorials, Reviews, Music and Performance Videos.
Apart from making videos I picked up a passion for cosplay, writing & singing original songs in both English and Japanese, and with the help of my loyal Patrons I was able to release two records & go on tour in Japan!
I really enjoyed my journey so far, and I am hoping for your support on my future projects, new videos, new books, more pictures, more quality and quantity in what I do.
The Road So Far:
- Recorded my first ever song
- Debut single ⌊ わがまま LOVE ⌉ went on sale via iTunes October 31st 2015
- First music video available on
my YouTube
- My debut single got a physical release
- I got to perform at live houses in Tokyo Winter 2015
- First novel "Staubmädchen" was displayed during the annual Book Fair in Leipzig, Germany March 2016
- Cover for my second novel got designed
- New lighting and backdrops for my YouTube channel
- Started making videos in three different languages
- Started regular cosplay studio photoshootings
- Second novel "Federjunge" released in Germany, March 2017
- Finished my first English novel
- Cover for my third novel of the series got designed
- Started a new music project, my first album, for 2017
- My first Cosplay Photobook got printed & sold at Comiket in Japan
- My first album released on CD in stores & on iTunes/Spotify/etc. on Dec 7th 2017
- Went on Tour throughout Tokyo Livehouses this winter
- Made a music video for "Spades & Stars"
- DVD quality recordings of my tour on my YouTube for free to watch
- Two new cosplay photobooks got released
- New music project started with a bigger team
- Finished my second book trilogy
- Released my first English trilogy
- Released my first short story collection
If you are thinking about becoming a Patron:
- All money donated will go towards creating new content
- See exclusive cosplay pictures, progress pictures, updates and plans first
- Request videos you'd like to see on my channel
- Get limited goods, signed posters, polaroids, badges and prints as well as physical copies of my CDs, books and photobooks
- Recieve personalized photosets & request 🔞 content*
Check out my work:
Videos:
YouTube
Vlog Channel
Cosplay:
Archive
WorldCosplay
Social Media:
Instagram
Twitter
Tumblr


Blogs:
Main Blog
Lolita Blog
Japanese Blog
Book (Publishers Site)
Website (Bio)

iTunes
Please don't feel pressured to donate to me, I am more than happy about your free support as well!

* restrictions & age verification required
Lolita Photobook for all Patrons, once reached!
1 of 2
By becoming a patron, you'll instantly unlock access to 196 exclusive posts
By becoming a patron, you'll instantly unlock access to 196 exclusive posts
How it works
Get started in 2 minutes