HLLWY
is creating fictional stories from real music.
Select a membership level
General Admission
This gets you through the gates and covers a trip to the store once to keep me from becoming dehydrated. It also, depending on the cost of snacks, could keep me nourished for a solid 3 hours so I can continue writing.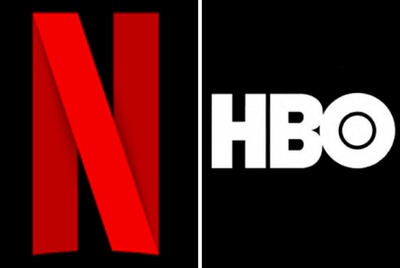 Netflix/HBO Go
So this gets you inside the doors of my palatial patreon account to view my tapestries of the human language AND pays for my Netflix or HBO Go for a month. Hence keeping my children busy for a few waking moments and giving me a good couple hours to hash out some of these stories. Time = Money and you just sauntered into the dark cave that is my life and lit your money candle like a real boss. 
Verizon
You just got your passport stamped and you are about to take a flight into my world on a red eye destined for greatness. This tier gets you into that world and covers what Verizon has said is a "reasonably priced" phone bill. I don't think I have that many friends Verizon? Really its not that hard Verizon just relax on this bill just for a bit. Verizon, its just me and you here and I think our relationship is strained. Ohhhhh sorry. So this covers a phone bill for me and allows me to communicate with the outside world. Maybe I'll even call you, who knows. 
About HLLWY
Hi, I'm Hallway, I used to blog at illRoots.com and from there I bounced around to a few different spots online and now I'm on my own. I'm combining my love for fiction AND music into this one glorious universe and this is your portal into said universe. Every week new music content is released and I use a system checks and balances combined with a small tribe of tree dwelling twitter trolls to help me find the gems worth adding to my universe. Check out my 
Twitter
for all my finds in your world. Each week I will add 5 new fictional stories based on 5 of the best music videos out. 
When I reach 1000 patrons I will release my first ever comic book with art by my friend Knxwfuture and each of my patron will get a special Patreon Variant cover that is signed and numbered. 
1 of 1