HMWH
is creating high-quality audio shitposts
Select a membership level
Soft Man
Access to the exclusive patron-only updates and Discord channel. 
Submit your questions for our monthly podcast "Filler Content"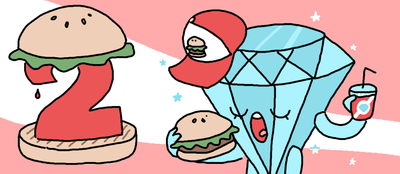 Half-Mast Man
All rewards in previous tier, plus:
High quality downloads of all HMWH music in MP3 format as it releases.  
Access to monthly behind-the-scenes show "Desperately Grasping For Content".  
Hard Man
All rewards in previous tiers, plus:
High quality downloads of all HMWH Music in FLAC format as it releases.
Instrumental mixes of all HMWH Music (where applicable). 
Supporter credit in the youtube and soundcloud track descriptions.
About HMWH
We're men. We work hard. We are Hard Men Working Hard.

HMWH is made up of three Australian musicians, dickheads and heroes: Aciou, Lakembra & Samglaze.

You may have heard our work on the popular podcast The Dick Show and the hit comedy album The Dick Show Album (which peaked at #2 on the Billboard Comedy charts, #1 on iTunes Comedy and #1 on Bandcamp Overall). You may also have heard one of our spicy raps like The Loli Con or Fat Women, or caught one of our inventive 80's covers like NEET Rees on the billboard charting album Asterios Aid.

We love creating music and having a laugh. And while our music isn't always meant to be taken seriously, we are very serious about making it as good as it can be. With your support we can continue to make better music more often; re-investing your pledge back into the band to purchase new gear and production software, learn new techniques and collaborate with amazing artists.

Your pledge will also see you gain access to our discord shitposting room, high-quality track downloads and bonus monthly content. We'll also have a bit of fun along the way with our new side show, Filler Content, where we answer YOUR questions and compete to see who is the biggest shit talker.

If all of this gets you hard, then get hard with us and pledge right now!

See You Next Time,
HMWH


Filler Content goes weekly.
5 of 7