Houghton Guitar Duo
is creating concerts. original music, a blog about the guitar and music, etc
Select a membership level
Patron
Patrons at this level get access to all our recordings, plus all the content provided at lower levels (blog, photos etc)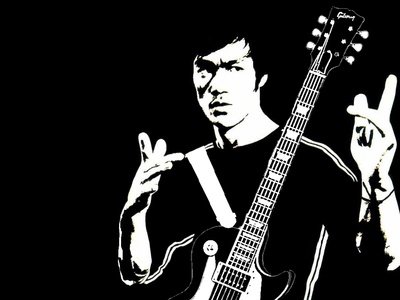 Guitarist
The main benefit of this level is access to our videos on guitar technique, which we will upload once per month (usually in the last week of the month, but might vary depending on our schedule)... Joe and I are both students of Australian composer and genius pedagogue Phillip Houghton, so we'll do our best to discuss aspects of Phil's philosophy on natural technique, the concept of leverage, organising a practice routine, posture, specific actions and exercises. This stuff is ideal for anyone who feels they're hitting a wall with their playing, suffering pain or injuries from practicing, or if you just want to explore ideas about better technique. Plus you get access to all the benefits available at lower levels...
About Houghton Guitar Duo
We are Joe Littlefield and Oskar de Mari-Jones, a guitar duet based in Sydney, Australia. We met while studying music at the Sydney Conservatorium. We were both private students of composer, artist and pedagogue Phillip Houghton, who tragically passed in 2017. Phil was a profound musical mind and helped to shape our understanding of music, the guitar, technique, and life. His talent was recognised by a number of the guitar's most celebrated virtuosi, most notably John Williams. Williams championed Phil's music when Phil was still an emerging composer, and the two shared a life-long correspondence. It was largely through close observation of Williams' phenomenal guitar technique, including a few informal "sessions", that Phil developed his remarkable approach to guitar pedagogy and technique. We named our duo in honour of our teacher and friend, Phil Houghton, and our first concerts were of Phil's entire output for guitar duet. 


Recent posts by Houghton Guitar Duo