Select a membership level
HP and SoundCloud's Army
A thank you at the end of the episode (once for one-time donation, every episode for monthly)
HP and the Magical Mentions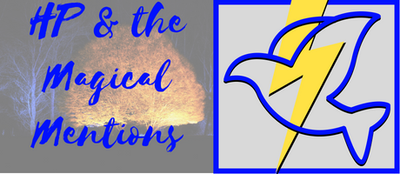 A special end-of-episode thank you! Tell us one of your favorite objects or spells from the books and we'll work it into your thank you as we treat you as an HP character!
HP and the Platform of Pictures
A thank you at the end of the episode, and
Our icon with a flag or background of your choice or a cover photo to use with our logo
About
Thanks for finding us!  We (Pastor Emily and Pastor Kay) are really excited about this podcast!
[email protected]
is a podcast exploring common themes between the Scripture we hear at worship each week and the Harry Potter books, movies, & fandom! Throughout each episode and season, we'll be working our way through the church year and exploring how the themes we hear about each week in worship are echoed in the Harry Potter books, movies, and fandom. We'll work from the Revised Common Lectionary, which helps Catholic and Protestant congregations choose weekly readings around the world.
This will let us keep our podcast episodes up even as we add new ones so that you can go back and listen to your favorites!

$16 per month is what we need to pay month by month, but if we get $144, we can pay for an entire year at a time and save some money.

1 of 2