Hunter J Morgan
is creating books, poems, and eco awareness
Select a membership level
Seed
Pledging $1 Per Month gains you access to weekly writing tips, new poetry at least once a month, patron-only posts, further involvement in the community, and eco-based tips . You will also get one point each month, 300 points wins you early access to book titles, covers, release dates, descriptions, and more!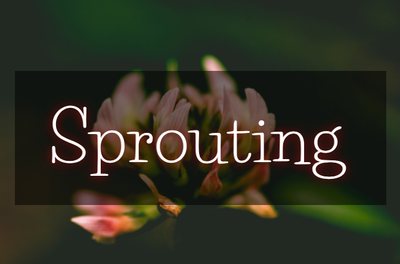 Sprouting
Pledging $5 Per Month gives you access to dialogue prompts, story prompts, short stories, early access to posts and your name added to the pool for those used in stories posted here. This also includes everything from the below pledge, only five monthly points. 
Sapling
Pledging $10 Per Month allows you to view chapter drafts (They have to be drafts, sorry. BUT they will be clean drafts!), monthly writing critiques of 800 words or less, and monthly detailed writing advice. This also includes everything from the below pledges, only ten monthly points. 
About Hunter J Morgan
Hello Patrons! My name is Hunter, and I am here to inspire and entertain. My first publishing will be available on amazon soon, for more information check out my website!
Why Patreon? Well, I'm glad you asked. I want to be able to directly reach an audience with the work that I do. I want to interact with people, meet other creators, learn, and teach where I can. I love the layout of this space because it gives creators a chance to do what they love with more hope of getting paid. Which let's be honest, that has been proven difficult for many of us. My hope here is to be able to give you something you enjoy. Writing and eco advice, early access, poetry, exclusive printable downloads, chapter drafts to my latest book, teasers, and more! 
I hope you think about joining me on my journey, it will be anything but normal.
Join the fam
Blog
Instagram
Twitter
Facebook
Tumblr
Pinterest
Newsletter
Help me reach this goal, and I host release an exclusive, patron-only Q&A of 100 questions. 
1 of 1
Recent posts by Hunter J Morgan
By becoming a patron, you'll instantly unlock access to 10 exclusive posts
By becoming a patron, you'll instantly unlock access to 10 exclusive posts