FAMIRA
is creating a place for Modern Day Empresses to embrace her Soul Expression™
Select a membership level
Empress Nation
You're in the Nation now!! Welcome Empress! So glad to have you here! And I'm looking forward to sharing with you in a major way.  Writing is the way in which I express myself and I look forward to getting back to this truth here on this platform. And I'm SUPER EXCITED to have you on the journey with me...again welcome to the Nation!  
Access to:
patreon only writings
patreon only polls
Brand Different Web TV Show/Podcast tasting (every other week)
Access to Empress Nation The Community (facebook group)
Empress Trailblazer
Ok I see you!! I know a Trailblazer when I see one! Ready to step outside of the box and own your uniqueness. Since that is the case you don't want to miss not one episode of my Web TV show/Podcast, Brand Different. And I want to make sure you don't! These women are talking about their own Trailblazing and encouraging you to do more of your own! 
Access to:
Everything in the Empress Nation level
ALL Brand Different Podcast episodes (weekly)
patreon only challenges
Empress Elite
Way to embrace your Empress status!  This tells me that you're serious about marching to the beat of your own drum and you really don't care what anyone has to say about it! You're my kinda people! We're going to have some fun together!  
Access to: 
Both Empress Nation & Empress Trailblazer levels
Opportunity to be picked for one of the 4 slots (1 of the 4 slots come from this level) of my quarterly Famira Fix My Brand Hot Seats (beginning May 18th)
Private Bi-Monthly Livestreams posted right here on Patreon (beginning in June 2018)
About
Welcome Empress! You made it here! Hold on a moment while I take dance break...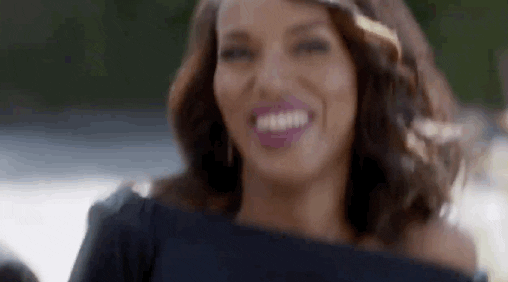 Ok I'm back!
I am FAMIRA, an Intuitive Brand Strategist. So why Patreon? 
Well personally I'm sick of branding being rooted solely in "facade" management. Branding has become cliche with surface level consciousness and where intent is treasured over impact. This is NOT what the modern day Empress subscribes to she doesn't want facade she wants unrelenting authenticity! How do I know? Because she is me! 
I know about the danger of conformity first-hand not only as a entrepreneur but also as a Black Woman in America.  I been getting the messages that I need to fit into the "pretty, thin, quiet, unopinionated" box my entire life. I even worked with Coaches that told me that I shouldn't talk like myself because no one would get it. To not try to be "too different" or "super unique"....nope not gonna do it! 
As Madeleine Albright said, 
"It took me quite a long time to develop a voice, and now that I have it, I am not going to be silent."
So if you're tired of the cookie cutter setup of the entrepreneurial world where "keeping it real" means jumping on the latest trend this is the spot for you! Writing is my passion and it's actually the way in which I best express myself.  So I'm taking to my corner of this virtual space to share my thoughts with you on branding, entrepreneurship, social justice, fashion, travel and all the other things that make me uniquely me.  
My prayer is that as I stand here in the beauty of my sacred paradox that you'll be encouraged to do the same!  It's about feeling free to share all the aspect of your "sacred paradox" can fully and boldly express yourself and set your soul ablaze.  I'm here to eradicate the box. I'm doing that by what I was given to me as Soul Expression™️.
What is Soul Expression™️? It's the place where...
Creative Innovation +
Conscious Branding +
Social Justice and
Unrelenting Authenticity intersect.
This is for you if you're a Visionary, Multi-talented Entrepreneurial Woman who know she has so much to offer and has a hard time managing all the pieces, to actually create coherency in her messaging, branding, and up-level her business through her story. In a way that makes you become magnetic and attracts soul clients, elevate impact, and create the income you knows you're meant to have. I want to help you move int the direction of dismantling this paradigm of branding. It's the reason I began my podcast Brand Different™️ (which you'll have more access to here as well) to showcase women who aren't afraid to fight against the status quo. So I hope you'll become a Patron of my page no matter what level you choose I'm ready to dive in! 
Are you?
4 is my favorite number and this will be hopefully an easy goal to achieve to just let me know that this is real! LOL
1 of 3
By becoming a patron, you'll instantly unlock access to 4 exclusive posts
By becoming a patron, you'll instantly unlock access to 4 exclusive posts