kat pérez
is creating poetry, music, books, performance art videos
Select a membership level
CIRCLE OF TRUST
welcome to my circle of trust! you're here supporting me & officially part of my patreon fam. thank you, boo!
my offering to you:
access to my private patreon feed!
insider knowledge on book progress and on songwriting and updates on what creative musings i'm up to.
early release of YouTube videos (poetry, songs, film clips, etc.)
YOUR EYES ONLY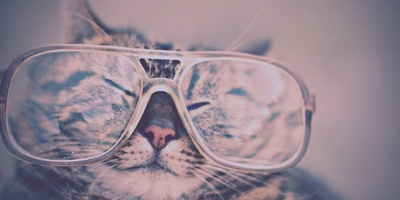 you're supporting me even more and helping my art BE SEEN. you're so magical. thank you!
my offering to you:
keepable/playable/readable downloads of my content (pdfs, mp3s, jpegs, etc) each month
+ all previous offerings
BACKSTAGE CREW
you're supporting me a lot here and it means so much to me. thank you!  i wanna pull back the curtain a little more.
my offering to you:
exclusive behind-the-scenes clips, photos, and videos you won't see anywhere else! see my creative process-- the tormented artist moments, the genius moments, the make shift moments. it gets real.
+ all previous offerings
About
welcome! i'm kat.
i'm a queer bi latinx poc poet, performing artist and singer-songwriter (she/they).

i write & perform poetry and songs, make performance poetry videos PLUS i'm in the process of self-publishing poetry books, spoken word albums & music. 

if you found me and my art on social media or my website, thank you for believing in my message and coming by! when i'm not writing & creating & performing my own art, i'm acting in films (
check me out on imdb
).  as much as i love telling other people's stories, there is also still much work to be done in order to tell the stories of marginalized folx with honesty & dignity.
that's where patreon comes in.
i'm on patreon to help make my art sustainable as an indie artist so that i can tell my own story, on my own terms & use the power of storytelling as a tool for healing, self expression & creating awareness on social justice issues.


"be seen. be heard. be true."
my mission as an artist is to help marginalized folx be seen, be heard authentically through storytelling.

as someone who has been underrepresented and often silenced in culture & the media as a queer person of color & survivor, i believe authentic representation matters. i feel that can only be done if we're also the ones telling our own stories. my work is not only dedicated to sharing my own story, but to also address social issues of abuse, healing, racism, queer identity, love, and mental health in society at large through art.


if you feel you've gotten value from my art, patreon is a perfect way to support my artistry so that i can continue to bring you that type of meaningful content in a sustainable way.

with your support, i could do so much more!!!


join my patreon fam!
by joining you'll get dibs on early access, exclusive pieces, behind the scenes goodies, be part of giveaways and more! check out all the reward tiers to discover all my offerings! 
what is patreon?
patreon is for people who want to help sustain my ability and freedom to make what i want, when i want – free from commercial interest – by paying me a set amount of money every month for my artistic creations AND as a token of my deepest appreciation, i give you exclusive offerings.
for a general overview of how patreon works,
click here
. put simply: patreon is a monthly membership that funds me and supports my art-making endeavors, allowing me to keep creating more of the stories you love -- and gives you backstage access into the process behind-the-scenes. you choose your monthly desired contribution.
your membership provides my salary as a storyteller; you help make these creations happen!

if you prefer to support with a one-time donation rather than becoming a monthly patron feel free to do so at
paypal.me/iamkatperez
. anyway and any amount you contribute is greatly appreciated.
what i'm creating
poems for my poetry books (that i'm self publishing with support of patrons)
intricate, performance poetry & music videos & other performance art
spoken word albums, music
music videos (coming soon)
online shows
the creation will vary monthly, so i'll be sharing one of the above types of creations or something related. a "creation" could be a new video, a new poem, an unreleased demo, an online show. what "creations" are might morph over time, but i'll always involve you in this process to make sure you're on board! 
where your money goes
your support goes towards funding three major compenents for me to build & maintain sustainability as an artist: 
time
,
tools
, and
team
members
(see my goals for how i'll celebrate with you once they're reached)!!!
time
your support affords me
time
on multiple levels:
time to write and edit poetry & songs - writing requires reflection to produce high quality, meaningful & authentic work. it also takes time to revise & edit my own work to communicate my message effectively. organizing & editing my poetry book also takes time. this entire process simply cannot be rushed.
time to prepare & rehearse my own material - after i've written a poem or song it takes time to memorize my material and practice that it looks amazing & is emotionally meaningful when i share it with you. it also takes time & energy to prepare any costumes & makeup & props for the story i'm telling. 
time to record, edit and produce audios & videos - it takes time to record the poetry & music and edit. lots of time! i've been doing it all myself. and i need more time & hands! i need a team!
tools
your support goes towards the
tools
i need to create & produce high quality content with ease.  this includes writing & production costs like:
props & costumes
equipment to write, record & edit (laptop, speakers, etc.)
self publishing fees
marketing 
team members
your support will help me pay
team members
. i want to hire an amazing team that will help me make this higher quality content for you:
a book editor & graphic designer for upcoming my poetry book
a website designer
a publicist
video shooting & editing team, song & spoken word arrangements and mixing and mastering.
social media manager
i need more hands! with your support, i want to eventually be able to hire these folx so i can focus on doing what i love & do best, which is writing & performing for YOU! 
in addition to helping me with the
time, tools, and team members
i need to thrive as an independent artist, your support incredibly benefits
my physical well being
(aka helps pay my supper and other important living expenses like housing, transportation, etc.) and
my mental health
(aka my peace of mind), but also helps me to pay
my general costs-of-doing-business
(including patreon proccessing fees, website, etc.).
your support pays my salary as an artist so i can run my business smoothly AND put food on the table. 
help me do what i love!
ready to dive in? let's do this!
by joining my patreon community, you help make it sustainable for me to produce new creations!
faq

wait, so how do i join your patreon community?
you join by becoming a patron right here on this page by clicking the "become a patron" button!
do i have any responsibilities if i join? what if i don't want to do anything but support?
you can be as involved or not involved as you wish! you can be a silent supporter within my patreon community and just sit quietly knowing you're doing an awesome thing, or you can dive into the community, get to know everyone, throw out suggestions, etc. completely up to you!

do i have to pay in US dollars?
 nope - pay in any currency! everything is shown in US dollars on the website
as this is a US-based website, but you can use any currency and it will be automatically converted.


i don't have much money, can i still become a patron?
yes! please only sign up to donate what you can easily afford. even $2 per month adds up, and is greatly appreciated! :) 


can i stop donating in the future if i can't afford it?
yes of course! you can log in to cancel or adjust your pledge amount for any reason at any time.
what if i want to support more than the highest tier?
WHAAT!!!. well, er, um, if you'd like to do that, you can simply write in whatever amount pleases you during the check out process. and then maybe i pass out or something!


i'm still confused. can you help me?
absolutely! if you have questions about using patreon or encounter any problems with the signup process, the patreon support team is really friendly and helpful! you can send them a message by
clicking here
. if you have questions specifically about my page or rewards, my art, or just want to say hi, you can send me a message directly that only i answer the second you 
become a patron
!
25 patrons
once I reach my first 25 patrons, i will send everyone a customized postcard with one of my poems! 
1 of 4
By becoming a patron, you'll instantly unlock access to 6 exclusive posts
By becoming a patron, you'll instantly unlock access to 6 exclusive posts
Recent posts by kat pérez