İbrahim Birdal
is creating Music Videos, Tutorials, All Things About Guitar
Select a membership level
Pena Destekçisi/Pick Supporter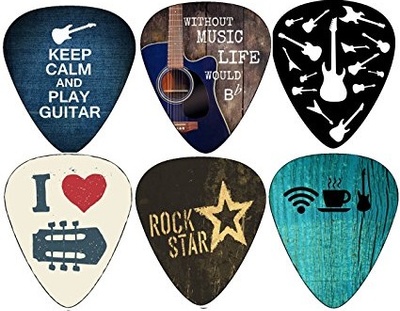 TR
Desteğiniz için çok Teşekkür Ederim.
EN
Thank You so much for Your Support.
Sheet Music
TR
Cover ve Aranjmanların Notalarına Erişim.
Desteğiniz için çok Teşekkür Ederim.
EN
Access to Sheet Music of Covers and Arrangements.
Thank You so much for Your Support.
Backing Tracks
TR
Cover ve Aranje Videolarının Altyapılarına Erişim.
Desteğiniz için çok Teşekkür Ederim.
EN 
Access to Backing Tracks of Cover and Arrangement Videos.
Thank You so much for Your Support.
About
TR;
Patreon sayfama hoş geldiniz.

Ben İbrahim Birdal; 2008 Temmuz ayından bu zamana kadar YouTube üzerinden müzik ve elektrik gitar ile ilgili çeşitli içerikler paylaşıyorum. Asıl mesleğim Müzik Öğretmenliği fakat müziğe başladığım ilk yıllardan beri her zaman kendimi performans sanatçısı gibi görmek ve bu şekilde bir karıyer yapmak istedim. Malesef ülke şartlarında bu kolay değil. Bunun gerçekleşmemesinin en büyük nedenlerinden biri de yaşam koşulları ve maddi sıkıntılar. Yanlış anlaşılmasın mesleğimi müzik öğretmeyi seviyorum. Müziğe başlarken asıl hedefim performansçı olmaktı fakat zamanla bu hedeften uzaklaştığımı hissettim. Bu noktada YouTube bazı hayallerin gerçekleşmesi konusunda yardımcı oldu.

Son zamanlarda, İbrahim Birdal YouTube kanalı ilgi görmeye ve takipçi sayısı artmaya başladı bu bana bazı noktalarda umut veriyor. Bu yıl YouTube çalışmalrına ve içerik üretmeye biraz daha ağırlık vermeyi planlıyorum. Tabi tüm planlar ve bu işe ayrılan zaman maddi olarak destek görmezse bir noktadan sonra yürümeyebilir. Bunun olmaması için bir Patreon hesabı açtım buradan desteklerinizi bekliyorum.

Daha önce kanalımı ziyaret etmediyseniz, aşağıda kanalda ne tür içerikler paylaşıldığına dair fikir sahibi olmanız için hazırlamış olduğum tanıtım videosunu izleyebilirsiniz.. Videolarda görüşmek üzere.

EN;
Welcome to my Patreon page.

I'm İbrahim Birdal; From July 2008 to this time, I share various videos related to music and electric guitar via YouTube. I'm a music teacher. I've always wanted to see myself as a performance artist and I wanted to make a career as a performer. Unfortunately, this is not easy in my country. One of the main reasons for this not to happen is living conditions and financial difficulties. Do not get me wrong. I love teaching music. My main goal was to be a performance artist when I started the music but over time, I felt I was away from this goal. At this point, YouTube helped make some dreams come true.

Recently, Ibrahim Birdal YouTube Channel has begun to see the interest and the number of followers has increased, that gives me hope at some points. I'm planning to produce more videos for YouTube this year. Of course, not all plans and the time allocated to this work may not walk after a point if it does not receive financial support. I opened a Patreon account to make this happen. Waiting for your support.

If you have not visited my channel before, I recommend you to watch the introductory video below to have an idea of what kind of content is shared on the channel. See you in the videos.
İlk hedef gerçekleşirse. Tam zamanlı olarak içerik üretmek için çalışmayı planlıyorum. Bu hedefi gerçekleştirmek çok zor değil. Desteklerinizi bekliyorum.
1 of 1
By becoming a patron, you'll instantly unlock access to 4 exclusive posts
By becoming a patron, you'll instantly unlock access to 4 exclusive posts
Recent posts by İbrahim Birdal