Ihiya Biological Reserve
is creating a community land preservation and plant medicine project
Select a membership level
Reed
Stronger together!
For ten dollars a month (or just .33 cents a day), you become a MEMBER of Ihiya! Not only will you have the satisfaction of knowing you are part of something extraordinary, you will get a monthly member newsletter, which will include updates on Ihiya progress, educational and inspirational writings, photos, and upcoming social and educational gatherings at Ihiya.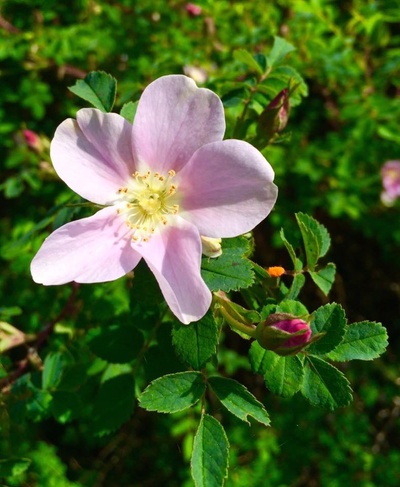 Rose
So sweet!
For twenty-five dollars a month, you get the monthly member newsletter AND a monthly audio MP3 of an indigenous "medicine song". 
Willow
Inspiring!
For fifty dollars a month, you get the monthly member newsletter, a monthly song audio, AND a pdf of our upcoming wild medicinal plant coloring book! 
About Ihiya Biological Reserve
We invite you to be part of an extraordinary opportunity for community land stewardship! Guided by principles of social permaculture and indigenous ways of knowing, we are at the forefront of a new approach to sustainability...and we're really exited to share it with you! 

Ihiya Biological Reserve is a nonprofit entity incorporated in the state of Washington. It was formed for the purpose of protecting an essential wetlands so that it can exist unimpaired for wildlife and for human appreciation, connection to nature, environmental education, and wild herbal medicine. The land is located on beautiful San Juan Island, WA and consists of 33 acres of vital riparian habitat that feeds our precious Salish Sea.

This project protects and strengthens self-reliance and interdependence at a time of great global uncertainty. Our combination of land stewardship, indigenous teachings, citizen science, and the teaching and creation of wild plant medicine is a completely unique endeavor...and we hope to be an inspiration for other communities! Your financial contributions will help with the purchase and ongoing stewardship of this land, lovingly referred to as "Ihiya", so that it thrives and is of benefit for generations to come.  

With gratitude, 
The Ihiya Team


$1700 will cover our monthly land payments, ensuring the land is protected and the project is a success! When we exceed this goal, we'll be able to start saving toward our final balloon payment. Exciting note: Once we successfully purchase the 33 acres, we may have a chance to purchase the adjacent 5 acres which is currently on the market.  This would provide an ideal public access point and a location for a community building for classes and gatherings. Let's do this! 
1 of 1
Recent posts by Ihiya Biological Reserve