Iku Tree
is creating illustrations and videos
Select a membership level
Cinnabun!
So sweet!
For 1$ a month you'll get:
❤️  Access to patron only feed + ability to vote in polls related to future projects such as upcoming videos and more.
❤️  Access to the patron-only Discord chat room.
Steamed Bun!
So delicious!

For 5$ a month you'll get:
❤️ A secret password to gain access to my online sketchbook on my website (changes every month).
❤️ My most used photoshop brushes.
❤️ Full resolution files + process sketches (when available). 
(Rewards from previous tiers included)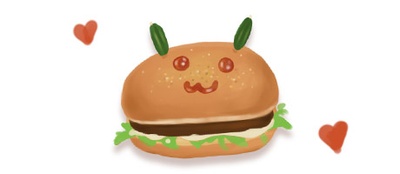 Burger Bun!
So good!

For 10$ a month you'll get:
❤️ Your name shouted out at the end of every video published that month.
❤️ Early video access.
❤️ Video bloopers + bonus videos (unpublished vlogs, etc).
 (Rewards from previous tiers included) 
About Iku Tree

Hello everybody!
I'm Lenn, aka Iku from
IkuTree
, my creative name & brand. I'm a Brussels based
illustrator
and
filmmaker
(= I make Youtube videos) and what I love doing best is creating and making things come to life through my doodles. I'm a big storytelling junkie and I always try to approach every new art project from a narrative point of view.
I've experimented a lot with my

Youtube channel

content but these days you can expect more art related video with fun challenges and video processes of any current projects.
One of the side projects on my channel which is not art related is my
Japaniku
series where I take you with me on my journey to Japan and share my experiences with you. Japanese culture having had a big influence on my art growing up, I decided to leave the two together on my channel.



Why am I on Patreon?


I actually had a Patreon page which I had put on hiatus because I wasn't happy with the rewards I was giving out. Art and I have a passionate yet rocky relationship and it's sometimes difficult for me to stay on top of things, making rewards uneven from one month to the next. I've now taken the time to think of new rewards (which may still be adapted over time) that I believe are both suitable for each new tier and accessible for me to accomplish while keeping on top of my creative projects.

By supporting me on Patreon, you're making it possible for me to keep

creating full time

, whether that be more fun doodles, large scale illustrations or youtube videos. You're also helping me continue my ongoing

Japaniku

project with new trips planned and opportunities brought forward.
Patreon earnings go towards things such as art supplies, recording equipment but most important of all they give the time to do the thing that I love and for that I am sincerly grateful to every single one of my patrons.

Thank you!





Please don't worry

if you're unable to support me financially. I feel supported already when you simply see my work and my videos, when you share and leave kind comments. I see you and I'm grateful for you too!

I L-word you all!!



Iku



With 50$ a month, I'll replace some of my old art supplies with some high quality sturdy tools for better end results!
1 of 2