I'm Not Lost I'm RVing
is creating RV travel videos
Select a membership level
$5 Full Access
* One I'm Not Lost I'm RVing Sticker
* Access To Our Secret Facebook Group (For As Long As You're A Patron)
* Unlimited Lens Clips (15 Second Real Time Video Clips)
* Early Notification When We Go Live
* Your Questions Answered First In Live Q&As
* Live Video Archive
* Real-Time Updates

**PLEASE READ INSTRUCTIONS BELOW WELCOME VIDEO**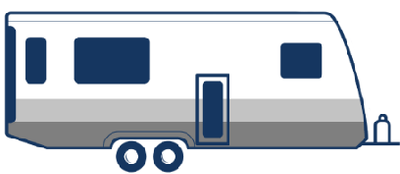 $10 Full Access
* One I'm Not Lost I'm RVing Sticker
* Access To Our Secret Facebook Group  (For As Long As You're A Patron)
* Unlimited Lens Clips (15 Second Real Time Video Clips)
* Early Notification When We Go Live
* Your Questions Answered First In Live Q&As
* Live Video Archive
* Real-Time Updates

This tier is for those that simply want to give more than the minimum. Please know that any extra contribution helps with keeping our channel going. It helps us with things like camera gear upgrades to us being able to experience and sharing adventures we would not be able to do with out our awesome Patrons!
-Thomas & Stacy

**PLEASE READ INSTRUCTIONS BELOW WELCOME VIDEO**
$25 Full Access
 * One I'm Not Lost I'm RVing Sticker
* Access To Our Secret Facebook Group  (For As Long As You're A Patron)
* Unlimited Lens Clips (15 Second Real Time Video Clips)
* Early Notification When We Go Live
* Your Questions Answered First In Live Q&As
* Live Video Archive
* Real-Time Updates

This tier is for those that simply want to give more than the minimum. Please know that any extra contribution helps with keeping our channel going. It helps us with things like camera gear upgrades to us being able to experience and sharing adventures we would not be able to do with out our awesome Patrons!
-Thomas & Stacy

**PLEASE READ INSTRUCTIONS BELOW WELCOME VIDEO**
About I'm Not Lost I'm RVing
ABOUT:

If you are here, then you probably already know a little... or a lot about us from YouTube! But just in case, for those of you who are new to our journey, we are a husband and wife team in our 30's that sold just about everything in order to travel full-time in our RV. On June 15, 2017 we started a YouTube Channel to document our journey including the struggles we had while preparing for this lifestyle. We hit the road full-time on June 1, 2018 and have been documenting and sharing our adventures since! Crazy how fast time flies right?!?
As our channel grows it becomes increasingly difficult to make personal connections with every subscriber. Patreon is the place where we can make individual connections with our subscribers and it allows y'all to access some extra / behind the scenes stuff that simply doesn't make it to YouTube.
We hope you will join us here, and please keep reading for the best interaction possible!
-Thomas & Stacy
HOW YOU CAN HELP:
JOIN US ON PATREON:
We have always been pretty open about YouTube and this isn't any different. Patreon helps fund our channel plain and simple. We use the income for camera gear, paying for copyright free music, editing software, and much more.
OTHER WAYS TO HELP:
If you don't want to join us on Patreon but would still like to help then please check out our website (
http://www.imnotlostimrving.com/affiliate/
) for more information about our Affiliate Links and PayPal Tip Jar.
SIGNING UP INFO / TIPS:
YOUR INFORMATION:
Patreon is a secure website and your information will remain private. 
We will receive your shipping address and email address only
. We are never provided with any billing / card information. Some people choose to give fictitious information when signing up for online services which is completely fine. Just remember the contact information will be provided to us, so if you don't complete it (or you provide false information) we will only be able to contact you by Patreon Messaging. Either way is fine with us, we just want you to be aware.
BILLING / PAYMENTS:
You will be billed immediately upon signing up and then on the first of each month for whatever amount you chose.
Think of it like prepaying for access, because you pay at the beginning and have access until the next billing cycle.
We do not handle any of the billing / payment / membership portions of Patreon. We can see who is an active or not active Patron and will be notified by Patreon if your Patronage has changed in any way. For example, if you change tiers or decide to join / quit Patreon we will be notified. We are also notified if your payment is rejected for some reason. Don't worry, people get new cards and forget to update things. It isn't a big deal, that's life right? If this happens, Patreon will let you know and will try to bill again before changing you to a non-active account and stopping your access. If we notice you are rejected after a few days we may send you a courtesy message simply because some people don't check their emails or they have Patreon emails going into a junk folder. The company Patreon collects the payment from the consumer and takes about an 8% fee for handling this portion. We can NOT make you a member, change your membership amount, or make changes to your account. You will be responsible for managing your Patreon account directly. Unfortunately, we can't help here with the financial side even if we wanted to as Patreon protects you and us in this way.
COUPLES:
If there are 2 of you partaking in this site (i.e. a couple) please place both of your first names in the First Name Field. Also please send both of your Facebook email addresses if you both want to be in the secret group (instructions for that below).
PATREON APP:
Download the free Patreon App (
https://www.patreon.com/mobile
) to easily access and view lens clips. Lens clips are only available for 24 hours and we upload them several times a week (depending on cell signal of course).
STICKER:
Please fill out your address on Patreon with the mailing address you want to receive the sticker at
OR
you send us the address you prefer to receive the sticker at via Patreon Messaging System after you have joined.
FACEBOOK GROUP:
Please sign up with Patreon using the email you use as your "Primary Contact" for Facebook
OR
message us the email address you use to log into Facebook so we can invite you to our secret Facebook group after you have joined. If you don't know how to check what email you are using for Facebook then check out the help section below.
Please remember the tips are optional, some people don't have Facebook, don't want a sticker, or don't care about lens clips, maybe one or all of them! You are in control of how much access you want, so it is up!

FACEBOOK GROUP HELP:
Don't worry this information will also be sent to you after you join!


#1:
Check what your "Primary Contact" email is on Facebook by following the directions below for your preferred method of confirming your email:
IF USING FACEBOOK ON A COMPUTER: Go to Facebook.com and make sure you are logged into the home page. Now click this link after you after you are logged into Facebook with the same web browser: https://www.facebook.com/settings?tab=account
Under "General" you will see a section titled "Contact" and to the right of that should say "Primary" with your contact email to the right of it. That is the email address that we need to send you the invite from Facebook. If the link above did not work for you then log into Facebook and go to your home page of Facebook. Now look in the top right corner for the little down arrow. Click the down arrow and it should show "Settings" towards the bottom. Click "settings" and it should load to the "General" tab to the left. Under "General" you will see a section titled "Contact" and to the right of that should say "Primary" with your contact email to the right of it. That is the email address that we need to send you the invite from Facebook.
IF USING THE FACEBOOK MOBILE APP: Open the Facebook app, then click the 3 lines in the top right of the app. Now scroll down to the bottom and tap "Settings & Privacy" followed by tapping "Settings". It should load and show "Personal Information" under "Account Settings". Tap "Personal Information" and it should show "Email Address" with your email address listed under that. Please make sure that it is the same email you provided us, so we can invite you to the secret group.
#2:
You will receive an email notification inviting you to the Secret Facebook Group (
please allow us a few days to add you to the group, we don't always have cell signal while traveling
). After you confirmed you've provided us the correct email address for Facebook, check that email addresses inbox. Sometime people's email providers will put emails from Facebook into their "Junk" or "Social Media" folders, so please check those if you don't see it in your normal inbox. The most important thing for you to do is confirm you've sent us the right email address to begin with. Once we send you the invite via Facebook we will notify you that we've sent the invite, that way you can be on the look out for the email to join!
You should receive an email from Facebook that says something like "Thomas West (or Stacy West) has invited you to join a group".
Inside that email it will have a clickable link for you. Click the link to be added you to the secret group.
#3:
Once inside the Secret Facebook group.. ENJOY! We made the group for y'all and the very simple rules are in place so we can all enjoy. The rules should show up once you join. Please post stuff as we all love the interaction there. From a cool camping spot you have enjoyed, celebrating buying an RV, retiring, hitting the road, whatever it is that brings you joy feel free to share. All members are like minded people who enjoy RVing or want to RV. We seriously look forward to sharing our adventures and y'all sharing yours with us in the group! Plus you'll probably make some online friends that you might meet in real life at an RV show, meet up, or who knows where on the road!
Recent posts by I'm Not Lost I'm RVing