Luke Imhoff
is creating IntelliJ Elixir
Select a membership level
About
Saw 
Dave Thomas's talk at Lone Star RubyConf 2013
and thought 
Elixir
was a good language to start seriously using functional programming languages.  During the talk I checked if 
JetBrains
already supported Elixir in 
Rubymine
or if there was a 
community plugin
available.  There wasn't.
I started using Elixir with vim in June 2014.  By end of July 2014, I was well into learning Elixir and was still hoping JetBrains or someone in the community would come up with a Rubymine plugin for Elixir.  No one else has started one, so on 2014-07-27 I created 
the initial commit for IntelliJ Elixir
.
It was exactly one year between that initial commit and 
v1.0.0
of the plugin, which included the full grammar for Elixir.  While developing IntelliJ Elixir I have both found bugs in Elixir native tokenizer and parser 
elixir-lang/elixir#3316
,
elixir-lang/elixir#3444
, and
elixir-lang/elixir#3486
). 
IntelliJ Elixir became so popular in Rubymine that it is now listed as one of the features Community plugins when users install Rubymine.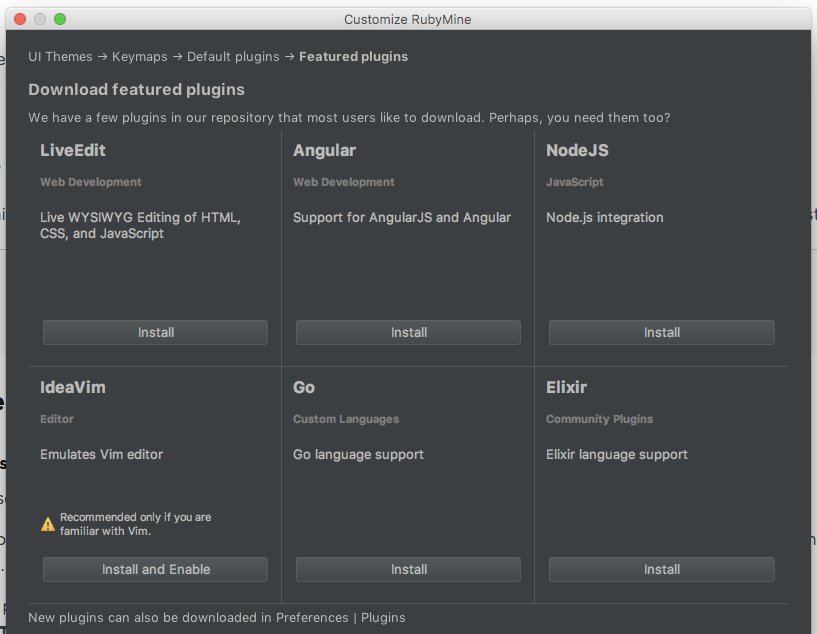 Making alternative languages work in the Small (single-langue IDEs) like Rubymine, PHPStorm, PyCharm, and WebStorm is not easy, but I want to ensure that people who are like I was and interested in Elixir, but only have their current language's IDE can try out Elixir.  
IntelliJ Elixir really shines in IntelliJ, where I can make separate Elixir-specific modules and you can mix-and-match languages in one Project.
Your supports helps show how much you appreciate this work.
If you'd like to make a one-time donation, such as at time of a release, you can use 
PayPal Donate