Ember
is creating live broadcasts on Twitch, more parody music, and art!
Select a membership level
About Ember
Updated: Monday January 8, 2018

Follow Me!

Hello friends and welcome to my pack of awesome people!
Some of you have known me since the beginning of my World of Warcraft parody days in 2009 and some of you may have just recently discovered my stuff, be it my music or art or 3D animation or live-streaming, that has brought you here today. To every single one of you, I'd like to say thank you for being curious enough about my work to check out my Patreon! And to those of you who have active pledges or have pledged to me in the past, a super HUGE thank you for the continued support and encouragement to help me keep up the random creative stuff that I do!

WoW Parody Singer. Jackal of all Trades. One of those artsy fartsy nerds with max level impostor syndrome.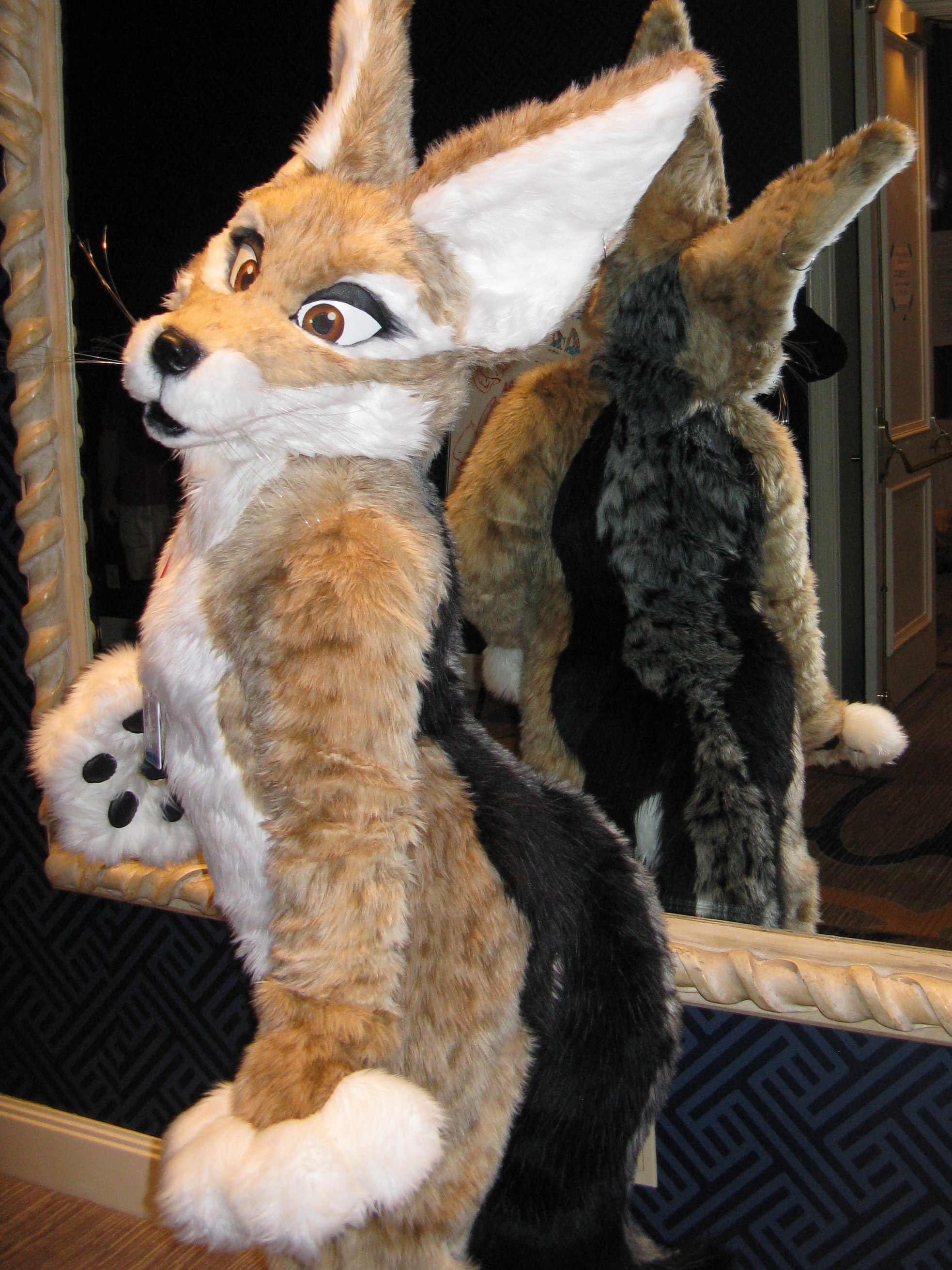 So yeah... I'm what I like to call a "Jackal of all trades". (Of course, I know the term is "jack of all trades" but I'm a jackal... er.. my fursona is a jackal.) XD I sing. I draw. I game. I'm a graphic designer, a noob 3D modeler and animator, and I am an absolute
sponge
for learning new crafty things! Some may feel that my lack of focus on one particular avenue of creativity is a problem, and to them I say, "Variety is the spice of life!" I've come to terms with my A.D.D. style of artistic expression even though it is
does
 often pose a challenge for me when forced to choose
one
option in the dropdown menu of life that asks "Who are you?" And yes, I made that jackal costume. :3
What You Can Expect of Me

While I very much enjoy sharing a wide variety of creations, here's what you can expect to see in the order of most common:
Twitch livestreams -- These are by far the "easiest" thing for me to do with you all.
YouTube videos -- YouTube is my main platform for sharing all my content, vlogs, etc..
Cover songs and parodies -- If I really had to choose one thing, singing is my main forte.
3D art & animation -- I've been learning a LOT in Blender since 2016.
Traditional sketch art -- I do like the feel of pencil on paper once in a while.
Recent posts by Ember
By becoming a patron, you'll instantly unlock access to 15 exclusive posts
By becoming a patron, you'll instantly unlock access to 15 exclusive posts