itasan2
is creating Get To College Mod for The Sims 4
Select a membership level
Fan Tier (ファン・レベル)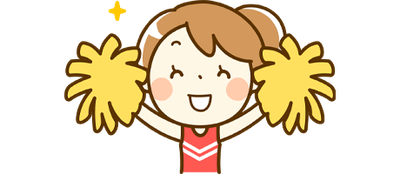 You can download GetToCollegeMod a week before it's released to the public.
You can read my posts for Fan Tier. (ex. project's progress status)
一般の方にリリースされる1週間前からGetToCollegModをダウンロードできます。
Fan Tier向けの記事(プロジェクト進捗状況など)を読む事ができます。
Alumni Tier (卒業生レベル)
All benefits of Fan Tier
You can request features for GetToCollegeMod. I'll consider your requests very important and I'll add your requests to the mod if possible. If your requests are defined already in my Goal section, I'll plan it after achieving the goals.
You can read my posts for Alumni Tier. (ex. advanced/detailed info about the mod)
Fan Tier(ファン・レベル)の全特典
GetToCollegeModに追加・更新して欲しい機能をリクエストできます。あたなのリクエストは重要事項として認識され、可能なら当MODに追加されます。もしも、あなたのリクエストが既に私のゴールに設定されてる場合には、ゴールが達成された後、実装を計画する事になります。
Alumni向けの記事(ベテラン向け/詳細なMOD関連情報)を読む事ができます。
About
Get To College Mod for The Sims 4

Introduction
Hi, I'm itasan2! I like GetToCollegeMod very much. I heard the original creator 
"simmythesim"
semi-retired from modding but I didn't want the mod outdated yet. So I updated the mod for December 2015's patch at first. Since then, I've been updating the mod on 
my Tumblr site
.
As you may know, the mod is a little bit complicated active career mod so it costs a lot to keep updating. And I'm very busy recently so it's getting hard to have enough time for modding. So I've decided to launch this Patreon site to keep updating GetToCollegeMod.
If you become my patron, I can keep updating GetToCollegeMod. In addition, I'll add some new features such as an entrance exam, a new major/faculty, a renewal of the current three majors and so forth if achieving my goals. (see the left section)
For GetToCollegeMod V3, I got the permission from the original creator "simmythesim" and I'll keep updating the mod.
Mod Description
GetToCollegeMod introduces a college system to the Sims 4. After your sim becomes a Young Adult or older, the sim can go to the university using EA's active career mechanism (requires Get To Work Expansion Pack) as well as Zerbu's 
GoToSchoolMod
which is for children and teens. The original description of simmythesim is on 
the MTS site
.
What my Patron's Benefit is
I made two tiers for supporting this project. (see the right section)
1. Fan Tier
You can download the mod a week before it's released to the public.
You can read my posts for Fan Tier. (ex. project's progress status)

2. Alumni Tier
In addition to the benefit of Fan Tier, you can request features for the mod. I'll consider your requests very important and I'll add your requests to the mod if possible. If your requests are defined already in my Goal section, I'll plan it after achieving the goals.
You can read my posts for Alumni Tier. (ex. advanced/detailed info about the mod)
This Patreon site is set for monthly payments so it will charge only once a month for the amount of chosen tier. You will be charged once immediately but you can remove your support at any time to not receive any further charges.

Sometimes I might not release the updated mod because of the busyness of my job or when I make a big update which takes more than a month. In that case, I'll announce it in advance and pause monthly payments for that month so the patrons will NOT be charged for that month.


Contact
If you have any questions, please feel free to post your message to the site or contact me by twitter (
@itasan2
) / e-mail (
[email protected]
).
Technically, the URL of this site is https://www.patreon.com/itasan2_GetToCollege but your web browser may show https://www.patreon.com/itasan2_ShowSimInfo which I used before. That's no problem. Both URLs link to this same Patreon site.
Mod Information
Thanks to all supports of the patrons, 
The version 3.4.0 is now available. (December 7, 2019)
The mod is compatible with the latest patch of December 12, 2019 (PC Version 1.59.73.1020).
By becoming a patron, you'll instantly unlock access to 53 exclusive posts
By becoming a patron, you'll instantly unlock access to 53 exclusive posts