Jackie Crofts
is creating comics and illustrations.
Select a membership level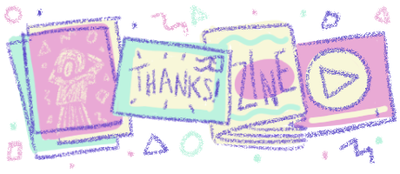 Print Pals
This is the only tier! You get everything! If we hit other goals that involve physical items like buttons or stickers, they will be included in this tier.
Each month you'll get:  

A copy of the 5x7 unique print mailed to you, pressed by me on my Print Gocco machine
A hand-written letter or postcard
Other perks: 

A physical copy mailed to you of any other prints, zines, or comics I'm making
Behind the scenes sketches/videos
About Jackie Crofts
   Hey friends!   
  ✨ I'm so glad you've decided to spend time with me on my Patreon page!  ✨ 
I'm Jackie, a cartoonist living in Indianapolis, IN. Most people know me as the illustrator of the culinary coming-of-age crime comic, Nutmeg, which wrapped up earlier this year. These days, I'm creating my own zines, comics, and illustrations and I want to share that journey with more people!
⭐ I'm joining Patreon for this
awesome
list of reasons:
To help with convention expenses
To have some extra income for pursuing my own projects and stories now that I've burst out of my 5 year Nutmeg cocoon
Have an avenue to get my art to folks and to be able to interact with you all!
 ✨  What am I asking you to do?  ✨ 
Every little bit helps! Whether you decide to make a monthly pledge, or donate one time, it's supporting my ability to be able to try new and more interesting projects.
⭐ Here's the process:
Choose how much you want to pledge every month on the right side here
The 1st of the month you'll be charged your pledge amount
You'll get perks like prints, zines, and letters sent to you when I make them! I'll also be posting process videos and keep you updated on other projects I have coming up.
 ✨  What do you get? ✨ 
There is only
one
 pledge level. 
⭐ At the $5, you get
EVERYTHING
, including:
Every month:

A 5x7 physical hand-made print mailed to you pressed on the Print Gocco machine by me! (These also make really cute post cards or stationary if you're into that sort of thing.)

Every month:

 A post card or small note from me.
A physical copy of any other prints or zines I create.
Behind the scenes sketches and videos
✨
What is this mysterious Print Gocco I'm referring to? What exactly is this thing you're getting every month!? Check out this little video here to see the process! ✨ 


If you want to follow me on social media you can find me on Twitter and Instagram here:
@pollensalta
 

Visit my store here: https://jackiecrofts.storenvy.com/

I've always wanted to make washi tape, thank you for making this possible!

2 of 3
Recent posts by Jackie Crofts