Jerry Liu
is creating social commentary, educational talks, cultural understanding
Select a membership level
Will Give You Shoutout
I will give you a shoutout in my next video (if I have time, on camera; if I don't have time, in the description/community section of YouTube or on the Facebook page). 
Make sure you indicate if you're a viewer of Jerry Teaches Chinese or Jerry Liu, so I know which place to post ;)
Also, if you want a Discord server for Patrons only, message me privately. I'm flirting with that idea right now.
Request A Chinese Lesson Video
Limited (10 of 10 remaining)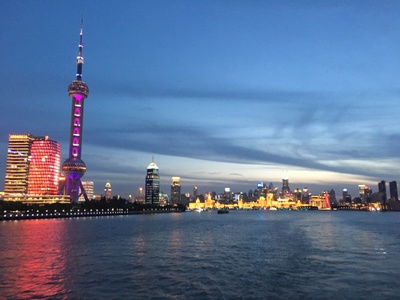 If you have a video or a set of videos that you've been wanting, and I haven't been able to look at them yet, please pledge here and let me know. This will push the video review to the front of the cue.
I will give you a thanks when I make the video, so if you don't want that, please indicate that you want to be anonymous ;)
Want An Interview!
Limited (10 of 10 remaining)
If you want to talk to me on my channel, then please go here and pledge this. A requirement is that you have a way to talk to me online so that I can record the conversation clearly. I don't do phones anymore because the sound quality isn't good.

Also, if you want a Discord server for Patrons only, message me privately. I'm flirting with that idea right now.
About
I have many channels channels that I'm actively building. All my channels have to do with knowledge, people, and society. Three channels are relevant for this Patreon page: Jerry Teaches Chinese explores the Chinese language and culture through mandarin lessons. Jerry Explores History tackles one of Jerry's favorite subjects in school and tries to make history fun for everyone. We can learn so much about how the world turned out the way it did by looking at the stories and pivotal events of those who came before us. Jerry Liu explores the world and explores knowledge, often tackling controversial issues that get demonetized from traditional ad revenue.   

Jerry Teaches Chinese

Jerry Explores History

Jerry Liu

My goal, whatever channel you watch, is to encourage everyone to learn and think critically, but also not take life too seriously. Having lived in both China and America, I've been raised by two cultures, speak two distinct languages, and have a unique perspective on the East and West when it comes to many issues in life. I took classes in Psychology, Political Science, Economics, Philosophy, and History. Having the life experiences and the academic studies, I would like to lend a Chinese-American voice to the various issues that confound, confuse, and excite people from all walks of life. History is one of the funnest subjects, and I hope to make history fun for you again. Language learning should not be something hard either, and I hope to show you the method and logic behind learning languages.

On a lighter note, I often deliver my messages in a funny way, so enjoy the embarrassing stories I share on my Jerry Liu channel, the life-hacks (if you can call them that), and the occasional full-on trolling. If you're here, you probably have a sense of humor ;)

All of you inspire me. Without you, I wouldn't be doing what I'm doing! The more support I get, the more I will analyze, research, poke fun of, and make higher quality information-dense content.

If you pledge, make sure you let me know which channel you watch, what you want to see more. Also, please let me know if you want to meet other Patrons too!

If I meet the $800 pledge goal, I will make two videos every day for the next month on the channel who's patrons help me hit this mark.

1 of 4
By becoming a patron, you'll instantly unlock access to 26 exclusive posts
By becoming a patron, you'll instantly unlock access to 26 exclusive posts
Recent posts by Jerry Liu