Jhonatan S. Silva
is creating Illustration with Graphic Design and Art Skills
Select a membership level
Channel Support Community
Limited (28 remaining)
 The Channel Supporter, allows you to be close to almost everything,

WIP feed: behind the scenes look at the creation. I'll be uploading progress shots and upcoming Illustrations in the first look!

Q&A: you'll have an exclusive space to stay inside of the posts to ask!

Discounts: I'll be providing discounts coupon in my Gumroad to all the Patrons.

Livestreams: I plan to develop and do a livestream every month, it's free but your support helps a lot in increase the frequency!

if you want to have access to the projects files, I recommend you to get the Project access tier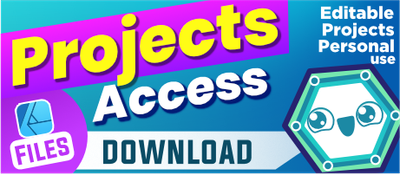 Projects Access - Learning Community
Limited (9 remaining)
you can have the Project Assets for a coffee $ price, this allows you to get exclusive access to the recents projects sources made on youtube, With more we grow, more projects uploaded!

[NEW]  Telegram Server Community

[EXERCISES] you will get amazing exercises, this will encourage you to study and apply the techniques that I use followed by Best Methods!, in the end of each exercise week, there will be a video explained about how I would do

You'll be able to [DOWNLOAD] the projects
You'll have the Assets UPDATES always!
To use the projects for Personal use
Access to useful tips and Upcoming Assets
Telegram - get access to a friendly, and helpful community!

OK, so many benefits for only a coffee price.. where would you find this? only here :P

About Jhonatan S. Silva
Hi there! If you are here is because you already know at least some illustration that I did.
let me introduce you something more interesting...
   

Vectorize Community - Telegram  

 
The first community made for Designers, Artist, Illustrators, Graphics.
made to encourage you to get Better skills with the Best Self-taught Methods
Ok, let me explain now.
 Patreon
gives us an amazing opportunity to give you special attention, this platform doesn't mean a mere donation, let me explain
W
hy 
W
e all know that to create great Contents is very Time-consuming, so if you become my Patron, this allows us to create even more better and more contents, 
the Results?

you'll learn much more from my experience! check my PORTFOLIO
 How?
I'd say, I'm self-taught artist/designer that love what I do, I develop my own methods to design easily and now I can share this experience with you...
Less is more, simple and appealing designs with easy methods and techniques.  
as shown in my Youtube Channel. 
Unlock your limit thoughts about "talent" and encourage you to practice with us.
Expert Techniques through the basic principles -  Shapes, Color, Shading
doesn't need to know how to draw,
Remember, you can 
 Quit 
 in anytime, really don't worry - I guarantee that these contents will increase a lot in your design experience, mainly if you like:
Illustration, Characters, Objects, Backgrounds, Children Book, Icons, Doodling, Cartoon and Games!
if you don't like any of these, honestly I think this is not for you... but if is...
 JOIN NOW! 😍  ☕ $3
Also,
Projects, Templates, Brushes and Assets using 

Affinity Designer on Ipad and Desktop!
Access to our Telegram Group
where everyone from any background and different styles is welcome to share the same passion and experiences.
now, What on earth would you found all of this? Only here my fellow, I can't wait to see you joined here. any question, just direct me on insta    @jhonatan.ssilva  

or  Facebook Page
See you!
Jhon 
Starter goal! When I reach 50 patrons, I'll be able to post some assets every month.
1 of 1
Recent posts by Jhonatan S. Silva