Jill Battson
is creating poems and interdisciplinary performance work
About Jill Battson
Thank you for checking out my page!
I've been working on poetry projects for the past twenty years, first as a 'page poet' - publishing my work in self-made chapbooks and broadsides, and then in 'real' books after I got a publisher - and gradually expanding to work collaboratively with other creative artists to produce projects where poetry collided with other art forms and made something new.
When I started out I paid my dues by running monthly poetry reading series -
The Poets Refuge
was my first! - to both expose new audiences to poetry, and give poets from all sub-genres the chance to mix it up and get known to that wider audience. Gradually I became known for putting on the most innovative poetry events in Canada. I put poets in a boxing ring to fight it out with words, on a school bus at the Toronto Fringe Festival to amaze theatre buffs, and made a series of poetry videos - featuring a bunch of very different poets - for Much Music, the nation's music station, called 'Word Up'.
Inspired by experiences I had reading at community festivals, I put together an annual three-day poetry festival in rural Ontario called the
Red School House Poetry Festival
which not only allowed poets to hang out with each other for days at a time, but provided quality entertainment and affordable poetry workshops for the community.
I loved producing poetry events and hearing: 'that workshop changed my life', or 'I didn't know poetry could speak to me in that way'. I loved the guerrilla poetry happenings I did - like chalking poems on sidewalks in the dead of night and going back the next morning to see their impact on passers by. The community service I did in my role as a poet - giving workshops to women prisoners, and reading for school kids of all ages - was an important part of letting people discover their voices. And the activist in me loved to produce poetry events that inspired the media to change their ideas about what poetry was, and how it could impact people's lives. I was interviewed on every TV station and radio show, appeared in features in newspapers and magazines, and even participated in a
Book Television
reality show where 15 of us writers spent three days and nights in a bookstore writing a novel. But somewhere in the back of my mind a little voice nagged - if you would put this much effort into your own work, you would be a lot farther along in your writing career.
Generally, poets who practice in Canada, with only a handful of exceptions, all have other jobs to keep the wolf from the door. I spend my days fundraising for non-profit arts organisations. Satisfying work, but it keeps me away from my passion. Every so often I'll get to use my professional skills and write a grant application for one of my projects and get lucky - sometimes it means that I can take a year off from working 'for the man' and do exactly what I want to do. 
And doing exactly what I want to do is to produce poems and poetry projects! Lately my focus has been on working on collaborative projects, like
Dark Star Requiem
, which the composer, Andrew Staniland, and I created to open the 2010
Luminato International Arts Festival,
and whose topic was a history of HIV/AIDS. Or
Ecce Homo
- a collaboration with the choreographer DA Hoskins that put me, and my words, on stage with some amazing dancers. I collaborate with musicians, like Graham Powell, to make albums of poetry and music. And sometimes I just want to go off and do everything myself - my project
Folk Art Poems
is a example of creating poems and making all the acoustic music myself to produce little music vignettes, tapping into a special fundamental creation place.
Besides Googling me to find poems and projects, here are some other links that will guide you to examples of my work:
https://soundcloud.com/jillbattson
https://jillbattson.bandcamp.com/releases
By supporting me with a monthly donation, which amounts to little more than buying a coffee at Starbucks each day (as they say in the fundraising world), you'll be enabling me to be supported while creating new and even more amazing works of art. Plus, you'll score yourself some cool rewards!
Thank YOU!!
Select a membership level
Social Media Shout Outs
I'll follow you on social media and give you a special 'shout out' on the Jill Battson - Poet Facebook page in your first month of patronage
Patron - Poem Level
Membership has its benefits! 
Subscription to Jill's bi-monthly e-newsletter
Recognition in performance credits
Complimentary copy of The Ecstatic Torture of Gratitude
Includes benefits from previous levels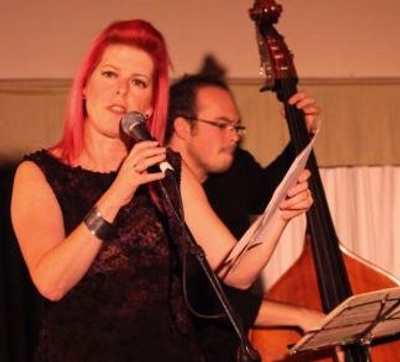 Patron - Book Level
  •   Complimentary copy of
Dark Star Requiem
book
10% off merchandise
Includes benefits from previous levels
Currently, I have two significant projects underway: 

Sleeptalker - A multidisciplinary play based on the real-life lyricist and pre-code movie buff, Dion McGregor, whose outrageous recorded dreams amazed the world in the 1960s. Sleeptalker is in its thirteen draft and has had a public workshop/reading. 

Autism (working title) - A performance piece for extended vocalists, chamber orchestra and narrator. Two suites of poems are currently being written and are slated for workshop with the other creative collaborators in July 2017.

.....and of course there will always be random poems......  

With pledges of $1,000 a month I'll be able to devote a significant amount of time writing on these projects and cutting down on the work I do for other people.
1 of 3
Recent posts by Jill Battson