Out Of My Mind
is creating Speak Easy Virtual Community Center
Select a membership level
Wonderful!

Thank you for the tip!  I hope this month's information and inspiration worked to support your life and world. We're all in this together. You are welcome to share your benefits with those you love. Stay calm and stay safe and we'll get through this together. 
At this tier, you get access to all videos, audio casts, and articles as they are published.
You also get access to all DANCE interactive live streams and are encouraged to participate in them. 
All Patrons at all levels are credited in the scrolling end credits of all videos  
Even if you cancel your membership, you will continue to be credited. 
P.S. The Out of My Mind Facebook Group for companionship and a safe place to talk about mental health is free to everyone (even non-Patrons) and highly recommended. Join it here:
https://www.facebook.com/groups/569336636897072/
the rules boil down to "don't be an ass" and "don't punch down". 
Impressive!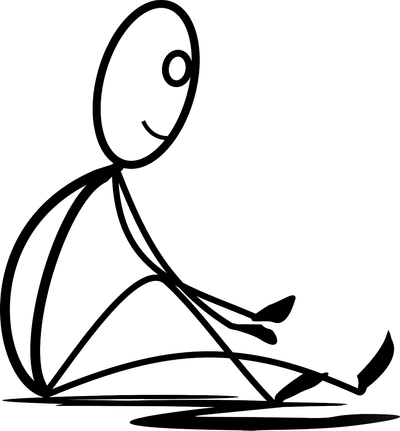 Thank you for the coffee! Let me know what your favorite content was this last month. In addtion to lower tier benefits, at this membership level and above, You will receive:

Entry into monthly postcard drawing (You will receive a hand colored post card or 8x11 cardstock poster from one of the videos during the month)

In addition to all earlier membership awards, at the $25 level, now you can sign up for up to 1 hour of DANCE in two half-hour or an hour increments per month.

You can gift your DANCE hours to anyone you choose. They just need to use your discount code at ticket checkout. As DANCE becomes more popular, I will contract with people who have the skills and experience to expand access. 





Astonishing!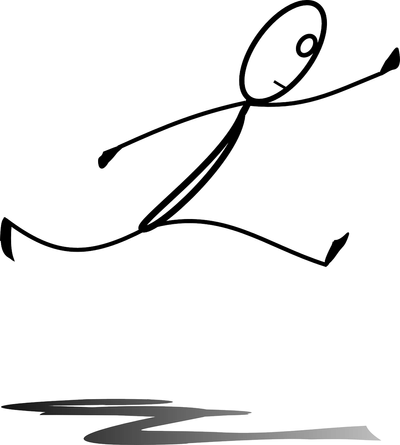 Wow! Thank you!!!

In addition to everything in previous tiers, at the $10 level, you get the opportunity to be included in regular polls of what topics to cover in my video/audio/article content. This includes making suggestions and having them voted on. 

Now you can sign up for up to two hours of DANCE in half-hour or hour increments per month.

You can gift your DANCE hours to anyone you choose. They just need to use your discount code at ticket checkout. As DANCE becomes more popular, I will contract with people who have the skills and experience to expand access.

About
Let's Start With "Thank You" and an Introduction:
Thank you so much for coming by! I am Jennifer Liles, LCSW, a licensed clinical social worker in the Kansas City metropolitan area with over ten years of clinical experience. You can call me Jenni.
Out Of My Mind offers SpeakEasy, a virtual community center that connects people to each other, help people swap ideas, play and work together, mourn and share joy together, led by skilled moderators who balance and center the conversation. If you are someone who has a passion you want to share with others or you represent a group that needs community center rates for the ticketing, (sign in service) virtual space and training on running an effective community group, you can become a one-time or recurring moderator of SpeakEasy groups. I and experienced moderators as I train them will guide you through the technical and interpersonal issues of leading groups.
Groups are offered on Zoom, an easy to use app that works with Windows 10, Apple, iPhone, and Android devices. 
You can use SpeakEasy three ways:
1. SpeakEasy provides classes, groups, and events with trained moderators who tackle conversations about topics and issues from all over the spectrum.
2. Provides online meeting places, ticketing, and support for individuals and institutions at rates equivalent to an in-person community center. 
3. It provides income for anyone with a passion and a gift for moderation who wishes to use the service.
The goal of SpeakEasy is to provide a wide diversity of experiences ranging between social, educational, and even spiritual while offering a consistent quality of moderation. Each moderator or institution representative is asked to complete a one hour video or class on principles of leading a SpeakEasy group. This costs the same as any other group, $5 for patrons and $10 for those who prefer to pay on a one-time or infrequent basis. (Institutions should have their first representative take the online class, at which time the moderator will be provided the video, which can be used to train other institutional moderators at no cost)
For people unable to go out and meet people and hang out with them in person, Speakeasy community groups are a perfect solution for people who are sheltering in place, people whose disabilities keep them from easily leaving the house, and people who enjoy company without the hassle of traffic and getting out in the weather.  A follow-up email after every meeting will give every attendee an opportunity to provide constructive criticism for their monitor (a poll through SurveyMonkey) which will help individual monitors and institutions improve 
I use the acronym DANCE to focus on ways to deepen connections and improve lives. These are the central standards of each SpeakEasy group and the conversation will always lean on one or all of them. 
What does DANCE mean? It means we will: 
Develop connections
Accept mistakes and missteps
Navigate ours and each other's joy and pain
Challenge our assumptions
Empower ourselves and others

We DANCE in the context of a diverse world where each voice matters and it is important to protect the voices of those who too often don't matter to others. The only voices not invited to our SpeakEasy are those that seek to outshout, belittle, or minimize the voices of others. We are all equal in
this
SpeakEasy. Anyone discovered leading groups that teach prejudice against other groups, exploit group members, break their local laws, or advocate non-defensive violence against anyone will have their access to SpeakEasy terminated and their current month, if Patrons, will not be refunded. 
Institutional partner benefits: 

1. Each individual event requires a check-in for every person that includes a waiver with a hold harmless clause and provides the institution with the ability to set up a series of group conditions as requested.
2. For recurring events, these can be copied and pasted for each meeting. OOMM provides copy editing and may suggest improvements to advertising copy at your discretion. Advertising copy can be provided for an additional fee depending on the level of difficulty and size of the job. 
3. The institution gets initial training for moderators for a small fee and a video for further training at the institution. 
4. The ticketing app has the ability to create a variety of discount codes for the institution to use at their discretion (for example to waive fees for individuals if the institution is covering costs) 
5. The completed event description is promoted through the Out of My Mind website, the Out of My Mind Patreon, Jennifer Liles' personal Twitter feed that as of 3/22/20 has around 9k followers, and the Out of My Mind Facebook page. You are free to also share on social media and/or pay for further advertising.
6. Simplified group paperwork consisting of agreeing to follow the DANCE principles in every group (see above) and an after group survey through Survey Monkey to improve service. 
7. Time is rented based on direct payment or your monthly Patreon amount which can be increased or decreased at will. There are no contracts, and either party is free to end the arrangement at any time. 
For those looking for income: 
 I am looking for folks who understand the complexities of leading a diverse group and how to balance the needs of the more forward and shyer people in the group, with good boundaries to prevent derailment and disconnection. I'm looking for wisdom, not necessarily education or experience. Your percent of the net income begins at 30% and goes up to 50% based on your experience and engagement rate (based on a rolling 3 month period). April 2020 and possibly May are "trial months". I will be working out bugs and issues as a solo practitioner. Beginning June 1st, if you believe you have the skills and personality to lead and inspire and engage a group, let me know and we can talk. This option is best if your service fits in the range of $15 to $50 per hour, you're planning recurring, regular appointments, and you are confident you can keep your groups full. Otherwise, you might want to rent the space as an institutional provider 
If you are representing a 12 Step Program
SpeakEasy will provide you will a fillable online form to use to satisfy the needs of probation and parole officers involved with group members. Attendees are encouraged to sign in through the ticket office using a pseudonym. SpeakEasy encourages you to take note of each attendee's pseudonym for purposes of taking roll. Special checkout forms will be created for 12 step programs requesting the minimum of information at your request, and a code will be provided the institution for 100% off coupons. 
Out Of My Mind: 
In addition to SpeakEasy, Out Of My Mind provides 
YouTube videos
, 
podcasts
, and the
 Out Of My Mind website
, and
Facebook page
providing information and inspiration that supports people looking for mental health, relationship, parenting, and "adulting". It also helps you link these topics to the larger world so that you can make a bigger difference int the things that matter to you. Look for fairly frequent memes and microfiction with a speculative and political bent. Whether you're a reader, watcher, listener, or participator, I keep working to find a way to help you. 
I also host the 
Out Of My Mind Facebook Group
, which is a moderated space for professionals and people with mental health issues to socialize, get support, and learn from one another.  Anyone who is willing to follow the moderation guidelines is welcome to join.
So What Does My Patronage Pay For?
50% off all SpeakEasy groups, whether provided by Out of My Mind or hosted on our Zoom platform. If you are of a charitable bent, you are welcome to share your patronage with anyone you choose in order to gift a bit of support to people who matter to you. 
At fifty patrons it will be time to be hiring more moderators. At that time I will also start holding polls every month for patrons to choose between charities and causes that matter and 10% of net income will be donated accordingly. This will include GoFundMes for which businesses do not get charitable exemptions. It will not include any organizations that have discrimination enshrined in any of their bylaws. 
1 of 5
Become a patron to
Connect via private message
Recent posts by Out Of My Mind