Out Of My Mind
is creating Support For Your Life and Your Goals
Select a membership level

Wonderful!
Thank you for the tip!  I hope this month's information and inspiration worked to support your life and world.
At this tier, you get access to all videos, audio casts, and articles as they are published.  Your membership costs as much as 1% of an average therapy session and gives access to materials that provide skills and life coaching equivalent to roughly 2-3 therapy sessions a month. 
Starting on June 1, 2019, all Patrons at all levels will be credited in the scrolling end credits of all videos other than Quick Tips, and will be mentioned on the OOMM.live website as well. Even if you cancel your membership, you will continue to be credited. 
P.S. The Out of My Mind Facebook Group for companionship and a safe place to talk about mental health is free to everyone (even non-Patrons) and highly recommended. Join it here: https://www.facebook.com/groups/569336636897072/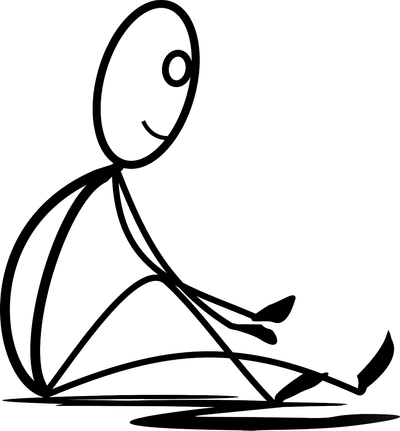 Impressive!
Thank you for the coffee! Let me know what your favorite content was this last month. At this membership level and above, You will receive:
A hand-colored postcard or 8 x 11 inch poster on card stock similar to those I color during videos (first come, first served. There may be a wait)
Access to one hour real-time conversations on Discord that cover the content created. These will begin when I have 20 Patrons at the $5 level and above. They will start at every two weeks and frequency will go up at each 20  Patrons until I reach three a week, excluding vacations, sick days, and holidays.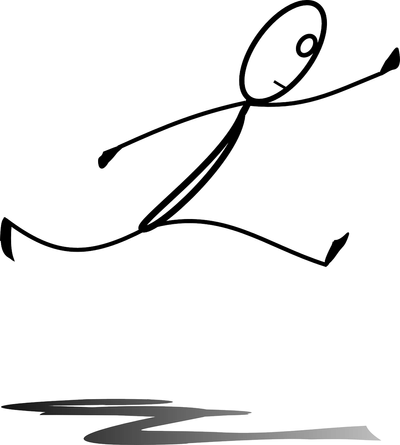 Astonishing!
Wow! Thank you!!!
What would you like to see more of? Any special requests? 
In addition to everything in previous tiers, at the $10 level you get the opportunity to be included in regular polls of what topics to cover in my video/audio/article content. This includes making suggestions and having them voted on. 
About Out Of My Mind
Let's Start With "Thank You" and an Introduction:
Thank you so much for coming by! I am Jennifer Liles, LCSW, a licensed clinical social worker in the Kansas City metropolitan area with over ten years of clinical experience. I have also been writing about social justice and personal life for two decades now on various platforms.
The writing on Out of My Mind comes from this experience and supports your lives and your world in such areas as relationships, parenting, better organizational skills and communication skills, "adulting" and making a difference in the world. This especially includes people from marginalized groups that find that many therapists don't suit their needs.
My work keeps n mind the context of the issues a person faces, and my private practice largely serves people who are marginalized due to sexual orientation, gender and gender identity, race, national origin, and disability. I bring my expertise with these populations to my work here. 
Out Of My Mind: 
Out Of My Mind provides 
YouTube videos
, 
podcasts
, and the
 Out Of My Mind website
, 
Instagram
, and
Facebook page
providing information and inspiration that supports people looking for mental health, relationship, parenting, and "adulting". It also helps you link these topics to the larger world so that you can make a bigger difference int the things that matter to you. Look for fairly frequent memes and microfiction with a speculative and political bent. 
I also host the 
Out Of My Mind Facebook Group
, which is a moderated space for professionals and people with mental health issues to socialize, get support, and learn from one another.  I am also developing a Discord server that will be a place for real-time conversations about topics covered on the website or on YouTube. This will launch when I have twenty patrons at the $5 level or higher.  
So What Does My Patronage Pay For?



Exclusive! First! Run! Content!

Every Patron, at every level, gets to read essays, watch videos, and listen to podcasts up to a week earlier than the general public
. In addition, only Patrons at the $5 level and above will be able to participate in the Discord server conversations that will begin when I have 20 patrons at or above that level. 
Inspiration and Information that support your life and your world:
You are getting content easily equivalent to a therapy session from a licensed clinical social worker each month for the price of your Patronage. In most parts of the US, a single therapy session runs about $100 dollars.
For a small monthly membershitp fee, you are getting the expertise of a therapist with a background in history, and even the opportunity for one-on-one conversations (at the $20 level) and group conversations (at the $5 level).
From the $10 level and up, you can participate in choosing the topics I write and make videos and podcasts about. 
For those of you with a charitable bent: 
My best friend Katherine Malone is in heart failure and needs $20K to be put on the transplant list until her heart is funded. Half of what comes to me through Patreon and PayPal for writing, videos, and audio will be donated for Kathy's heart until she undergoes her surgery. After that time, half of what this makes up to $500 per month will go to help fund Kathy's ongoing medications. Her 
GoFundMe is here 
if you want to donate directly. 
When I reach 20 Patrons at the $5 level or higher I will provide an hour every other week on Discord. Discord roles and the ability to choose topics will be reserved for higher tier Patrons to be decided when the server opens. 

These will be the "Out of My Mind Pajama Parties" because I will probably do them from bed on Sunday mornings.
1 of 4
Recent posts by Out Of My Mind
By becoming a patron, you'll instantly unlock access to 4 exclusive posts
By becoming a patron, you'll instantly unlock access to 4 exclusive posts