Joel Duggan
is creating Streaming and Video Content
Select a membership level
Join The Community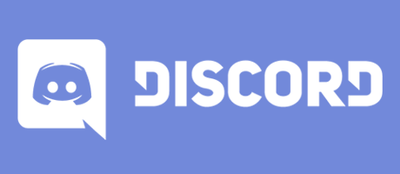 Discord Community Member - You're in! As a member of the community you get access to my Discord chat server, which is shared with my podcast, The Citadel Cafe. Twitch subscribers also have access to the Discord.
Access to the community Discord.
Discord Role.
Access to the patron only feed.
Includes Discord benefits
Pencil Pusher
Helping to keep things sharp, you will receive a special Pencil Pusher Discord role and credit at the end of my YouTube videos.

Credit at the end of YouTube videos.
Pencil Pusher Discord Role
Access to the community Discord.
Access to the patron only feed.
Includes Discord benefits
Community Minecraft Server
Infinity Cove is a community focused, welcoming and fun Minecraft server. As an Infinity Cove member you can log in and play with other members of the community. Infinity Cove launched on August 1, 2019.

Whitelist on Infinity Cove community server
Infinity Cove Member Discord Role.
Access to Infinity Cove Discord channels.
Credit at the end of YouTube videos.
Access to the community Discord.
Access to the patron only feed.

*Please note that I will unfortunately not have time to play on Infinity Cove myself. There are already several fun folks from the community playing! I do plan on popping in every now and then on stream and taking a look around.
Includes Discord benefits
About
Hey folks!
My name is Joel Duggan and I am a cartoonist, and content creator. Over the years of sharing my creative work with people online I have found a modest and fantastic community growing around the things that I do. This Patreon page is a way for you to support my work and connect with other people in that community.
I freelance full time as a cartoonist and Illustrator. In order to make ends meet, I have to devote most of my studio time to client work. Your support here on Patreon will help me devote more time to things like producing live video streams on Twitch, creating video content for YouTube, and help me improve the quality of the content across the board.
On Twitch I stream a combination of let's play video game content, centred around
Minecraft
, and
live art streams
where I share the process of creating some of my digital illustrations. Sometimes the two - art and Minecraft - even collide!
I've always liked the idea of the
"value for value"
model. If you find value in what I do, please consider adding value back in by helping fund my creative work.
–
You want to help, but you're not the subscription type?
No problem! Here are a few simple alternatives.
Share the content! Views and likes are great. Shares and retweets are epic! The more people know about my work and this Patreon page, the greater the chance more people will support. The world - and the Internet - is a huge space to try to get noticed in but when a friend tells you to go check something out, it goes a long way.

Hire me. I am always open to talking about a new project. When I have the time I take on small commissioned illustrations but I also provide a range of professional illustration and design services, concept art and illustration for books, games and editorial. You can see my portfolio at JoelDuggan.com. If you have a project you would like to talk about, feel free to email me.

Twitch Streams. A lot of the content I create is streamed live on Twitch. There are a number of ways for you to support me on Twitch in a way you feel comfortable. Check out Twitch.tv/joelduggan for more info. 
Hope to see you in the community!
–
If you're looking for the Patreon page for one of my podcasts, here are the links.

The Citadel Cafe - Geeky entertainment round table chat.
The Spawn Chunks - Minecraft news and discussion.
Comics Coast to Coast - Artist interviews.
$100
– reached!
per month
I use the Adobe Creative suite of apps for just about every creative thing I do. I currently subscribe to Adobe's Creative Cloud service, ensuring I have access to everything I need to bring you great art, videos, comics, and podcasts. When we hit this goal, that service is being subsodized by you.
1 of 1
Recent posts by Joel Duggan
By becoming a patron, you'll instantly unlock access to 56 exclusive posts
By becoming a patron, you'll instantly unlock access to 56 exclusive posts