Joel
is creating How I Made It Through
Select a membership level
Brenda from 227 got an Oscar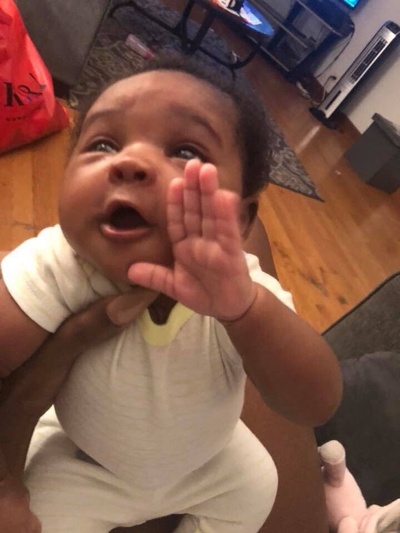 This is full access to all monthly dispatches. Each dispatch includes words and the sounds that connect them. Beginning at the midpoint of the month, you'll notice a collection of 4(including a bonus here and there).
Sidebar: In my mind this baby had to have been yelling to the rooftops that Regina King (Brenda from 227) is now an Oscar winner. I mean, what else could it be? 
What else could make more sense for a collection of noteworthy "moments"?
If anyone knows the origins of the pic, please pass it along so I can give credit. 
About
About this:
How I Made It Through (the month, day, hell---hour some times) is an offering of one of the core ways my inner circle and I help each other along. This is part of what self-care looks like for us within a 24 hour news cycle. These are those radiant moments that tempt us to be hopeful, keep us curious, or in some way motivate us to make it out of bed each morning (or at least wake up and reach out for support). They tend to spark thoughts that connect to bigger ones that create a ripple effect and almost have their own frequency.

My intention is to share some of the best ones here each month. Since my mind is a non-stop ping pong game of thoughts, this involves the moments that linger and the songs that help connect the stray dots.

About me:
I've often noticed that being at the intersection of multiple identities creates a unique perspective.

I like celebrating Blackness, discussing queerness, talk about living with disabilities, negotiating poverty and jog anytime a Shawty Lo song plays out of respect (because it's the right thing to do). Also, food. The Great British Baking Show (with the ORIGINAL cast) is my happy place.

Queens NY made me, Atlanta GA raised me, and The Bay is giving me the degrees to pay my rent.

Recent posts by Joel
By becoming a patron, you'll instantly unlock access to 3 exclusive posts
By becoming a patron, you'll instantly unlock access to 3 exclusive posts