Joe Pan
is creating poetry, stories, novels...books!
Select a membership level
Lurker Level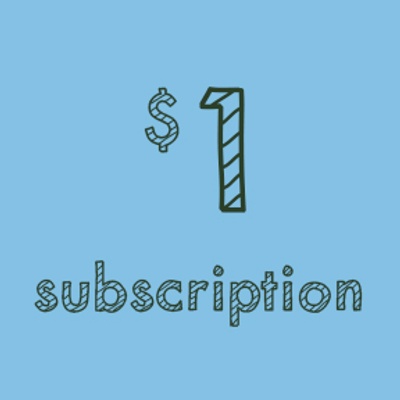 For a buck a month you get one copy of any book I've published—hard copy or ebook—along with a continuous stream of free stories, poems, and written works, plus up to 40% off all future books I publish.
Make sure you keep your address updated if you move. Minimum twelve-month commitment.
Friendly Fan
Two bucks a month gets you hard copies or ebooks of
ALL OF ALL 4 OF MY CURRENTLY PUBLISHED POETRY BOOKS PLUS A FIRST EDITION COPY OF EVERY BOOK I WILL EVER PUBLISH IN THE FUTURE!
You read that right—so long as you remain a patron, you get everything I write, along with the continuous stream of writing I send out to all members. 
Make sure you keep your address updated if you move. Minimum twelve-month commitment.
Superfan
Every book of mine, published now or in the future,
SIGNED
, plus a forthcoming chapbook FOR PATRONS ONLY. Only readers of this tier will receive this limited-edition book.
Make sure you keep your address updated if you move. Minimum twelve-month commitment.
About
Thanks for visiting my Patreon page! My name is Joe Pan and this is a place where readers can discover what projects I'm working on and pick up books from my catalogue at discounts. 
What to expect as a patron
Free stuff and reduced-price books, most of which are first editions. This subscription service is my way of rewarding dedicated readers who help support my writing and inspire me to continue. You will receive
early drafts
of new work,
free books
, and
big discounts
on forthcoming books and books from my back catalogue. You will also have access to me as a writer—feel free to hit me up with questions or comments. 
I have 5 books of poetry available that can be yours today, along with some new stories in the mill, and literally 8 first drafts of new books I'll be pushing toward daylight and publication. If you find that you like my work, become a subscriber and get all my books plus snippets of any new stuff I write. Plus, you get all my newest books before they hits bookstores, and discounts on any books for friends & family!
How do I buy stuff or contribute?

Check the options below and choose what's best for you. Subscriptions start at $1 and each package includes shipping. To insure I can keep these prices low, I'm asking for a minimum commitment of one year (12 months) to help pay for the books, though you will receive the books you order IMMEDIATELY upon pledging:
$1 gets you a paperback, hardback, pdf, or ebook of your choice plus up to 40% off all future books. 
$2 gets you EVERY BOOK I've ever written PLUS a copy of ALL THE FUTURE BOOKS I will ever publish. Again, you choose the format: hardcopy, pdf, or ebook.
$3 gets you everything from the $2 plan, but SIGNED, plus a forthcoming LIMITED-EDITION book FOR PATRONS OF THIS TIER ONLY!
How can you afford these discounts?
Well, because writers can buy their own books from the publisher at 50% off, and I'm going to pass those savings on to you. What I value more than anything is your readership; plus, believe it or not, publishers actually make more money selling half-off copies to authors than they often do selling through places like Amazon, so I'm helping out my publishers as well! I want to give you the best deals I can so we both benefit from the experience of making and sharing literature.
Where should I start reading?
Start with the books I've published...
Autobiomythography & Gallery
This is my first poetry collection, and
I'M GIVING IT AWAY FREE
to all visitors as an ebook. Simply click on 
THIS LINK
and download it. The manuscript was a finalist for the Yale Younger Poets Prize, the Walt Whitman Award, and the National Poetry Series. If you like the early work, consider purchasing more of my stuff via the pledges on the right, including a 
paperback copy of this book for $5 plus shipping
.
Hi c cu ps
If you liked the first book, or are really into short poems like haiku, consider picking up a copy of my second collection:
$5
 ebook
or 
$8
paperback
plus shipping. All of my poetry books are part of a series called
Autobiomythographies
. A little about the book: "The disparate settings of these poems are as diverse as the impulses that gave rise to the work—a Tokyo skyscraper, a South African wildlife preserve, a log cabin in the Pacific Northwest, a shark-infested reef off Belize. These are poems that arrive with a jolt, engulfing the familiar, before being left to linger or dissolve." Click here to read the 
Publishers Weekly review
.
Soffritto
This pocket-sized collection (hardcover, limited-edition of 250 copies) retails at $20 but visitors can 
buy it from me for $12
. Here's the pitch: "An American poet in Italy learns of a terrible tragedy that sends him into a deep spiral of personal reflection. The next day he buys a small notebook before boarding a train from Venice to Florence. Moved by this loss, the political forces operating back home, and the culture and people surrounding him, he finds himself attempting to write a book of poetry in a single day."
The Art Is a Lonely Hunter
Published by Post House Books, my newest collection takes the form of poetic memoir written by a famous arthouse director at the end of his life. The limited-edition first printing retails at $15 but you can sign up for my Patreon & get it as part of a package (free shipping!) or 
order it now for $12 here
.

Operating Systems
I've been working on this book for over a decade. It's a big, glorious book, a compendium of all things Joe Pan, & it's been 
reviewed very highly
. These poems define themselves against the graphic backdrops of our personal and public histories. The personal: a drug-sickened brother's return to prison; an attempt to comfort a dying man crushed by a train; a self-critical meditation on white supremacy. The public: Wall Street bailouts; homelessness; state-sanctioned violence; a seventeen-page rumination on the ethics of drone warfare. From tightly woven narratives to high lyrical romps,
Operating Systems 
plants itself firmly in the tradition of the poet as cultural critic, and critic of one's self.
It's a gorgeous book, too, silk-screened on letterpress stock, so beautiful, the Spork Press people do an amazing job. 

Who is Joe Pan?
I grew up along the Space Coast of Florida, hopped up to North Carolina for a bit, then to Iowa for grad school at the Writers' Workshop, and have been living in Brooklyn, New York since 2003. I've written a lot of poetry, which I publish in books as part of my
Autobiomythographies
series. I also write a great deal of fiction, everything from literary realism to horror, the occasional nonfiction piece, and some experimental, unclassifiable stuff. I've come to Patreon because I want to build a readership I can have direct contact with, and share my work—I plan on publishing a new book ever year or so, and currently have about 8 first draft manuscripts to glean from. My writing has appeared in such venues as the
Boston Review
,
Hyperallergic
,
The New York Times
,
The Philadelphia Review of Books
, and 60 or so other places. I'm the publisher and editor-in-chief of 
Brooklyn Arts Press
, an independent publishing house honored in 2016 with a National Book Award win in Poetry, as well as serving as the publisher of 
Augury Books
, an imprint of BAP. I'm also very proud to be the founder of the services-oriented activist group 
Brooklyn Artists Helping
, which among other things hands out sleeping bags to homeless people each winter. Click the link and check us out.
I look forward to writing for you!
__________________________________
Extra Note: Readers are responsible for keeping their mailing addresses updated on Patreon. 
When I reach 250 patrons, I will host a huge BBQ in Brooklyn for all my supporters.
1 of 1
Recent posts by Joe Pan
By becoming a patron, you'll instantly unlock access to 9 exclusive posts
By becoming a patron, you'll instantly unlock access to 9 exclusive posts