Jon G. Olson
is creating awesome sauce content to let the world know about STEEM!
Select a membership level
STEEM Plankton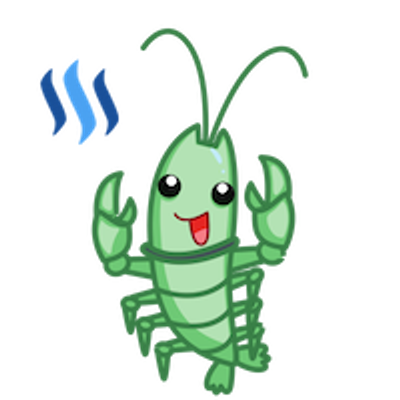 You are just starting out...And see the potential with STEEM and are would like to help Jon on his mission...
With this tier you will receive:
- A STEEM Account with Delegation to begin your journey! 
STEEM Minnow
You are dipping your feet in the water...And STEEM interests you...Jon looks like a good dude and you think he can not only help you discover the potential of STEEM, but you want to help him spread the word about the blockchain to the world...
Support Jon with STEEM Minnow and get;
- A STEEM account with delegation to help you get started!
- 25% upvotes on STEEM from Jon for the duration of your support!
STEEM Dolphin
You are loving the potential of STEEM! 
And want to see Jon help more people discover STEEM and all it's amazing applications and communities!
Support Jon with STEEM Minnow and get:
- A 100 % full upvote on STEEM from Jon for the duration of your support (Through his curation trail)!
- PLUS a STEEM account with delegation to help you get started on your STEEM journey.
About
The last thing you want to read is another 'About Me' page...
But I'll keep this brief and get right to the point...
I have a deep passion!

I've been working in some form or another for 20 years now online and when I discovered 'IT', I knew...It was going to change my life!
That 'IT' is....
The STEEM Blockchain!
Oh wow...Not another crypto nutcase!
Hey, if that's what you think when you hear blockchain I completely understand. There's a lot of fear, uncertainty and doubt when it comes to this space...And rightfully so.
When I first got started with STEEM, I was hooked because it was much more than just...Another crypto!  It was....Well, in my opinion, going to change....
Everything!
STEEM is...
- Community
- Social Media
- Tech
- Blogging
- Online Gaming
- Live & Recorded Video
- Photography
- Travel
- Social Change
- Did I mention....
Everything
?
You see STEEM is different...It's the best of the blockchain filled with a vibrant community of amazing people...
And when I joined it in December of 2017, I fell in love!
Since then I've gone on to create content on STEEM every day in the form of podcasts, videos, blogs, a custom made training platform (SteemSavvy.com) and best of all....I've created and built amazing relationships with my fellow Steemians...
And I want to talk about STEEM wherever I go...

I want STEEM to be the ONLY platform I focus on because I have never believed in a project more before in my life. I've invested all my time, money and passion into this community because I see....
What STEEM will become!

This is the future of everything!
Through Patreon sponsorship, I will be able to focus
 my attention
on promoting STEEM to the world through my social media platforms, online businesses and help bring everyone I can to the blockchain!
My mission, is to let the WORLD know...STEEM is the blockchain of opportunity!
Come and see what I do...Everyday on STEEM
https://steemit.com/@jongolson
How it works
Get started in 2 minutes