Jonny
is creating a working memoir
Select a membership level
The Hello
It's like a wave from across the room. Good to see you! Thanks for being cool.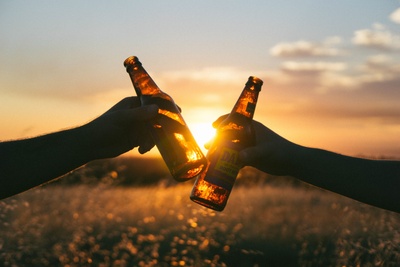 The Hangz
You must really like my stories. This gets you a bi-monthly beverage (or video chat) to ask me anything you want and hang out.
About Jonny
The Beginning



_______
I want to thank you with the utmost gratitude. You coming to this page means that you are interested enough in my story to see what this is about. You joining these pages means more to me than I can successfully articulate. After all, this story belongs to you, too. 
"The Gadabout" is a working memoir that tells my story -- the story of a twenty-something songwriter that took a chance on full time artistry and fumbled his way into the music industry with little sense of self or commerce. It started with playing on the streets, to performing for hundreds at a hometown crowd. Sofas, hostels, Scottish train stations, backpacking through the US and the UK, back street dive bars, beers with strangers, national tours in vehicles that keep breaking down, and falling in love in the most inconvenient places are staples of this journey.
I decided nearly three years ago that I wouldn't look back; I would lean forward and
take courage
and pave my own way no matter cost or deficit.
I haven't arrived yet, but the story thus far is filled to the brim with sentiments worth sharing and nuances that I believe to be distinctly spiritual, reaffirming my vocational calling in ways I can't fully explain.
It's my hope that in joining this story, you too will take courage and do the daring and undreamable. You might find the same fabric of undeniable purpose that I am finding, and in such, be telling your own story to future courage-takers.
This entire memoir will slowly unfurl on this page. What keeps me writing it are your pledges. The Rewards options are on your right >>>

The goal is to get $50 per post in pledges so I can keep pouring time into this. I will release posts once a week, no more than four (4) times a month.
So without further ado, I give to you the very first invitation; my story begins here.