Jordan Hass
is creating Podcasts
Select a membership level
Thank You Friend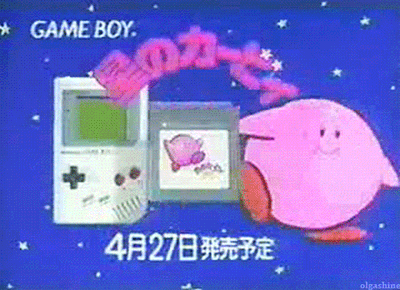 You get to see this really fun image i took last year, and also, i will send you a thank you message ❤

Also, you get access to the "supplemental" and the occasional video I upload (unless it's like a more important video, like a video FTC)

MUNCH!
Includes Discord benefits
Test Audience
You get the unfortunate task of hearing #HonestHass and whatever else I manage to dig around to put on the RSS Feed.

But it should be fun. You also get all the stuff from the "Thank You Friend"! ❤❤
Includes Discord benefits
About
Hello Sharks...

My name is Jordan Hass and I am seeing Patreon money to continue doing Podcasts.So, I have two podcasts - "Fun Time Calls" and "Game Shows, I Suppose"

"Fun Time Calls"
is a chaotic podcast where me,and my friends Ian & Jack get into conversations about the wonderful world of pop culture and internet trends. But then they devolve into screaming matches, improvised bits, and characters jumping in and out and making the show what amounts to be "everything" and "nothing" at the same time. #TeamNog or #TeamCocoa? What about Pokemon Evolutions? Do you think the best pizza topping is fresh basil OR pepperoni like a real champion? It is broadcasted 
LIVE on Twitch
on the weekends, and I should say that this is recorded through Anchor, which is a FREE podcast service, in the event that service fails (like most of these new entrepreneurial ideas) money will go towards a new podcasting provider.
My other podcast, is very niche, it is called
"Game Shows, I Suppose"
  a show about game shows. Every week I bring a guest along to dissect a game show from television, radio or internet's past, present or future. Anything from "Wheel of Fortune" and "The Dating Game" to whatever the hell you considered "HQ" to be. There is also news of upcoming game shows, reviews of new formats from around the world, and even the 110-Part "Pricing Game Segment" that takes a look at EVERY PRICING GAME FROM "THE PRICE IS RIGHT". Like I said, it's very niche, but I am told at least two people listen to it.
SO WHAT ARE YOU GETTING HERE?!?
Video Content
There is "Viewing Party", where we watch things and hopefully not get C&D, as well as the POPULAR HIT SERIES "Munch" where I drink stuff, it's a long complicated story. But if you want drink reviews, i guess i can do it, I also look at a comic book AND also a catalog once.Send me stuff to check out, it'll be here!
Honest HassSo as it turns out, I am pretty good at typing up stuff and writing about media content. But Sometimes I get lazy, so I just jot stuff down and not write it together. So for $5 and UP you can get access to an RSS Feed for a podcast called "Honest Hass". Unlike "Fun Time Calls" which i a chaotic comedy podcast and "Game Shows, I Suppose" which is just analytics of game shows - this goes places and does all the SPICY TAKES. From "Donald Trump is no different than most Social Media Celebrities" to "The Video Game Console Wars predicted what our future of consumption is" and other very far-out things. 

It's also the place to go to hear me get depressed and answer YOUR QUESTIONS, personal questions, opinion questions, whatever you got, i'll answer them, HONESTLY.
I thank you all for taking the time to look into this patreon, and along the way, I will keep you all updated on things going on with Fun Time Calls and Game Shows I Suppose, and spoiling what's to come!
Hey check out two really cool podcasts as well - 
Video Games Are The Worst Thing On Earth
and 
Struggle Session.



Starting at 15 we will start our "Fast and Furious" watch along podcast. Me and Jack (FunTimeCalls) will go through chronologically all the fast & furious films with the next episode being every 5 patrons (20,25,30...)

1 of 3
Become a patron to
Unlock 179 exclusive posts
Connect via private message
Recent posts by Jordan Hass