Joseph Wesley Arrington
is creating Serious Drum Instruction / Albums / Studio Footage Galore
Select a membership level
The Observitory
Exclusive Access to patron-only blog 
Secret content, info, and pictures of upcoming projects
Patron-only polls
Insight into my own musical vision as I obtain budgets, hire musicians, and see projects through
Chances to discuss and have a say in future content
The Rocket Scientist
One video a month on musical/rhythm philosophies etc.
Definitely a DRUM PAD PRACTICE TUTORIAL
Rudiment of the month
Plus all previous rewards
The Space Cadet
Groove and Drum fill instructional videos twice a month for A Lot Like Birds, Sianvar, and other band's songs
High-quality downloads of groove transcriptions (.jpg, .mp3)
Explanations and behind the scenes look at the development of such ideas
Plus all previous rewards
About
Greetings traveler.
My name is
Joseph Wesley Arrington
and I'll begin by thanking you for your interest in my slice of the cosmos. I am a professional drummer that has spent the last 22+ years touring the world, practicing, recording, teaching, gigging, and mostly developing a highly personalized outlook on the philosophy of music and practice. There is generally a great deal of mystery shrouding the successes of modern musicians. Everyone's path is different; this is a portal into mine.   
The funding from your exclusivity as a Patron will continually ramp up my production values and content.  In addition, your contribution will yield:
- Video, audio, and software upgrades (trying fort better quality)
- More streamlined content (the less ghetto the better?)
- The funding of new albums and more music
- Some necessary expenses/bills/breakfast burritos
- Energy Drinks Galore
I have some riveting stuff swimming around in my wily brain with many new projects coming and the prospect of what's to come is really thanks to you, the Patreon family.  Rather than have a "lesson" approach or a "beginner-intermediate-advanced" website, I'd rather not
patron-"ize"
my passengers on such a journey… Let's get down to brass tacks:
THESE ARE THE TIERS YOU'RE LOOKING FOR...
THE OBSERVATORY

-( 
$1 )
  You are here to OBSERVE!  One dollar a month gets you exclusive access to my
 Patreon-only blog and pictures.  
This is where you'll experience
my inspirations and secrets about upcoming projects.
.  This is an important first step because this is where I'll talk about
upcoming content before it is released!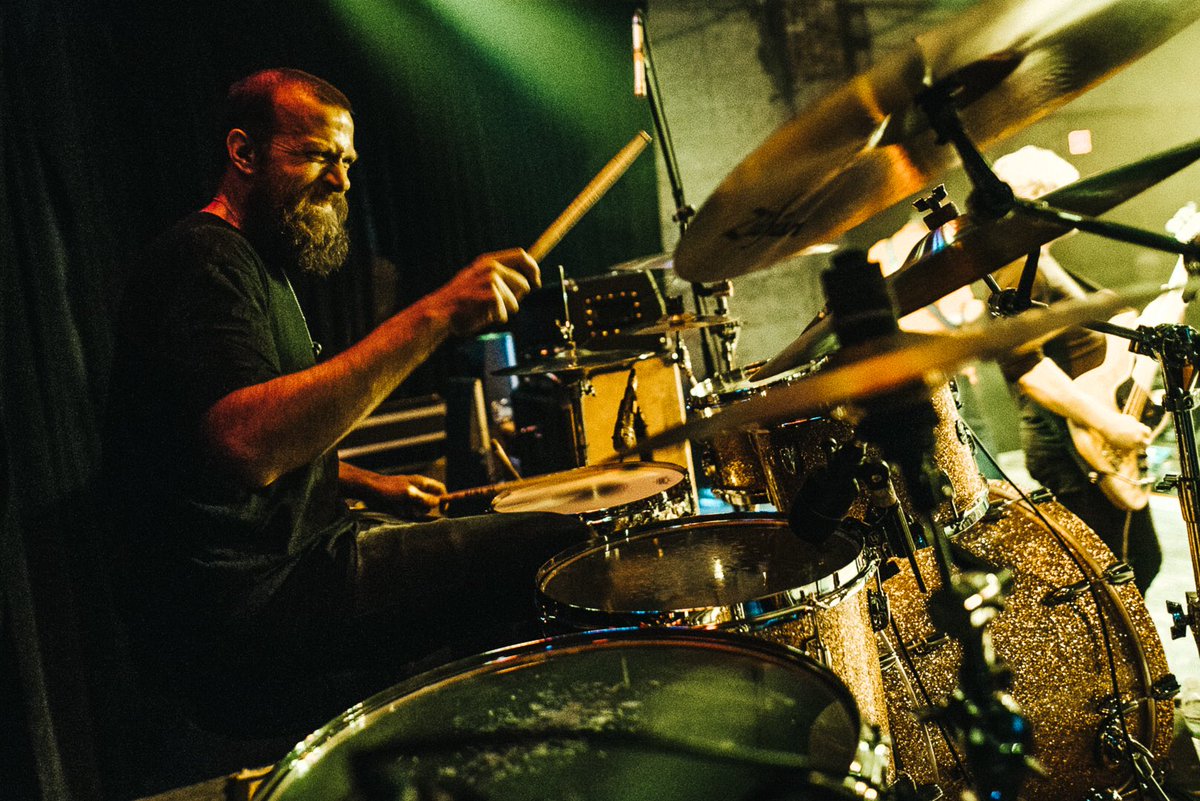 THE ROCKET SCIENTIST
- ( $5 )
To get us into interstellar trajectory I'll release
one video
a month exclusive to Patreon.  This is where I'll talk about
hand technique and fundamentals.
  Quality ideas touching on
musical philosophies, drum books, practice pad, and more.  
Sort of like a video diary to compliment the $1 tier.
(previous tier included!)
THE SPACE CADET
- ( $15 ) Twice a month
 you can expect a
high quality video
 lesson on drum parts from the following: 
A Lot Like Birds
, 
Sianvar, Royal Coda, Kurt Travis, Love Mischief, etc.
 This will include
grooves, fills, transcriptions, footage of the material slowed down
, and even some explanations about how I developed the ideas to begin with.  Buckle up and keep your helmet on.
(previous tiers included!)
THE MOON WALKER
- ( $30 ) Twice a month
 I will release in depth
videos capturing my practice routines
.  This is the
"lesson"
portion covering
rudiments, time feel, independence, warm ups, technique, reading, Jazz, Funk, Afro-Cuban, Brazilian, Odd Time Signatures, Linear Grooves, polyrhythms, Progressive Rock and more...
(previous tiers included!)  
EDGE OF THE GALAXY
- ( $45 ) Once a month
 I'll drop
one video
 specifically about
creating, recording, or writing NEW material for a record
.  The difference here is a focus on creating drums for bands like
A Lot Like Birds, Sianvar, Royal Coda, Love Mischief, So Much Light, alone, and many personal projects and new bands to be considered.
(previous tiers included!)
DEEP SPACE
- ( $60 ) 
In addition to all previous content, lets get together on
skype, g-chat, facetime, or any other video service and talk about your life and your goals as a human for roughly an hour
.  It has taken me some time indeed to recognize this as a potentiality, but I can't wait to see you all!  One lesson alone is 60.00 so this is a bargain dot com!!!
 (previous tiers included!)
Rest assured
, I will go to great lengths to make every minute worth the journey, after all, I'm on the journey with you.  This Patreon will also evolve, as you and I do, and I will have
milestones
and goals setup regularly...  All in the name of
more music 
and
more content
.  
It's simple:

  The more travelers that join, the better evolution of content, future music, and entire projects worth of ideas seen through fruition!
 So, whatever your level of interest, whether you play or listen, welcome to my side of the galaxy.  Cheers!  - Joseph
Thanks to y'all a new laptop has EMERGED.  It has literally changed the way I function.  It's almost more important than my car...  ah.... ahem...  anyways......  I need an interface and some microphones to snag the BEST possible sounds from my beautiful Gretsch drums and Zildjian cymbals.  I'm not asking for anything in specific...  But if we can make 800.00 happen I will cram it ALL into these facilities.  Thanks space kiddos!!!

1 of 1
Recent posts by Joseph Wesley Arrington
By becoming a patron, you'll instantly unlock access to 198 exclusive posts
By becoming a patron, you'll instantly unlock access to 198 exclusive posts