Josh Comeau
is creating tools and toys that help people learn and create.
Select a membership level
Triangle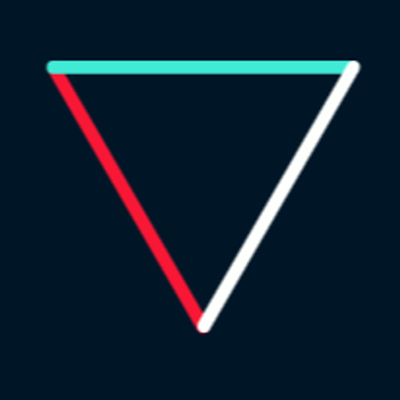 Show your support!

All Patrons will get *early access* to all the stuff I build. Be the first to try my next tool, and have an impact on its release!
Heptagon
This tier has been added primarily as a PSA: 7-sided polyon are called "heptagons", not "septagons", because polygon use the Greek numerical prefixes (eg. hepta), and not latin-based ones (eg. sept).

That said, if anyone really wants to support my work and send a strong signal that I should keep building things, this is the tier to use! Includes all previous rewards.
About
Hi friends! My name's Josh, and I'm a front-end software developer.
For years now, I've been interested in how the web (and technology more broadly) can be used to facilitate learning and creating, and I spend a good chunk of my free time building tools and web toys that let people discover new things, learn about systems, and create novel art.
Many of my projects require paid services, between storage and hosting and domains and a bunch of SaaS and one-off costs. The goal of this Patreon is to fund my projects so that I can release the things I build without eating into my personal income.
By becoming a patron, you help make my personal projects viable, and encourage the creation of even better things! I also intend to
provide early access
 to everything I build. My patrons will be the first to try my next project, and could have an impact on its development.
Projects I've Built
My most recent creation is a tool that lets you create and tweak generative art through whimsical experimentation. It's meant to surprise and delight, and it lets you create unique abstract designs.
Generative art is a fascinating new form of art, but to create it generally requires significant programming skills. The goal of Tinkersynth is to make this accessible to designers and other artists who don't have the time to learn a programming language and code them from scratch. Designs can be saved either in a raster PNG format for printing, or a vector SVG format, where I hope artists will use them as inputs to their own creative works.
Before getting into software development, I studied audio engineering. I found the mechanics of sound really interesting, and I wanted to create an interactive walkthrough that explained how sound works.
This project is an "explorable explanation", a new form of media that encourages experimentation to learn a complex concept. While the internet has made information vastly more available, it hasn't really changed how most people learn; words displayed on a screen are the same as words printed on a page. This project allows for deeper understanding, because it lets the reader tweak variables to see how it affects the system.
This project covers how air molecules vibrate to create sound, how waveforms represent those vibrations, how different waveform shapes produce different tones, and how those waveforms can be approximated using sine waves.
When someone new to web development wants to build a modern web application, there are so many things they need to learn before they can get started. One big example is the command line - it's necessary to have basic bash skills to be able to use tools like
create-react-app
 and
NPM
. 
Guppy is a desktop application built to provide a friendly UI over common development tasks like starting a server, installing and managing dependencies, and running NPM scripts. It prioritizes the user experience, focusing on making things as approachable as possible.
I have many grand ambitions for future projects, but my short-term Patreon goal is to cover the costs of running a couple dozen side-projects. Hitting this goal would be invigorating!

1 of 1
Recent posts by Josh Comeau