Joy Clarkson
is creating Podcasts about art, theology, and everything else that matters.
Select a membership level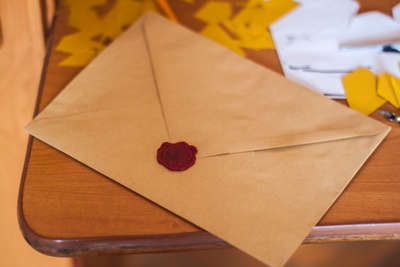 The Joynal!
Join this tier to receive a monthly letter about things I find funny, worthy, thought-provoking, and beautiful. 
Whether it is in my Phd, my podcast, or my free-lance writing, much of my life right now is spent crafting and organising words in clever and hopefully insightful ways. But in the Joynal,  I want to share a little of myself with you. Less crafted, less careful, more personal, humorou, and episodic. Just thoughts and stories, dumb jokes I think are funny, books I've read that are filling my soul, ideas I've encountered that are changing my life. Those sorts of things.
Just a rambling letter from me. Once a month. I'm not sure why you'd want that, but if it seems appealing... sign up!
Regarding the 25 cent fee, I'm afraid that inflation has pushed the price up a bit: $2.00 is now the official Joynal subscription price. But, don't worry: if you're already a Cuppa Tea Patreon supporter ($10 a month), it's already included, along with the secret podcasts and everything else. Just consider it a new initiative. 
A Lovely Cuppa
Your soul survives off of hope! With this tier, you will get a monthly newsletter where I'll send you (at least!) one true, good, and beautiful thing that I've enjoyed over the month. This newsletter is meant to supplement the podcast, and help you find ways to discover beauty, goodness, and truth on your own! You'll also get to hear secret episodes that no one else will. Sometimes they'll build off of a previous episode, be a special interview, or be a poetry or short story read aloud!
Here's what you get:
- Free PDF Download of "Thoughts of Joy," a collection of essays to instil hope, stir up delight, and make you brave!
- Soul Survival Pack - a monthly newsletter filled with all the good, true, and beautiful things I've encountered throughout the month.
- Access to secret monthly podcast episodes.
About Joy Clarkson
Delight. Learn. Hope.

It is easy to become cynical these days. Hope is hard to come by. And wisdom even harder.

I believe that hope, joy, and wisdom are worth fighting for. But to fight for them, we need a battle plan. Johann Wolfgan von Geothe once said, "One ought, every day at least, to hear a little song, read a good poem, see a fine picture, and, if it were possible, to speak a few reasonable words." This podcast aims to help listeners do just that. I believe in the power of story and beauty to help us approach the world with complexity, character, and compassion. So each week, I try to bring my listeners something beautiful, hopeful, wise, educational, and inspiring. I do this by exploring a topic (example: home, justice, technology, etc.) through the lens of art. 

This podcast is for those who need a spot of hope, delight, and education in their week. It is for those who love art. It is for those who wish they knew more about literature, art, music, and theology, but don't know where to start. This podcast is for people who, for whatever reason, want to hear the occasional escapades of an overly idealistic doctoral student who loves tea and trains.

Here's the thing: I need your help. 

My full time job right now is writing my Phd dissertation, and it's not (at the moment) a lucrative business. In short: I am a poor, starving student. God has been kind to me and generous, but I don't have much margin in my life. I love doing this podcast, but it is also time consuming, and something I do instead of working an extra job. By supporting me on Patreon, you help me to continue producing podcasts. You help me cover the cost of time it takes to make these podcasts. Honestly, your support would be a huge encouragement to me. 

By supporting me, you help me continue to create podcasts and you help me on my academic journey.

Truly, your support means a lot to me. 

But, it's not just for me!

By joining my Patreon, you can get more out of Speaking with Joy!

You can get access to more hopeful, educational, and delightful content!

As a thank you for supporting me, I want to provide you with extra content that will supplement what you learn and enjoy in the podcast. After your first donation, you will receive a PDF of my essays on living a hopeful, wise, and joyful life. If you join as a monthly sponsor, I'll send you a monthly newsletter with my favourite books, movies, devotionals, music, and paintings of the month. On one of the tiers you'll also receive secret podcasts that no-one else has access to. 

So join the movement! For hope, wisdom, and joy! Help me keep making podcasts, and get some extra treats yourself!

Peace and Love,
Joy

I'll do an interactive Facebook live where I'll do a live episode, and let you all ask me questions. 
2 of 2
Recent posts by Joy Clarkson