joyfolk
is creating an enjoyment of life in paddling your own canoe
Select a membership level
Level 1
All Boho Beautiful Patrons receive access to:
The exclusive Patreon only feed.
Our collection of monthlyyoga posture tutorials.
Upcoming & past live streamQ&A /Hangouts with Mark & Juliana.
All extra Patreon only content: video check-ins, desktop wallpapers, and more. 
Patreon community message board.
Thank you for your support and for joining our growing community. We are grateful to have you here with us! 
Level 2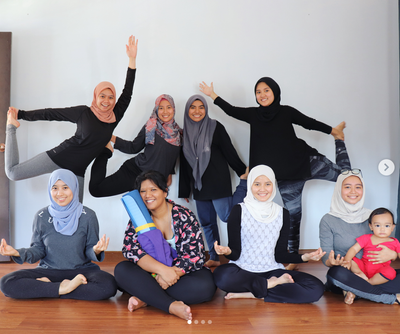 As part of this tier you will gain access to:
Our entire Patreon exclusive video library of 60 & 30 minutes long yoga, pilates, and fitness classes.  *NOT available anywhere else. 
A  10% off discount once a month at the Boho Beautiful online store!
ALL the rewards from previous tier.
Weather you're stepping up your yoga & fitness journey from our bite sized Youtube classes, or simply wanting to share your support, your pledge at this tier is deeply appreciated! Thank you. 🙏
Level 3
For just around the price of just one drop in yoga class in North America at this tier you will receive:
We are excited to be able to actually mail you something that we worked incredibly hard to bring to life.  It is our hope that you will find value in it's pages and that it will speak to the level of gratitude we have for your support.  ☮️ 
About
hello, we are joyfolk

... and we're here to make it easy for people to do themselves some good through exercising, meditating & good nutrition in the comfort of their home.

We started joyfolk in 2017 after teaching our first by donation yoga class at a community hall in our neighbourhood. We asked the students and took votes if they think we should give up collecting grapes to teach yoga. At the end of the votes, the 'Yes' answer was more than the 'No' we started cracking to teach the best classes.

Since then we've started teaching private and group classes, also teaching for charity at organisations supporting the cause that we believe in our quest to do good to people that help people live well and die old.

We use this platform to reach out to more people so that wherever you are in the world, we can still be in your service.



Hitting this goal would be a great help for us to replace all the equipment that gets damaged through our travels and upgrading a couple things from time to time. You wouldn't believe how much of our gear dies by the hands of the ocean, the sun, and the constant use in extreme weather conditions. Yikes!
1 of 5