Josh Seabury
is creating coachings on commitments, helping others remember themselves
Select a membership level
Commitment conversation and "How to get what you want"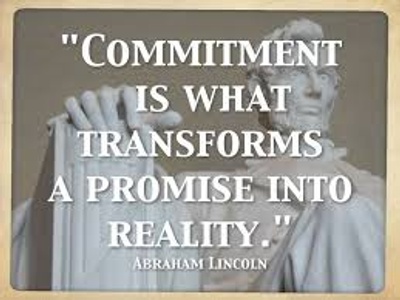 $10
per Personal coaching, Personalized Periscope & Podcast interview
I bring a different take on self improvement and goal achievement. Trust me, it can get weird, but if the other coaches and approaches haven't worked for you then it's time to get sincere. 
The word commitment is the main-stay of my coaching style, I'm not a quick fix type coach and I know that doesn't make me popular in a world fixed on 6-minute abs and fad diets. I also don't believe in gaining popularity by working with people for 1 session and then dropping them cold so I can get to the next client. My approach necessitates my commitment to you and your development and on that you have my word. 
***TLDR: This offer is for an intro 30 minute, 1-on-1 video/chat session with me.***
Afterward, I'll e-mail you some quick start tips and guides that have been incredibly inspirational in my own life. To start, as with any convo in this vein, it'll be an opportunity for you to unload any question, concern or conflict that you may be dealing with and I'll give you sincere feedback geared toward achieving what you want. First things first, what do you want?
Like everyone, I bring a background of personal experience with life's struggles, over-coming odds and my perspective on the Rorschach ink blot we call "the human condition". I also bring a wealth of studies in psychology, philosophy and professional financial advice if that's your main goal. I'm fascinated with why we do what we do as humans, so I'm a student of Carl Jung, Alan Watts and many others in that same sphere. BUT UNLIKE everyone, I've taken the reigns on life and built a basic culture curriculum that can be tailored to anyone's specific goals and dreams. This life-motto and culture curriculum focuses a person on their "Why" and then personalizes the steps they take afterward in achieving the "What" and "How" in pursuit of realizing those goals and dreams. 
Thank you for reading this far, if any of this has resonated or sounds like an adventure you'd like to take, e-mail me at [email protected]!
Sincerely,
Josh
$0
per Personal coaching, Personalized Periscope & Podcast interview
About
Thank you to everyone who's visiting this page and vetting if this program is the route you'll take to personal freedom and success. Your time and energy are a valuable commodity, I appreciate them both sincerely. 

Who am I? Great question, I find myself asking myself that a lot. The person I'm playing on Earth right now is a fella' named Joshua. Experiencing this world through his mask is fascinating, he's an energetic intellect who likes to get into trouble while getting into ideas. We're all masquerading in the end, but I believe there's important lessons we learn while in the masks we live through here. We're all exploring the world for truth, along the way we'd like to be happy as well. Through investigation, experience but ultimately trial and error, we plot and plan our way through life. The major influences in our immediate happiness as defined on Maslow's Hierarchy of Needs are our financial, familial and fitness circumstances.

My goal, through collecting the worlds wealth of knowledge in psychology, philosophy and all things occult, is to give context and clarity to everyone on the same search. I'm committed to continually build on the collective consciousness that we all share!

I'm a student of the truth that I'm seeking to offer others. My main influences are Carl Jung, Alan Watts, Jordan Peterson and others like them. As I study daily I build my craft like any artist. I speak with conviction but I don't preach, I'm not that perfect but I don't think anyone is or should be.

My contribution? I seek to provide you with the short-cut method toward building the life you want and finding the person you want to be. Shortcuts aren't always easy, but it's up to you after you know the path. Like any great teacher who has led me, I only need to show you where to look.

Thank you!
$0 of $500
per Personal coaching, Personalized Periscope & Podcast interview
Crowd sourced goal: As we build toward my goal income from Patreon contributions, I'll turn to you guys for an adventure that I'll do for you (video, podcast, periscope in a weird location)! 

If you want me to Periscope live in downtown SLC, Utah and talk to people about strange stuff, that could be it! I can create custom bracelets or shirts for the contributing patreon members. I'm also pretty good with making custom masks (painted and legit if you ask me). Let me know your thoughts and I'll update this section as we go!
1 of 1