Keishi Kuraibe
is creating Illust, Comic, Art
Select a membership level
Tiny Freckles!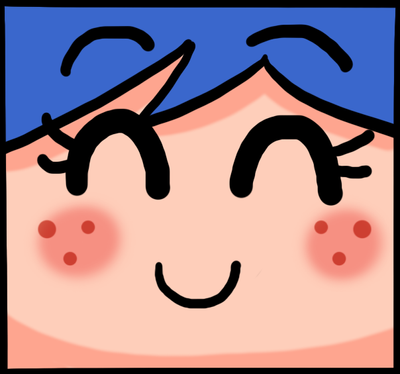 ・You can vote for "What's Next Art" polls when it's opened and get High-res version of them.
・You can get Youtube URL for Speed painting videos.
・Undying thanks from Hirona and me!
・次のファンアートに誰を描くか決める投票に参加できます。完成後、そのHD-JPGをダウンロードできます。
・ヒロナとケイシから、あなたへの感謝と愛が送られます。

Cool Freckles!!
・All previous rewards.
・You can get all of my High-res images.
・You can access to WIPs of upcoming works.
・You can access to my Patreon only contents (dairy sketch, practice works and doodles).
・Early access to my songs in mp3 format (of course you can download).
・$1の特典全部
・倉井部ケイシの描く全てのイラストのデカいをダウンロードできます。
・作業中の絵を見ることができます。
・Patreonにしか投稿しない絵(落書き、日々のスケッチ、練習絵などなど)を見ることができます。DLもできます。
・作った曲のmp3ダウンロードできます。
MEGA Freckles!!!
Limited (3 remaining)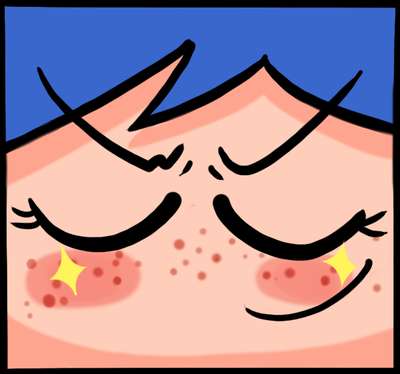 ・All previous rewards.
・You can request 1 Sketch Commission for every month (After I confirmed your payment on Patreon).
・20% discount coupon for my commission when it's opened.
・$5までの特典全部
・毎月1枚スケッチコミッションをリクエストできます(翌月の決算確認後となります)。
・通常のコミッションを20%オフの値段で申し込めます。
About
  Hello Folks! I'm
Keishi Kuraibe(倉井部ケイシ),
 newcomer cartoonist, illustrator and freckles eater who loves folklore and HEAVY METAL from Japan!
 I'm creating Manga, Comic and illustration in my spare times at dairy job. And because of them, I couldn't make time to do my TRUE works enough. Also, I have an ongoing Manga project, but it is time consuming to finish and I'll need help to create them. 
 If you're interested in or love my works, please support me! If you become my Patron, I can keep creating and make dream come true. Yeah, my dream is FULL TIME ARTIST! And I really want to share them (If it's possible, I'll translate my Manga in English)!
Anyway, thank you for your time! 


ようこそケイシのPatreonへ
 皆様こんにちは、倉井部ケイシと申します。赤毛とそばかすを舐め回しながら絵の仕事をしたりしています。海外の民話や神話を読んだり、民族系のメタルなどをよく好んで聴いております。民族楽器もピョロったりビヨったりします。
 もしあなたが私のPatronになっていただければ、普段の絵のHDバージョンをダウンロードできたり、作業途中の絵やPatreonにしか投稿しない絵を見られたり、次に描くファンアートの投票などにも参加することができます。
 もちろん$1から大歓迎です。お値段が高いほどナイスな特典がつくんですよ。支援金は新たな絵を描くための道具購入・資料収集、生きるのをほんの少し楽にするあれこれなどに当てることになります。

 そしてもちろん、Patronであるかどうかは関係なく、応援してくださっている全ての皆様の期待に応えられるよう頑張りますので、何卒見守っていただければ幸いです。よろしくお願いいたします。
 ここまで読んでくださってありがとうございました。

ーーーーーーーーーーーーーーーーーーーーーーーーーーーーーーーーーーーー

Oh, you don't like Patreon? Here is my ko-fi page!
https://ko-fi.com/kurakei

ko-fiからでも支援していただく事が可能です!


*LINKS*
Website:https://kura-kei.wixsite.com/juodaan-viinaa
Original Art:http://kura-kei.tumblr.com/
Fan Art:http://kura-kei-fanart.tumblr.com/
Pixiv:https://www.pixiv.net/member.php?id=2337443
Twitter:https://twitter.com/kura_kei
Thank you so much guys!
I'll make drawing video and post them on my Youtube channel.

1 of 3
By becoming a patron, you'll instantly unlock access to 126 exclusive posts
By becoming a patron, you'll instantly unlock access to 126 exclusive posts
Recent posts by Keishi Kuraibe