Justine MacDonald
is creating photography and mixed media art.
Select a membership level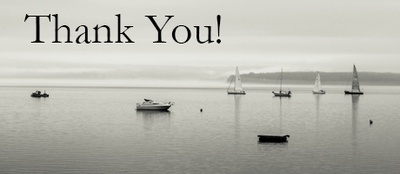 Thanks!
You'll get

Patron-only updates
Exclusive Patreon Lenses
Polls
Get Physical
The beginning of physical rewards!

Everything included above
10% Etsy discount
Thank you on my blog
(Monthly) Exclusive posts
(Annually) Wallet Calendar
(Annually) Bookmark
Monthly Art!
Extra content here on Patreon

Previous levels
Thank you card
BTS Posts
(Monthly) Sketch Card
About Justine MacDonald
Hi! My name is Justine MacDonald (a.k.a. Aurora Lee). I'm a travel photographer and emerging mixed media artist based in Nova Scotia, Canada. I've been shooting for over 30 years and almost never leave home without my camera.
I started experimenting with mixed media art just a few months ago. I was interested in exploring ways I could incorporate it into my photography. As I work toward that goal, I've come to enjoy the art as it's own thing and I'm creating traditional art almost as much as I'm creating photographs.
I'm a published writer and photographer, facilitate and lecture sessions on travel photography, stream my creative pursuits on Twitch.tv and have participated in several group and solo art shows.
My goals: see more; create more; share more. I need your help to do that!
This project is all about sharing my art with more people and inspiring people to explore their own creativity. Except in special circumstances, my photography can be viewed for free on
Flickr
. I believe, however, that photographs and art should be printed and displayed and used! Not to mention that for me, photography is not a cheap hobby.
Keeping all that in mind, I have three main goals for this Patreon:
Share physical art with more people.
Recoup current expenses.
Purchase materials for new experiments, buy new gear, travel to new and interesting places.
This means the money I raise through this site will be
re-invested in my creative pursuits
: travel, supplies and equipment, and the opportunity to spend more time on my art. It will allow me the freedom and flexibility to grow in these areas. And to share more with you! Thank you!
I try and go out to shoot at least once a week. Photos are processed as soon as possible, usually live on Twitch, and uploaded to Flickr. Once a month, I post an in-depth round-up of my month in art. Patrons get early access to this information and other exciting announcements. Patrons at higher levels will receive additional content.
* Physical rewards ship after your first payment is processed.
$1/month
Discord access with private channels
Exclusive Patreon updates and lens clips
Be a part of the process with Patreon-only polls!
$5/month
Everything in the previous tier, and...
Thank you on my blog
Bookmark *
Exclusive in-depth art-focused blog posts - MONTHLY
Wallet-sized calendar - ANNUALLY *
$10/month
Everything in the previous tiers, and...
10% Etsy discount (excluding knitted items)
Thank you card *
Exclusive behind the scenes posts
Mixed media sketch card or puzzle piece - MONTHLY *
$25/month
Everything in the previous tiers, and...
4"x6" photographic print - MONTHLY *
Mixed Media piece - QUARTERLY *
Magnet - QUARTERLY *
$50/month
Everything in the previous tiers, and...
Set of 5 note cards - TWICE A YEAR (In January and July) *
8"x10" photography print - TWICE A YEAR (in January and July) *
Poster Calendar - ANNUALLY (In December) *
$100/month
Everything in the previous tiers...
25% Etsy discount (excluding knitted items) and photography services
Random Stuff *
8"x10" print is MONTHLY *
Art 'Zine - QUARTERLY *
Some notes:
Note Card Set 
Twice a year you'll receive a set of five (all the same) note cards. They will be generic and blank inside and just feature my info on the back. You can share my art with others!

Art 'zine
I'd like to experiment with art 'zines. You make fine guinea pigs. :) Once a quarter, I'll create a small 'zine of my favourite, or most interesting, images. They might be recent images, or themes pulled from images in my archives. They might look very different from 'zine to 'zine as I play with the formats.

Random Stuff
I'll send you some random stuff, randomly through the year. It'll be totally random. These might be photo print samples, art from others that I come across, souvenirs from my travels.... Anything! I collect a lot of random stuff through the year. Souvenirs from my travels, test prints, prizes, and more. Randomly through the year, I'll send my biggest supporters random stuff. Maybe it will be awesome... maybe it will go in your next garage sale. Who knows? Random, right?

Even if Patreon isn't for you, I would still love to have your support! You can shop at my
Etsy
and 
Redbubble
.  Patrons contributing at least $5/month will also receive an Etsy discount. 
Follow / watch / subscribe on 
Twitch
!
Contributing financially not for you? There are other ways you can be involved! Talk about and share my project and store with your networks! Follow me on
Twitter
and 
Flickr
and read
my blog
. Do you know of an organization that would be interested in hearing me talk about my photography or travels? Connect us!
Thank you so much for your support, in whatever form it comes in. I really appreciate it!
Expenses covered!
At this level, I'm covering my current photography expenses. Things like equipment and supply replacement and paying for shoots and excursions that I already do. I can breathe a little easier (and still do what I enjoy).

1 of 8
Recent posts by Justine MacDonald