Kali van der Merwe
is creating art exploring life and death, consciousness & endangered species
Select a membership level
Magical Fly
Magical Fly is the first tier. On this tier you will receive: 
credit as a supporter in my exhibitions, books and films 
access to exclusive behind the scenes media detailing my creative processes and thoughts inspiring my creativity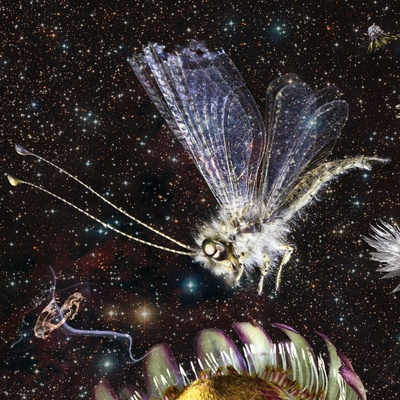 Awesome Owl Fly
Awesome Owl Fly is the second tier. On this tier you will receive: 
credit as a supporter 
access to exclusive behind the scenes media detailing my creative processes and thoughts
a medium res image once a month that you can use as a screensaver or create your own A4 print (unsigned, unedited). 
Marvelous Moth
Marvelous Moth is the third tier. On this tier you will receive:
credit as a supporter 
access to exclusive behind the scenes media detailing my creative processes and thoughts
a medium res image once a month that you can use as a screensaver or create your own A4 print (unsigned, unedited)
you can ask for a professional portfolio review of your photographs or art works every 6 months
About Kali van der Merwe
I find myself on deep and valuable explorations into: the nuanced connection between death and life, the intersection where human meets animal, the beauty of endemic and endangered species, the nature of consciousness and the collective unconscious and the essence of creativity.

These are the projects I am busy with, which I see as passionate lifelong pursuits:

AfTeR LiFe ll - Endangered Plants, Animals and Insects
I image plants, animals and insects many of them endangered and threatened in order to draw attention to their majesty and beauty but in particular their loss from our world. This work can be situated between the crossover between art and science. I explore through realms of imagination and the questioning of frameworks of thought, context and definition. My mediums are photography, alternative taxidermy, sculpture, installation, video, text, soundscapes appealing to as many senses as possible to create immersive environments. In 2018 I had a well received non-commercial exhibition at Iziko Natural History Museum in Cape Town that was popular with the public leading to the museum extending its duration. I am currently working on another exhibition for the museum which is keen to host my future work. To put together and exhibition like this takes time and resources. For my last exhibition, I worked full time, day and night, for a period of 2 years to put it together. 
C-O-N-N-E-C-T - Roadkill Intervention Project RIP

To prevent the senseless deaths of beautiful wild animals on our roads, I am working on a   roadkill intervention project which consists of an exhibition comprised photographic, animation and taxidermy all created from actual roadkill victims in the rural area where I live. The intervention also aims to install road signs in areas of high impact as well as have a downloadable audio program that informs people about the  wild animals living in the area they are driving through, encouraging them to be aware and drive at speeds respectful of animal life.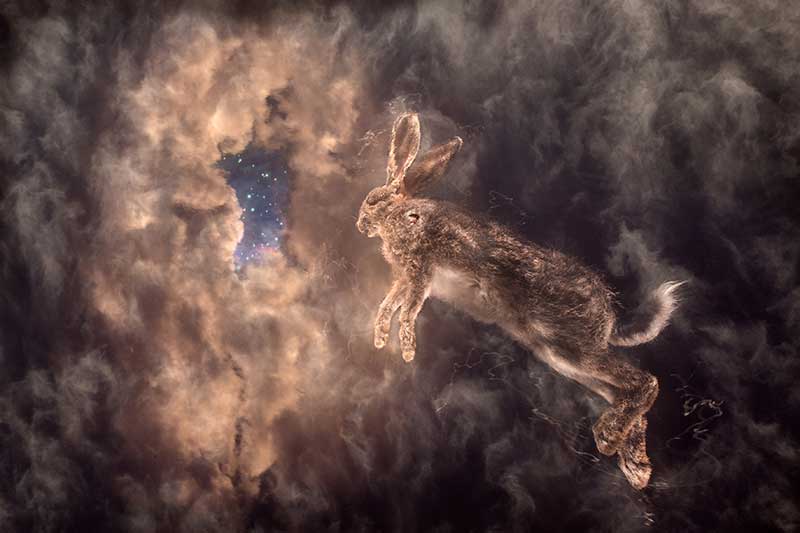 ANIMORTIS
 -
Immersive Art
In an exploration of immersive art, I am working on a 360 movie or dome movie to be screened at a planetarium. I am animating up roadkill for this project to examine themes of death, life and consciousness and interconnections between human and animal.
DARK LIGHT - Book Exploring Consciousness
I am currently creating a book on deep states of consciousness called Dark Light which will be self published. I spent 4 years exploring altered states of consciousness through high dosages of the entheogen psilocybin, I experienced ego death and explored mystical states and the realms of the collective unconscious. Over the 4 year period I created a series of mythological self portraits using a photographic process termed light painting which enabled me to transform my physical appearance. These images will form the visual aspect of the book. I am in the process of writing the text of the book, which now 6 years later, I feel I have enough perspective and distance to present a meaningful analysis. At present medical research into these consciousness transforming substances is in its infancy. I feel I could add a valuable contribution. Your support would gift me focussed time.
I have devoted my lifetime to exploring creativity, and for the past 10 years this has been a completely full time occupation. The level of creativity I am involved in demands complete immersion and total dedication. I moved out of the city to a remote rural farm in order to have the time, concentration and access to nature to make the work I am currently creating. There nothing else I would rather be doing.
In a capitalist society an artist is forced to turn their work into commodities and to rely on sales as a means of support. If one's work is of an experimental, non commercial nature, this model is unworkable.
By donating on Patreon, you will be supporting these avenues of exploration and creativity I have outlined:
exhibitions in non commercial spaces like museums
raising awareness of the beauty and endangered plight of wild animals, plants and insects
immersive art on the experimental edge, 360 dome movies and virtual reality
A highly visual book with accompanying essays exploring altered states of consciousness

In return for your donation:
you will be named in exhibitions, films and books I create
I will be revealing aspects of my creative process on this platform that will not be revealed elsewhere. You will have access to videos, podcasts and blogs that will not be available to the general public
you will be able to ask me questions about my work and processes as well as in connection to your own work and explorations
you will be able to request a portfolio review of your own work on a 6 monthly basis
you will be able to purchase an actual limited edition artwork over a period of time through your monthly contributions

Buying an Art Work with your Patreon Contributions
Your contributions on Patreon will enable you to buy a signed limited edition art work print over a period of time. These art works increase in value as the artist's career develops over time. This arrangement is a form of higher purchase but without any added interest. Very few of us have a lump sum of money to spare, but can afford an amount on a monthly basis. You will be able to receive and enjoy your art work while continuing the payments on a trust basis. Once the art work is paid off you may choose to continue or stop the payments or start a new process of purchasing another art work.
to view my work and learn more about me
www.kali.co.za
follow me on instagram
kali_van_der_merwe 
What people have said about my work:
"After Life - Kali van der Merwe's exhibition at Iziko Museum is a must see. After Life comprises magical "light painting" photographs, animations, bell jars and drawers of natures curiosities - at a time when the earth is in such peril ecologically and there is so much political and social fraughtness it serves as an edifying counterpoint - the photographs bring to our attention the natural beauty that surrounds us which has become so easy to ignore or forget given our frantic urban lives-its a celebration of the natural worlds magnificence and a reminder of our responsibility as stewards of the earth rather than conquerors -the photographs seamlessly combine the micro scale of insects and vast expanse space images taken by the Hubble telescope- more importantly they underline that we are not separate from nature (even though we may behave as if we are) - and that without the natural world we cannot exist - its an interactive show so you get to handle some of her treasures and observe more closely aided by magnifying glasses."
Lucinda Jolly (Journalist and Artist)

"I am filled with wonder, amazement, vivid colours, texture, detail, imagination and magical moments of creatures and plants suspended in space. It felt like I was transported into another universe observing and listening to conversions between species. The vibrant colours and detail in each work make the subjects come alive. My favourites - lithops with the koggelmander lurking below and the gecko with wings!
Thank you for sharing your trajectory that brought you to this moment and exposing vulnerabilities through your journey. I truly enjoyed learning about your process and love your sense of humor, honesty and your passion for Earth Mother.
I am a BIG fan of your work and even more so after meeting you today, GoDdEsS oF CrEaTiOn"
Jo Roets (Artist)
What I received from the After Life exhibition was:
1. Content. I had never seen anything like that. Ever.
2. Style. Mergence of taxidermy, photography, theatre, interactive, science, biology and photoshop!
3. Volume. A massive amount of work presented in diverse manner.
4. Depth. It impacted on me on many levels.
Poetry. Existentialism in ways that were consumable...
The macabre factor was turned to being enchanting.
Aldo Brincat (Actor, Writer, Photographer)

"Dear Kali, the "poop emoji" is still my favourite! Love from your fan Jasmine (age 5)"
"Beautiful ode to the Symphony of Life"
"Absolutely love this exhibition, so did my grandkids 5 and 7. Thank you for such an interesting show."
"Thank you for such and intricate and outrageously beautiful insight into existence!"
When I reach a goal of $500 a month, I will jump up and down with joy because it means I am on my way to being supported by my creativity. This will take a great load off my mind and I will be able to focus more intensely on my art. All my Patreon supporters will be treated to a very special exclusive video which will show something of my daily life in the beautiful rural area where I live.

1 of 2