Kav P
is creating videos, music, art and some other things
Select a membership level
Hive Mind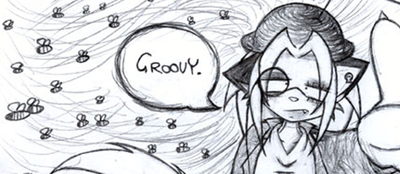 Every little bit counts! My Patreon is mainly around to give me direction, and you're a huge part of that. 
Patrons who donate $1 are able to vote on which projects to prioritise.
All people at this tier are also invited to my personal Discord chat and are welcome to hang out while I'm working (honestly I tend to need the distraction anyway). 
Includes Discord benefits
Awesome People
Because you're choosing to invest in my creative endeavours I'm so happy to know you! 
You will get a written thank-you in the credits of all the videos you help me make.
Includes Discord benefits
Mentees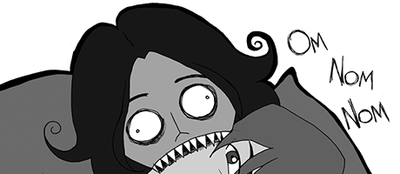 If you are kind enough to support me with $10 per creation, I'll let you in behind the veil. 
As well as all the above, you'll have access to early drafts, sketches, game prototypes and raw tracks so you can really pick apart my work and see how the magic happens!
Includes Discord benefits
About
Who are you?
Hello there! Kav P here. You probably know my cheeky self from
Twitter
, although you might equally know me from
YouTube
or from past lives online (go away, DeviantArt). I'm also behind
MRAsterpiece Theatre
(co-creator) and
PUA for Women
(creator).
I love making things. ALL kinds of things.
Why a Patreon?
I wanted to be an animator for the longest time. But I chose linguistics over my first love, and lo, I am a translator. I translate Japanese, Spanish and Mandarin into English, and can also speak several other languages to varying degrees. I love my job, and I love being able to travel and work anywhere, but between doing all these things, I often find it hard to justify spending time on making art and fun things.
This is where you come in, my friend! Knowing I have the support of patrons would mean that I can take time off translating/looking for work to dedicate towards my various creative projects. It would also do wonders for my motivation!
What will you do, exactly?
Welp, I'm glad you asked! Here's a selection of what I have done and what I will do with your support (in alphabetical order). Click on any of the images to see more details about each linked project:


Artwork
And with your support: illustrated autobiographical essays and anecdotes, stylised portraits, art tutorials, animation


Comics
And with your support
: a long-form
shoujo manga parody
, and maybe Emvok will even get an ending!
Games (with your support)
StoryTales - a co-op role-playing card game where you each play multiple characters, each with their own personal goals - some treacherous!
Lepus - an adorable "burrow defense" table-top game featuring rabbits versus hares.
Bean Counters - a Risk-like board game which looks at the surprisingly vicious world of the international bean trade.

Media Criticism
And with your support:
Retrospective film/television reviews from an intersectional lens, reviews of films suitable for "bad movie nights" from my years of experience holding events
Music
And with your support:
a rap parody about the alt-right called "Lose Your Race", a novelty children's album about logical fallacies, a series of original acapella compositions in a number of languages

Streaming
Game streaming - Thanks to the support and encouragement of Patrons I'm now a Twitch Affiliate! I stream here every Tuesday and Thursday at 19:30 GMT. I generally stick to nostalgic games like classic SNES games and point-and-click adventures, but I'm considering a series of scary games too!
Draw and chat streams - Because of your support I am now back into drawing and have the tools to be able to stream my art live on Twitch. Here is the archive of my drawing streams so far. Come and chat with me, listen to some bizarre music and enjoy watching the drawing process in real-time!
Dramatic readings - I've started to have a little fun with dramatic readings, one of my guilty pleasures. So far we've been getting through some dubiously-translated pulp Indian comics I bought during a trip to India. See the archive of dramatic readings so far here!
Video
And with your support:
more PUA for Women, video essays, social criticism, streaming compilations and other
cheek

Writing
(Here's a little hand-drawn animation for you as a reward for making it this far!)
If you want to see more of my past work, here's a
portfolio
compiling the best of my past dabblings.
Where will my money go?
All financial support you give me through Patreon goes directly back into my projects: buying streaming equipment, art supplies, sheet music, paying collaborators, etc. So far with your support I have been able to purchase props for
PUA for Women
, the footage and equipment needed to make my
My Little Pony retrospective
, higher quality streaming equipment and access to texts and locations for research. My next (lofty) goal is a Samsung Galaxy Note to enable me to draw for you on the go and up the quality of my mobile streams!
Thank you so much. Let's make art!
$113.01 of $500
per month
When I reach $500 per creation, I'll be able to dedicate enough time to creative/educational work to produce something big once per month. Expect more regular output thanks to you!

1 of 2
Become a patron to
Unlock 25 exclusive posts
Connect via private message
How it works
Get started in 2 minutes