Kayleigh Carpenter
is creating YouTube Content!
Select a membership level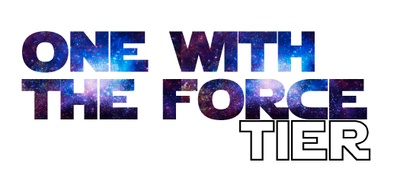 One With The FORCE
THANK YOU THANK YOU THANK YOU!
I can sense a strong presence of the force around you. We're all connected, you see.

These ARE the DROIDS you're looking for
BEEP BEEP BOOP. What R2 said was, DANG, YOU ROCK!
You have access to my Patron-only feed! There will be surveys, ideas, announcements and sneak peaks!
Let The Wookie Win (SPECIAL PERK)
GRAAAAAAAARRGGG!
You get access to an exclusive digital photo from my tattoo photoshoot series! 
This photo will be uploaded into the Patreon feed for your eyes only!
About Kayleigh Carpenter
Hi! I'm Kayleigh!

I've been creating videos for 11 years on YouTube. I've built up my channel on my own with little support from the outside, and now have over 64,000 subscribers!
Why Support My Content?
Think of this as a virtual tip jar with some pretty cool perks! The great thing about YouTube is that its completely free entertainment (unless you sub to YouTube Red) that you get to enjoy anytime of the day! As a creator, making this content for you all takes a lot of time, energy, planning, and unfortunately- money. I will always continue making videos, but I wont lie to you, sometimes it becomes disheartening when you work many hours to pay rent, bills, my car, and THEN come home and realize "oh, dang. I need to film a video."
I will never NOT make videos, but the support from your Patreon contribution is helpful and motivating!
In no way, shape, or form am I telling anyone to give money. If you choose not to, my videos wont change, I wont stop making them, and I wont be upset. If you enjoy my videos and have a dollar to throw my way each month, that's awesome! If you have a bit more you can contribute, that's really awesome too! Plus, it would be really cool to one day be able to quit my day job and make being a full-time YouTuber a reality. I truly do believe I have the best subscribers in the world, and really, you all are family to me. My wolf pack. <3
What is Patreon?
Patreon is an ongoing crowd funding platform for creators like me who release content on a regular basis. It is like Kickstarter but instead of raising a lot of money for one BIG project, it helps fund YouTubers who make many small projects (like videos). By becoming my patron,
it means that you believe in what I'm doing and want to help me do more! And like Kickstarter, since I want to thank you for your contribution, there is a list of rewards depending on how much you give. You just select the amount you wish to donate ($1 or more) per month and receive the rewards on that tier for as long as you donate! And don't worry, there is no commitment, you can stop donating at any time. Also, if there is a reward or milestone goal that you would like that you don't see on here let me know! I am open to suggestions!
Thank you for everything. You guys are rockstars. You're the reason I do what I do!
TWO PATRON ONLY VIDEOS PER MONTH!
If we hit this goal, I can release two videos for PATRON eyes only!
1 of 1
Recent posts by Kayleigh Carpenter