Kid Quiet
is creating music
Select a membership level
buy me a metaphysical coffee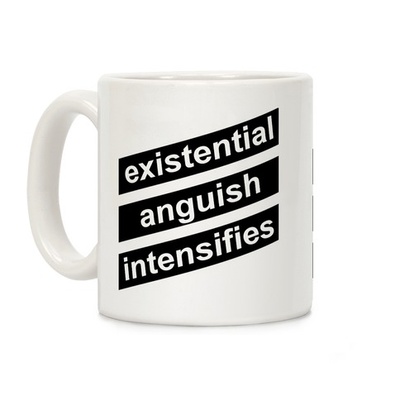 access to my patron-only blog where I'll post updates, pictures, and videos about my music production process. you'll also get a digital copy of any and all music I release "officially" via Bandcamp while you're a supporter!!
big high five
blog access + monthly dose of compositions from the vault for plays that I've done or am currently working on. Think soundtrack music, in a variety of styles. unlike film, once a play closes, the music I created for it disappears deep into the ocean of lost music. I figure this is a good way to keep that music alive?
I'll include some commentary as well, so you get some context for the music. For convenience, you'll get an RSS feed so you can listen in your favorite podcast app!!!
audio nerd club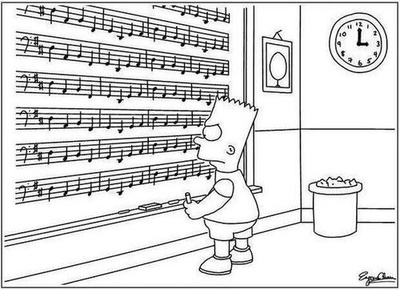 previous tiers + a little something special for you music production freaks, plugin geeks, synth nerds, pedal heads, and people who just like looking at colorful things with flashy lights and buttons. i'll give y'all a monthly look into the gear and software I use, production process, etc. 
About
I now present to you a lovingly crafted persuasive essay as to why you should support my work :)

BACKGROUND
For those of you who have known me for a while, you probably know that I write and record a lot of music. I'm grateful to be in a position where I can create music for 
professional theatrical productions in Boston
and provide my audio production skill set to my talented collaborators (like 
Anjimile
and 
Sir Babygirl
to help bring their projects to life. 
I have also been working on a recording project of my own, Kid Quiet, for a very long time. After years of posting cover songs on
YouTube
, I started recording music as a teenager under the alias 
The Vacuum Party
. I have hundreds of songs and ideas in the vaults, and I'm figuring out how to get that music polished up and put out into the world. In addition to re-vamping my YouTube channel, I'm putting a more focused effort into finishing an album of my own work. I have a new full time day job testing audio plugins (dream job, pinch me!), so now I have room to breathe to devote my nights and weekends to creating music.
WHY SUPPORT ME?
practically:
Music has become a weirdly devalued artifact in our digital age, but the amount of time and emotional energy that goes into writing, recording, mixing, and mastering a single song is not just a drop in the ocean. While I will still be freely sharing my music with the world for anyone who wants to stream it, this Patreon is a way for me to formally place financial value to my work. Patreon enables those who want to support me financially as an artist to do so. Your support means I can invest more in my craft and continue to put my creations into the world.
I've learned how to write, record, mix, master, film, and edit my videos all by myself, so that allows me to keep my costs down. But I would love to do more. I'm currently borrowing a camera from my dear friend Jamie (You go glenn coco!!!!!), but I would like to purchase my own camera and film equipment, in addition to more studio gear to make my recordings and videos EVEN BETTER! I would also like to tour someday, but that is a high-cost endeavor in itself, along with offering merch for sale. One step at a time.
philosophically:
Being trans is kind of an existential disaster, but it's also one of the best things that ever "happened' to me for the perspective and clarity I've gained about living in this world. Transitioning and growing into my own person, I've (finally) realized that I have a lot to say and express in my work. It pours out of me no matter what the circumstances are, but I could use some time and mental space to water the plants in my head so they can bear healthy fruit. The work that I do in my professional life as a sound designer and audio engineer has primed me with a vision of where I can take my own ideas. It would be great to have the support to take this vision and turn it into something bigger. I'm ready to channel everything I've got into this. Life is too short not to try.
PATREON???????
Way back in the day (way back), people with wealth used to sponsor court musicians & composers to give them the freedom and resources they needed to create. Nowadays, philanthropists sponsor opera houses and symphonies and theaters and production companies. I figure it's totally possible that some people I know (or don't know?!?) might want to support me in my creative mission financially if given the opportunity to. Maybe supporting my music from the ground up, rather than as a finished album, isn't the most radical idea ever? That's why this site exists, right?

REWARDS!!!!
******THESE WILL BE CHANGING SOON TO A PER-CREATION BASED MODEL, STAY TUNED!!!*****
Currently I'm on the Monthly structure, and I've got three reward tiers for supporters, and they are further described in the sidebar. There is also an option to pay more if you so choose!
Examples:
METAPHYSICAL COFFEE tier blog example
BIG HIGH FIVE tier theatrical music examples
AUDIO NERD CLUB tier video example
No matter what tier, you'll ALSO get a good feeling knowing you're helping my lil art dreams become reality. And cool cred if this whole thing ever goes anywhere so you can say you were there from the start? ;)
thank you for listening to my ted talk,
lee
profile image credit: 
natasha boos
Become a patron to
Unlock 37 exclusive posts
Connect via private message
Recent posts by Kid Quiet