Kina Grannis
is creating Videos, Music, Things.
Select a membership level
HUMMINGBIRDS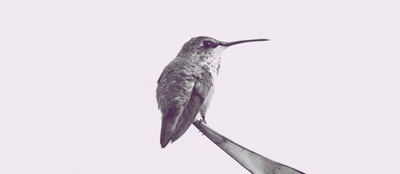 Get exclusive
access to Kina Diaries
—periodic musings about life, love, and who knows what, an invitation to our
community chat
—private chatrooms and forums for us all to get to know each other better, and access to
all live online concerts
!
**To pledge $1/month, select "support 1 time a month" at the end of checkout.
Includes:
Access to online concerts
Kina Diaries
Access to Community Chat
Includes Discord benefits
GECKOS
Downloads of all originals and covers will be emailed to you as soon as they're released!
Includes:
Access to online concerts
Kina Diaries
Access to Community Chat
MP3 Downloads
Includes Discord benefits
HEDGEHOGS
You are cordially invited to Coffee Date—
our monthly online label meeting and video hangout!
Includes:
Access to online concerts
Kina Diaries
Access to Community Chat
MP3 Downloads
Monthly Hangouts
Includes Discord benefits
About

Welcome to KG Records!
I think music is a magical thing. It has comforted and healed and inspired me throughout my life, and that is what I hope to do for others with the music I create. I want to connect with people and help them feel less alone (and I want them to help me feel less alone, too!). I want to bring hope and happiness to peoples lives. I want to help people
feel.
 If this is something you believe in, something that feels important to you in some way, then this is the place where you get to be a part of all of that.
During my last 10 or so years of being a full-time musician I have learned time and time again that the only thing I needed was my listeners. You. Some of you have been with me since the Crash The Super Bowl days, when I won a major label contract, entirely because of YOU. Some of you have been with me since I left said label, started a street team, and went independent, because I had YOU. I have toured, recorded albums, made hundreds of videos… all because of YOU. In recent years, through the support of individual patrons, I began getting paid for the videos I was putting out into the world for the first time in history. You, You, You.
YOU are the ones that believe in me and my music, the ones that support the creation of my music, the ones that allow me to do what I love everyday, the ones that give me purpose and joy, knowing that there are humans listening on the other side of all of this, and as such, YOU deserve the credit. And that's why I've decided that from now on, my patrons = my label. You, my listeners, my fans, my Kinerds, will be my actual label. But it's so much more than that, too. KG Records is my community, my family, my people, my support network. 
Quick, and very important aside, though: You are all equally important to me when it comes to my music. My music has purpose because you LISTEN. Because I get to connect with real live humans out there in the world. So if supporting me in this way is not possible or appealing to you, that's fine! My videos will always be available to you for free, my songs will always be released in all the usual places. (And if you can't afford to buy my music, steal it. Seriously.) My ultimate goal has always been to make the best music I can and to share it with as many people as possible. 
Thank you for believing in me and my music. Thank you for making my art possible. Thank you for being my online family, my support team, my beloved Kinerds, and now, my label. Let's go make magic together.
Kina
Frequently Asked Questions
Wait, so how do I join KG Records?

You join by becoming a Patron right here on this page!
Do I have any responsibilities if I join? What if I don't want to do anything but support?

You can be as involved or not involved as you wish! You can be a silent supporter within KG Records and just sit quietly knowing you're doing an awesome thing, or you can dive into the community, get to know everyone, throw out suggestions, etc. Completely up to you!
So, I see my pledge is "per thing". What does that mean, and how many times a month will there be a new one?
A "thing" could be a new video, an unreleased song demo, an online concert. What "things" are might morph over time, but I will always involve you in this process to make sure you're on board! I never post more than two things a month. 
What if I only want to support 1 thing a month?
Easy! When you're checking out, select "Set a monthly max". There you can specify that you'd like to limit it to 1 thing a month.
Can I stop donating in the future if I can't afford it?
Yes of course! You can cancel or adjust your pledge amount for any reason at any time. 
What if I want to support more than the highest tier?

WHAT. Well, er, um, if you'd like to do that, you can simply write in whatever amount pleases you during the check out process. And then maybe I pass out or something.
Do I have to pay in US Dollars?
Nope! Everything is shown in US dollars on the website, but you may use any currency and it will be automatically converted.
Why the animals?

Why NOT the animals? (I like animals, I like you, it makes me happy.)
Still have questions?
Shoot an email to
[email protected]
and my team will help you out!
Become a patron to
Unlock 252 exclusive posts
Connect via private message
Recent posts by Kina Grannis