Kiranox
is creating Digital Art and Comics
Select a membership level
Tip Jar
Thank you for contributing! Every dollar counts and I super appreciate it! With this tier you get 1 ballot for the monthly commission draw every month. Winners get a commission of their choice
Basilisk Chow
With this tier you get early access to things I'm working on as well as 2 ballots in the monthly commission draw!  Winners get a commission of their choice 
- 2 ballots in the monthly draw 
Kitty Cuddles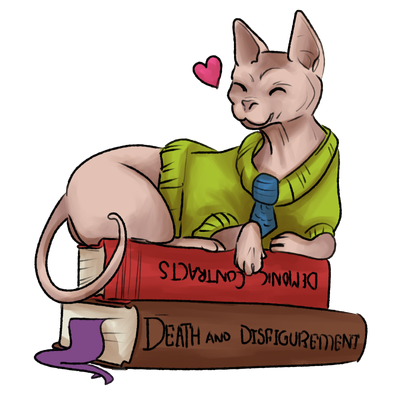 With this tier you get early access to things I'm working on as well as 5 ballots in the monthly commission draw!  Winners get a commission of their choice. 
- 5 ballots in the monthly draw 
About
Who Am I?
My name is Cayla Sander, AKA Kiranox! I am an undercover business analyst, artist, cosplayer, writer, clutz and just general weird nerd. Storytelling is my greatest passion and I can't wait to share those stories with the world.

Ok, What's all this about?
I made the choice this year to take a chance and try to do something with all these scribbles and ideas I've been developing the last couple decades. I am working toward making a job for myself a creator and follow those dreams! Among my brewing ventures is a webcomic I hope to launch within the next couple months along with a myriad other projects I can't wait to share with you
A Webcomic, Eh?
Yes! For those unfamiliar, a webcomic is a comic book that's pages are released online on a weekly basis. The comic I'm working on is called Blackburn; a story of four girls in a modern fantasy setting.
And Patreon?
Starting as an artist is never an easy road and so much success is derived from having an amazing community of friends, family and fans. Your encouragement and support is immensely appreciated, but if you feel like taking it a step further, Patreon is a great way to do that! Not only do you help put dollars toward new tools, materials and services, but it gets you access to the amazing Patreon community and a bunch of fun perks!
Thank you for visiting and feel free to check me out at any of the following:

Want to see what else I'm up to? Check out:
Interested in getting a commission? Check out my commission chart! Or email me at caylasander -at- gmail dot com
By becoming a patron, you'll instantly unlock access to 85 exclusive posts
By becoming a patron, you'll instantly unlock access to 85 exclusive posts