Ravi Koranga
is creating illustration & comic
Select a membership level
Legend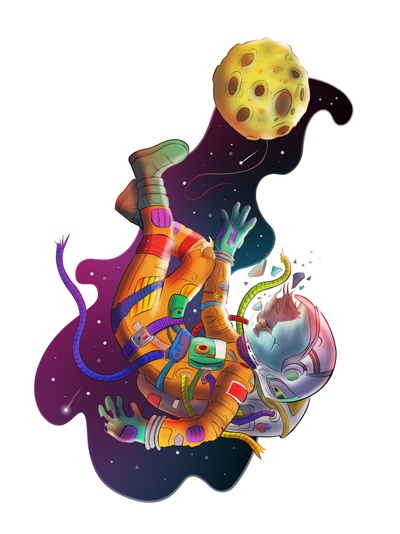 - Artwork progression shots: see development of artwork from initial sketches to finished piece.
- Sketchbook doodles: I'll share silly drawings and doodles from my sketchbook.
- Writing: I haven't done a lot of writing in the past, so I'd like to  use this space to talk more in depth about my work, creative process,  and other behind the scenes stuff. 
About
A digital artist and illustrator with a twisted fascination and dark sense of humor. These attributes has honed my abilities and are mirrored in my art and illustration style. My works are full of concepts and those artworks says some story. My work is heavily influenced by spooky stories filled with offbeat characters, wicked witches, ghosts and goblins fascinated my imagination.

Thanks

So what am I doing here on Patreon, you ask?
Patreon allows you to offer to pledge money to my artwork in exchange for rewards. Different amounts correspond to different rewards!

How does it work?
When you click the "Become a Patron" button, you can select how much you want to pledge per month. You'll be charged automatically, and can adjust or cancel your pledge at anytime. Seriously though, there's no pressure but I appreciate any support.

When I reach $500 per month, I'll start a concept art series and follow it throughout the month. Every month what shall i make? I'll follow most similar suggestion by you guys.

1 of 1
Recent posts by Ravi Koranga