Kristi Clover
is creating The Simply Joyful Podcast, Books, Videos, & More!
Select a membership level
Simply Joyful Podcast Supporter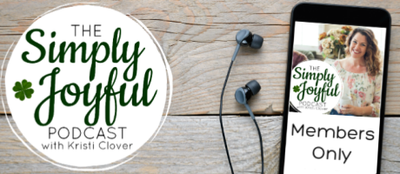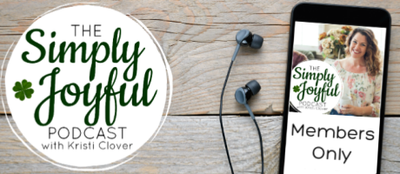 You rock!! Thanks so much for wanting to support the Simply Joyful Podcast! You are helping keep the podcast alive!
Don't miss joining in on new interviews with upcoming guests on my YouTube channel!
➡️
KristiClover.tv
* Be sure to subscribe my channel and click to the bell to be notified when I release new videos!
Also, get a free digital copy of
Sanity Savers for Moms
by going to:
➡️
KristiClover.com/sanity
Looking forward to connecting more!
Simply Joyful Podcast Super Fans!
Once per quarter, I'll be jumping on LIVE to answer any of your #momlife questions. More details on how to access these live chats to come. Upcoming live chat dates will be emailed out. Can't wait! Thanks for your support of the Simply Joyful Podcast! 
Simply Joyful Advertisers!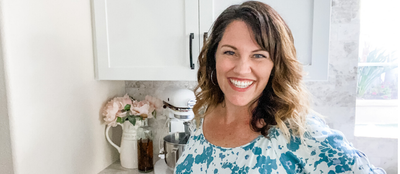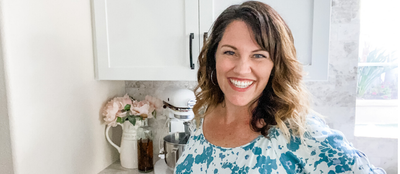 Want to be a Simply Joyful Advertiser? Of course you do! There are some amazing benefits to becoming a Simply Joyful Advertiser. If you have a product, book, event, company, or something else special to share with my audience, I'd love to help you get your message out!
There are multiple ways for you to increase your reach with advertising. Not only on my podcast and podcast page, but potentially on my YouTube channel, across my social media platforms, in my newsletters, and more! Let's set up a time to talk about the potential of working together. Email my manager at
[email protected]
to get the discussion going. 
We have multiple levels of sponsorship and paid advertising opportunities. For a copy of my press kit and sponsorship levels, please contact us at the above email to get the ball rolling. I'm so excited to team with you and help you get your message out.
SPECIAL NOTE:
I am very particular about the products and programs that I promote and support.
#1
Your brand must be wholesome and family-friendly for me to take a look at it.
#2
Your brand must relate to my brand in so much as it must be a product that my audience will be able to use and love.
* I reserve the right to terminate any advertising/sponsorship purchase if for any reason I or my team do not feel like we are a good match and be a mutual blessing to each other's companies. Your current month's financial support would be returned if no partnership arrangement is made.
* This $300 monthly support can be used in a variety of ways depending on your advertising needs. We will set up a call to discuss all the details soon.
About Kristi Clover
Hello & welcome to my Simply Joyful Podcast Membership site!


I'm so excited that you are here!
I know #MomLife is hard work and it can often leave us feeling overwhelmed at the end of the day (sometimes even right at the start of our day, too!).
My heart is always to encourage and inspire families to find "simple solutions for a more joy-filled life".
My definition of "simple solutions" has more to do with learning how to be more efficient within our homes and with our time. I'm passionate about helping people learn how to get organized in order to streamline their day. I've found that when we are intentional with our home and time management we experience more joy in their lives.
I love all things #FamilyLife! Whether it's discussing home, marriage, parenting, homeschooling, health, feeding the family, and more on the podcast and across social media!
For the past several years, I've loved bringing families encouragement through the Simply Joyful Podcast. It's literally been a labor of love.
Months I didn't have sponsors, I'd pay for the podcast production out of other earnings I made from other sources. However, I can't continue to do this. With the coronavirus pandemic, sponsorships have dried up. So, I've moved my interviews over to YouTube in order to take advantage of the ad revenue that I receive for videos. Granted, it's not much, but it covers some of the production costs.
I'd love to have the podcast continue on iTunes for folks to be able to tune in while on the go. However, I need your help. Whatever monthly gift you can commit to would be amazing! Every little bit helps.
I so appreciate you taking the time to consider supporting the podcast! It's such a blessing!
Thank you from the bottom of my heart for your generous support!
I hope all that you find on the podcast, YouTube, my site, and on social media will truly bless you and your family!
Blessings and joy,
Kristi

P.S. Don't forget to leave a rating and review on iTunes, Apple Podcasts, Stitcher, and Spotify! This does help with rankings and potential sponsorships for the future! Plus, it helps others discover the podcast.
Podcasting is one of the most expensive things that I do. I've had to hire people to help me with the production of the podcast. Hitting my $500 goal would mean that all my costs would be covered! Thanks for helping me hit this goal!
1 of 2
By becoming a patron, you'll instantly unlock access to 6 exclusive posts
By becoming a patron, you'll instantly unlock access to 6 exclusive posts
Recent posts by Kristi Clover
How it works
Get started in 2 minutes