Krypton Radio - it's Sci-Fi for your Wifi!
is creating Radio for Sci-Fi Fans
Select a membership level
Part of the Family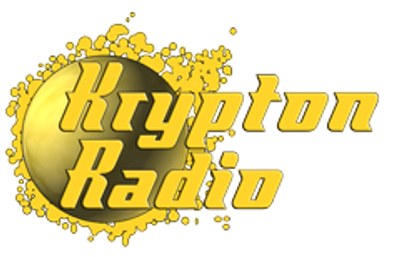 You'll get early access to Krypton Radio shows and special content before the public does. You'll also get your name read on the air as a patron!
Sci-Fi Booster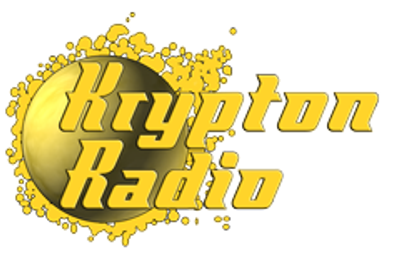 You'll get what lower tiers get, but you'll also have early access to Krypton Radio shows and special content before the public does, and when we release new things for sale like recordings, buttons or t-shirts you'll be first to know, and first in line.
About
The World's Only Full Time
Sci-Fi Geek Culture Radio Station
You are in fandom because there is something you love. There is something that, with all your heart, you wish you could have, or do, or be.
That's why there
is
a
Krypton Radio
. We made a whole radio station just for this, because we believe in the vision too. We are the first radio station on Earth wholly dedicated to the music of our entire subculture, and have been since 2009. 
Join us. You can help keep us alive, and in return we'll add to the soundtrack of your life - and you'll be helping the whole world enjoy the best geek culture radio station on Earth.
What We Spend It On
Music Licensing
Server costs for both our web site and our streaming radio station
Business taxes, fees, registrations and licenses, at city, state and federal levels
Writers! We pay our writers for the stories they write for our web site.
What We Can Do with More Help
Of course we'd like to be able to pay our DJ's (who have been working for free for
years
now), and pay our writers better than we do. We'd also like to be able to do things like convention appearances, and have cool swag to give away to our patrons like t-shirts, lapel pins and challenge coins.
But what happens if we really get rolling with this? Krypton Radio attracts some pretty amazing people with some pretty amazing talents, and we could put them to work if we reach some of our more ambitious funding goals. We could create new media projects, including including videos, music albums, games, books and even virtual reality experiences!
We All Rise Together
Krypton Radio is a proving ground for new writers, artists, film makers and musicians. The great  geeky stuff we enjoy is all made by people who started out writing fan fic, or making fan films, or drawing fan art, or writing their own songs. When you help Krypton Radio, you're helping a community of new creatives blossoming all around us, which means that instead of just being a fan of it,
you're helping create it.
.
Thank You for Helping
It all starts with a dream, and we are big believers in dreams. We have to be, or we wouldn't be here doing this.
It's from the heart, and not just ours. Yours too
. 
Your support means everything to us. Please come be a part of it. 
This matters.
Your typical podcast is an hour a week, but we're on 24 hours a day - we have 168 times as much content to create every week!  
That costs a lotta bottlecaps each month.

This covers music licensing, server and internet connection fees, pays our writers for our web site for the articles they write, and even covers occasional music purchase costs for our DJ's, who currently make great radio for you at their own expense. Wouldn't it be nice to be able to give them a little something every month?


1 of 3
Recent posts by Krypton Radio - it's Sci-Fi for your Wifi!
By becoming a patron, you'll instantly unlock access to 20 exclusive posts
By becoming a patron, you'll instantly unlock access to 20 exclusive posts