Kuupu
is creating Video Games and Game Dev tips
By becoming a patron of Kuupu you'll be an active participant in their creative process.
Select a membership level
Thank you!
Thank you for your support!
 - You'll have early acess to all the blog updates. 
And, of course, you'll help us to complete the game.
Early builds.
 Thank you for your support! 
- You'll have access to early builds each two week or so (according to progress in development).
 And, of course, you'll help us to complete the game. 
Game dev tips.
Limited (10 of 10 remaining)
- I'll provide game development consultancy one hour per month, about Programming, 3D Art, 2D Art, Animation, Game design, Level design, etc.
About
Hi! I'm Roni, co-founder of Kuupu, a small development team based in Brazil.
We are developing Exodemon, a fast paced old-school first person shooter.
It started as a small demo made during 
Ludum Dare 35
under the name of "Devil's Hand".
You can play the current version here at 
Itch.io
or here at 
Gamejolt
.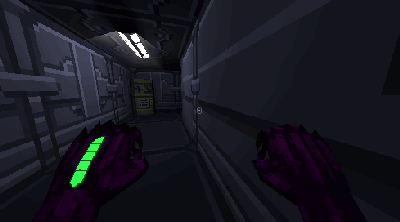 With your support we'll be able to dedicate more of our time to Exodemon and future projects, in the present moment we only have our spare time to work in these projects.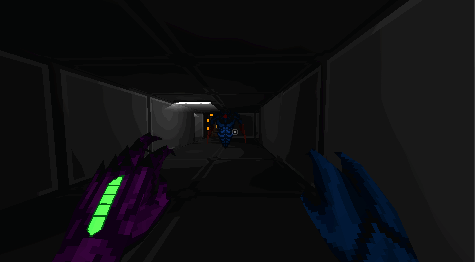 If you believe the world could use some more games that don't hold you by the hand and guide you like a baby, spoiling all the experience, please consider to support this patreon!
Why Patreon?
The most important thing in Exodemon has been by far the community, since the beginningof the development during the 
Ludum Dare 35
, the community has influenced and helped to shape Exodemon to it's current form.
We have chosen Patreon to have a "formal" way to gather this community, and to give something back other than the game itself, this way we can help you creating your games and, who knows, maybe in the future we'll be the ones participating of the community of your game!
What will you earn?- First of all, a big, huge, enormous THANK YOU!- Get the game faster.
We have been working on Exodemon only during our spare time, founding it with the money we earn from freelancing and other jobs. We hope to boost the time we can spend working on the title by having some extra bucks per month.
- Get the game Early
You'll get builds more frequently than the public builds, each time we have a stable version, it'll be here for you to download.
- Improve your own game!
We'll help in any way we can to make your game better, need tips? your artwork is a mess? you can't code that awesome enemy? don't know where to start? how to wash your cloths without a washing machine? your cat gets crazy at night and breaks everything in the house? JUST ASK US!
Each month we'll provide 1 hour of consultancy to each one who pledges for $ 10.
- Improve everyone's games!
We'll try to make some blog posts about game development, some tips we learned from the process of making Exodemon and how we found in the community a giant source of knowledge.
After we reach $200 per month, these blog posts will be released on a weekly basis.
-
Open source projects
We'll create some open source game projects, you can use any of it's assets in any way you want. You can find the first project, a Platformer, on 
this post
.
You can find us at:
We'll be able to spend more time working on Exodemon and heping people with their game here on Patreon!
We'll make a weekly blog post about game development.
1 of 1
By becoming a patron, you'll instantly unlock access to 9 exclusive posts
By becoming a patron, you'll instantly unlock access to 9 exclusive posts