Kathy d. Clark
is creating whimsical art + magical goodies.
Select a membership level
tip jar ☾:·゚
You are now officially a PATRON OF THE ARTS. In addition to my undying love and gratitude, you'll get to stay in the loop with updates about my current projects.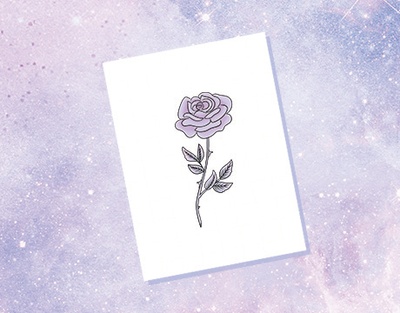 let's get digital ☾:·゚
All access pass to previous content - including printable goodies!
Plus NEW downloadable goodies shared here on Patreon each month. You're welcome to save these files to your computer to use forever and ever for your own personal use. 
This tier also gives you access to a 30% discount code valid for the the digital section of my web shop.
About Kathy d. Clark

I'm Kathy d. Clark, the artist behind Lace & Whimsy Studio. I'm a self-taught illustrator and digital creative. You can find me on laceandwhimsy.com, selling stickers, enamel pins, & other magical goodies made from my original illustrations. My art is very feminine and self-indulgent, often featuring celestial motifs, pastels, magical witchy vibes, and vintage elements. I hope my work inspires you to play and create more, and to live a more whimsical life. 
ABOUT MY PATREON ☾:゚
So… what exactly is Patreon, you may be wondering?
Patreon is a platform that allows patrons (you!) to support creators (me!) and in exchange, you get access to some cool perks. Pledging $5 or more gets you access to an exclusive monthly printable. 
HOW IT WORKS ☾:゚
Choose which reward tier sounds like the best fit for you, then sign up through Patreon. You'll instantly have access to previous posts to browse through. Your card will be charged on the first of each month. Please note that your initial payment will be processed the day you sign up. 
☾:゚☾:゚☾:゚

To all of you who have been following my work, have shared my content, or offered kind words of encouragement -- you are already supporting me and I cherish every one of you! I hope to be able to keep on creating and inspiring. Your support helps make that a reality for me while allowing me to connect more intimately with you. Thank you!!

 ☾:゚☾:゚☾:゚
Questions? Please contact me ([email protected]) or message me here on Patreon and I'll be happy to help you. xo
Recent posts by Kathy d. Clark