Lawrence Lee
is creating Art
By becoming a patron of Lawrence Lee you'll be an active participant in their creative process.
Select a membership level
Burnt Sienna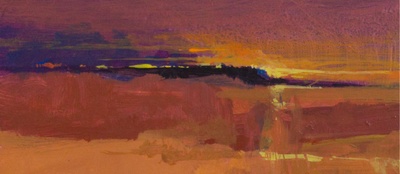 At this level, you'll receive only my thanks for helping me, but they will be sincere.
Burnt Umber
At this level, you'll get
     • Recognition on my website
     • New work notifications
Cobalt Blue
Limited (50 of 50 remaining)
At this level, you'll get
     • Recognition on my website
     • New work notifications
     • A one-of-a-kind signed print*
*--available only after one full year of patronage at this or a higher level
About

I sold my first painting. . .
some 53 years ago.  I can still see it in my mind's eye.  I sold it for almost enough to pay for its frame. I had my first one man show 42 years ago.  I have been a full-time professional artist for 40 years. 
But I'm not yet the best artist I can be, and I'm running out of time. 
You can help me find the wonders yet alive in my mind and soul and make them real.
Almost a year ago,
I moved out
of my 1000 ft² studio.  The landlords had become unresponsive, parking had become problematic, and the rent + utilities had become more than my income could bear.  For the past three years, I have worked 12-15 hours per day, 7 days per week, and I have still seen my income drop year-on-year.  I have been making significantly less than minimum wage.
So I started working in a ~120 ft² room at home and put the bulk of my studio in storage.  This has meant that
because I could no longer effectively sell out of my studio, my income dropped yet again.
  Eventually, even the storage locker I had rented became too much of a burden, so it has been cleared out and its contents either sold or given away.  
You can see the spiral
I've ended up on.
And that's why I'm asking for your help. 
Without some other income stream, I will likely be out of business altogether within the year.  When I've told this to people, many have said:
"But you CAN'T stop painting!"  


Most often, however, those very same folks just didn't happen to need another Lawrence Lee painting in their collections.
With Patreon, people who want me to continue painting but who are not currently active collectors will have a convenient way to meaningfully support my work.



Please take a look at the patron benefits I offer in thanks for your help, and choose the one that best suits your interest and ability. They include:
 • Recognition on my website  
    I'm not certain how this will look, yet, but it will be prominently displayed. 
• First to see all my new work
    I'm working on this!


 • AMA (Ask Me Anything)
 • A one-of-a-kind signed print (1 per year)  
   This will be an archival print done of YOUR CHOICE of paintings done in the previous 12 months. It will be an edition of exactly ONE and will be signed in pencil in the traditional manner.  I'll ask for your choice on the anniversary of your patronage at this level.

 • A signed coffee table book about my work (1 per year)  
   
    This will be a big project and will likely take me a lot of time to create.  My plan is to choose images from the previous year, but I hope to include other favorites as well as personal images of places I've lived and things I've done.  It will be a hard cover, Print On Demand book worthy of your coffee table.  It will be personally signed and inscribed just for you if you wish. 

 • A 20-45% purchase Discount Code (1 per year)  
    On the anniversary of your patronage at the last two levels, I'll give you a Discount Code that you can apply to the purchase of the Lawrence Lee work of your choice.  Only one per year.  The code WILL be transferrable, so if you want to help your daughter or son start their own collection, this will be perfect!
And when you become my patron
, you'll know that by joining others who are interested in seeing what new ideas I might have and what images I might create during this final flowering,
it will be you that has allowed me to do so. You will be able to point to one of my new works and truthfully say:


"I helped make that!"
If you'd like to learn more about my story and how, after retiring at 53 to a Caribbean cay with all the money I'd ever need, I gave it all away and am now living on Social Security, you should buy my book "Living With An Impostor," which is available on 
Amazon
.
When I reach $250/mo, I'll be able to buy a Hughes Easel--a counterbalanced machine that will help e sling around large canvases--something that has been getting harder for me to do as I've piled on the years.  And I'll be able to rent a 10'x10'x8' storage locker to store unsold large paintings, canvases, and tools and supplies that would ideally be stored in a full studio.



1 of 5
Become a patron to
Connect via private message
Recent posts by Lawrence Lee