The Finer Points
is creating media to make great flight training accessible to everyone.
Select a membership level
Supporter
Thanks for your support! At this level you'll get:
Access to the legacy training videos. 
Podcasts WITHOUT ads. The "intros" and "outros" are removed on this feed. 
The knowledge that you are critical in the public effort. Without your support there is no way I'd be able to work as hard as I do getting YouTube videos and Podcasts out every week. Thank you!
Sustainer
Thank you for this At this level you'll get:
Access to longer form lesson videos. These come just about every week. Actual, minimally edited lessons. There are so many little learning moments on every lesson. I can sometimes take a one hour lesson and get 10 different short form videos from it. It's pretty incredible what a GoPro can capture and how much you can learn from it. 
Enhanced content for the "Shelter at Home" we're all going through. Short tips which are the highlights of my daily instagram live sessions. These come a couple of times per week.
All previous reward levels.
Assistant Producer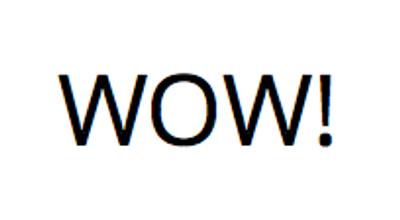 At this level you'll get:
All previous reward levels, plus
You can help design the content! Once per month we'll have an exclusive 15 minute Google Hangout where we can discuss the shows and any ideas you might have for content.
The complete archive of the daily live instagram sessions are being posted to this reward level. This is almost like a half hour of ground instruction every single day. We are taking on a new topic every week and hosting live session on instagram every day at 0900 Pacific. I will present for about 15 minutes and will then take questions. Those session end up here in their entirety. 
All previous level rewards.
About
Thank you for checking out my exclusive Patreon community! I am working super hard to bring quality flight instruction to YouTube videos and Podcasts. I know people are getting a lot of information through these channels and I want to make sure they get the best information out there. I have been teaching flying for the last 20 years and have worked to perfect the art of instruction. I love helping pilots make connections and find solutions that will make them safer in the skies. When I'm not teaching or editing, I write for FLYING magazine, teach for AOPA's Air Safety Institute, work with the FAA,and do whatever I can to support this habit of professional flight instruction. I launched the Finer Points podcast in 2005 and have continued to produce it ever since. But after 2009 and 5 years of weekly production (and a baby!) things started to slow down. It's been a lot of effort to get back onto a regular publication schedule and grow into a YouTube channel! But I'm doing it. In 2018 I'm back with videos or podcasts every week. This take a LOT of time to put together. A lot more than most people realize and your support here is a part of what makes it all possible. 

As one of my Patrons you'll get access longer form lesson videos, multiple camera angle edits (when we get there), raw phone calls from audio episodes (most of this stuff usually ends up on the cutting room floor), all of the Finer Points Safety Session podcasts and archived podcast feed with all the greatest legacy episodes intact.
At 750 Patrons we've hit the big time! We will be able to ramp up production to 1 video and 1 podcast every week. 
4 of 4
Become a patron to
Unlock 164 exclusive posts
Connect via private message
Recent posts by The Finer Points